Boutique Self-Catering Served with a Slice of Rustic Luxury - Redford Farm Barns
Redford Farm Barns provide boutique self-catering accommodation across two beautifully restored barns, handily positioned between Ludlow and Tenbury Wells. Owners Jude and Rupert also own Dinham Weir House and have been fantastic supporters of the Ludlow Food Festival in recent years. There's never a dull moment living and working in a rural setting, so we caught up with Jude to find out the latest news…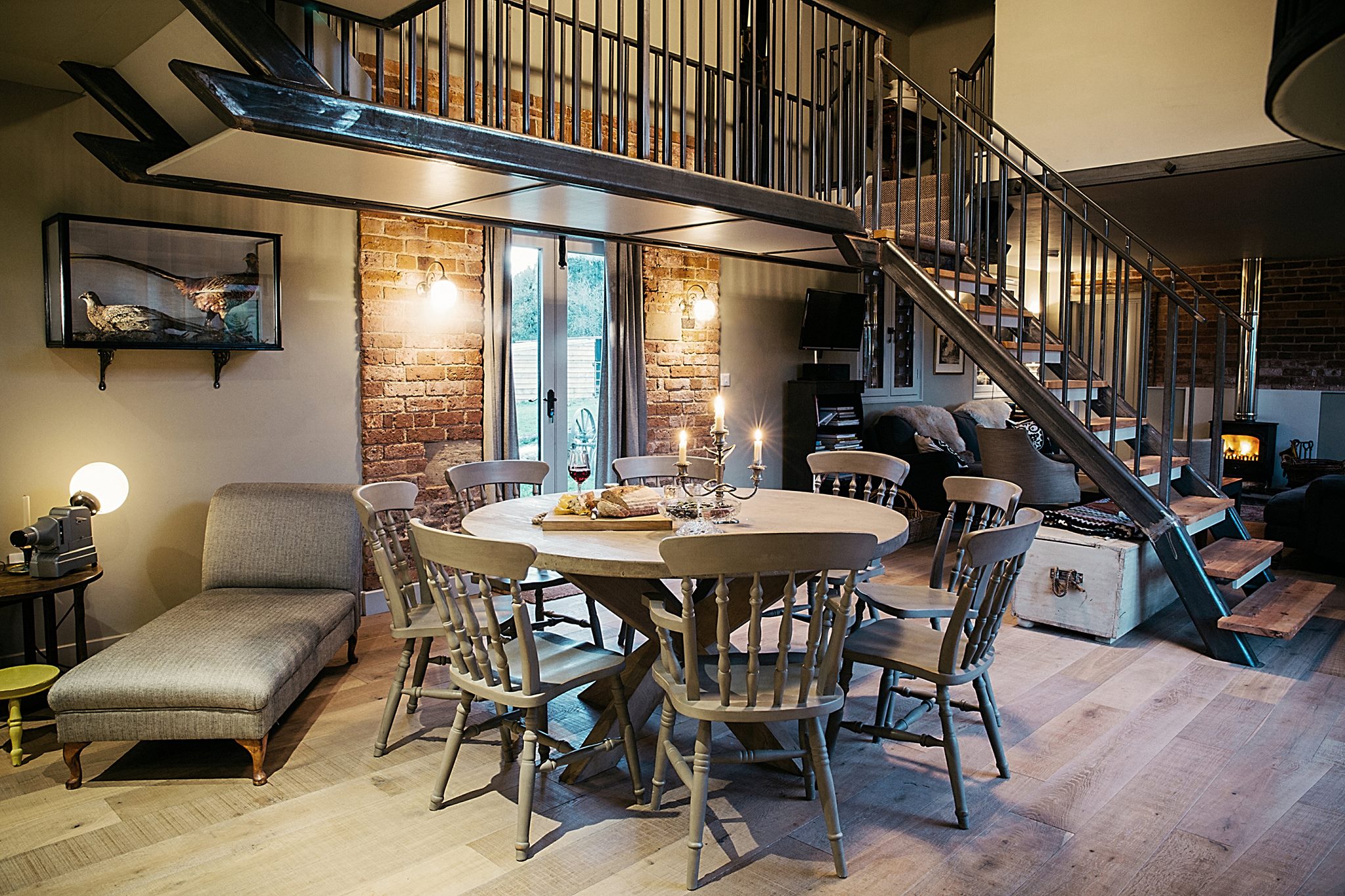 You've beautifully and sympathetically restored Redford Farm Barns and its sister property - Dinham Weir House in Ludlow. As is the case with many old and rural properties - the job is never really finished. What's your latest project?
We're working on 2 shepherds huts. We've designed them ourselves and Rupert sourced the materials and helped build them with our friend and builder Tony Whitney. We hope for them to be an addition to Redford Farm Barns offering next Spring. We also have another completely new project up our sleeve, another offering in the Ludlow area – but I can't confirm the details of that yet!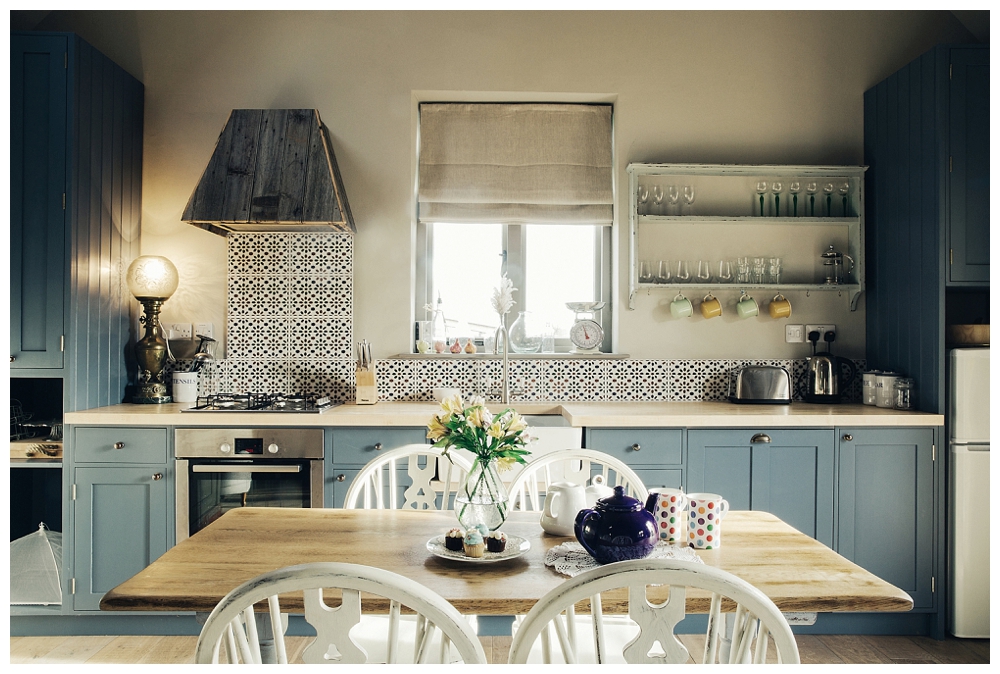 What does a typical day look like for you at Redford Farm?
Always different. It varies from responding to bookings or welcoming guests, to attending to animals or projects in the garden. The seasons make a huge difference too. We have to get so many of the outdoor jobs done in summer obviously and so winter we focus on the interiors and any repairs/improvements needed there. There is usually an unpredictable thrown in challenge too!
Do you grow your own produce, if so – what successes have you had and what hasn't gone quite to plan?
Yes we do – although this changes annually depending on how much time we have to dedicate to this part of the garden. We have a greenhouse as well as a veggie plot. Our asparagus did well this year, the strawberries went far too quickly and now we're tucking into the endless supply of courgettes. Salads are always vulnerable – it depends on who wins – humans vs insects!
What do you think draws your guests to this beautiful corner of the Welsh marches?
I think the endless space, lack of noise, and great produce. Our guests at the Redford Farm Barns love catching up with their friends and family in this relaxing and welcoming environment. Guests at Dinham Weir House always comment on the fantastic location and enjoy celebrating with a dinner cooked by the brilliant local chef Harry Bullock who is so often booked by our guests.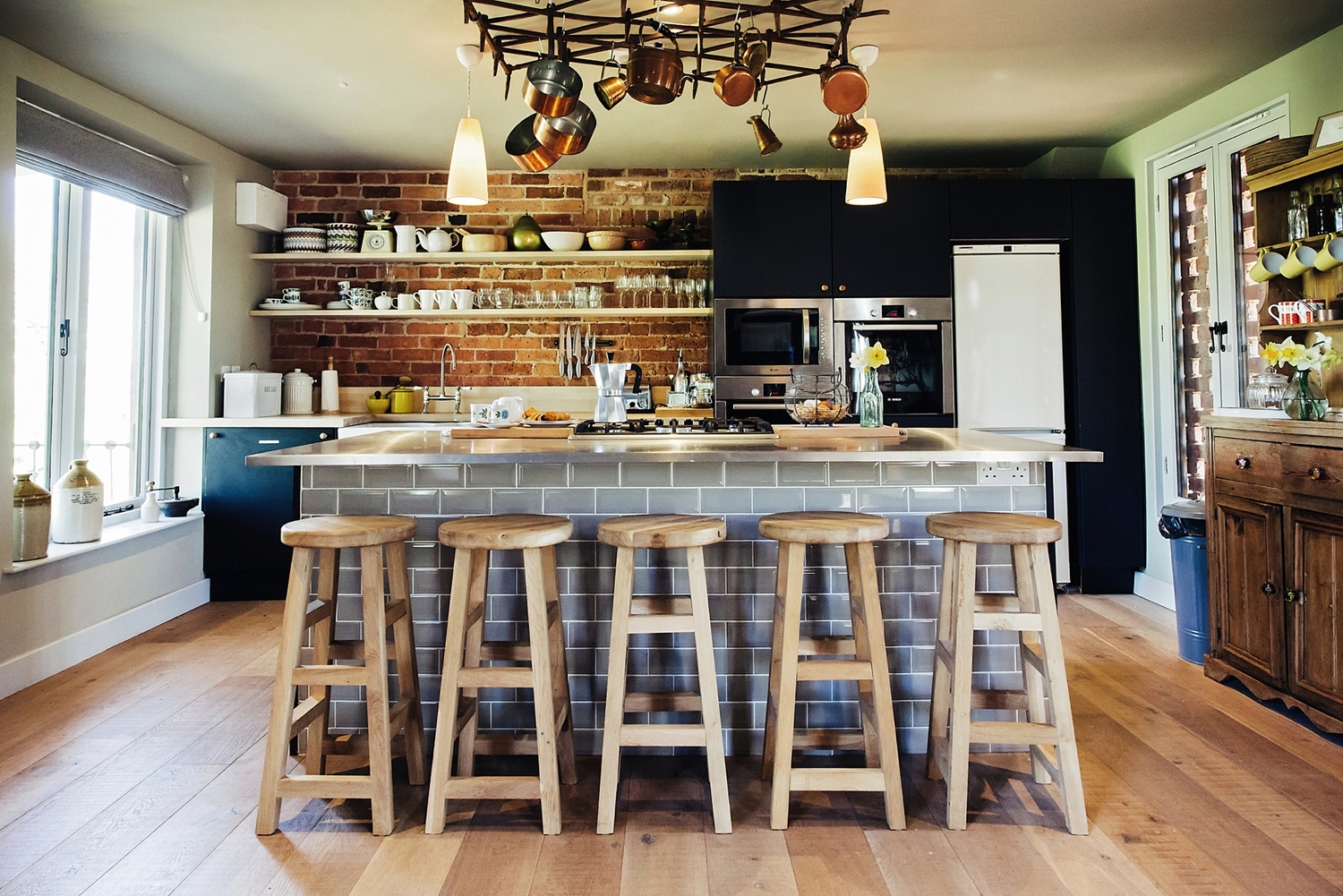 What do enjoy cooking most at home for friends and family?
We love a BBQ and eating outside – in every season if we can. We also use our stable bar sometimes for cosy dinners in winter by candlelight. In Tenbury Wells and Ludlow we are spoilt with fantastic butchers, fishmongers, bakers and farm shops. If we're cooking for friends on a Saturday night – we'll always make the effort to buy the food that morning from local markets and producers. A beautiful piece of meat slow cooked on the Kamado Joe along with an abundance of BBQ veggies always goes down well.
As long-term supporters of Ludlow Food Festival, which are your favourite producers to buy from over the Festival weekend?
Ah well – always top of my list are Sytch Farm and their gorgeous pottery (desired by many professional chefs and stylists). On this plate I'd put Shropshire Salumi and Appleby cheese with some What a Pickle relish. I'd cut these delights with a knife by Joel Black and wash it down with a delicious glass of Paso Primero wine. If I was eating delicious meat from Strawberry Fields Farm or Tudges I'd cook this on a Netherton Foundry pan over a Kadai Fire Bowl. Oh and not forgetting if I needed to look fabulous– I'd be dressed in Field and Found but catch the spills in my Risdon and Risdon apron. I could go on….
You can discover more about Redford Farm Barns on their website, and make sure you follow them on Facebook and Instagram.
Keywords: Redford Farm Barns