Cooking on Fire at Ludlow Food Festival 2022 with Kadai Firebowls
We're thrilled to welcome festival sponsors Kadai Firebowls back at the Ludlow Food Festival for 2022. Their signature Firebowls have added a whole new dimension to our live cooking demos and are a fantastic addition to any budding outdoor chef's repertoire. We chatted with Kadai about all things firebowl…
What new products can visitors look forward to seeing on your stand this year?
We are hoping to focus heavily on the recipe side of Kadai cooking this year. Ludlow Food Festival 2022 will be about promoting and encouraging creative recipes and highlighting how our accessory range can expand your Kadai cooking possibilities. Our latest product, the "Sizzling Plate" will be available and is a great example of the creative cooking available with Kadai. Designed to cook straight on the hot embers of your fire, it provides that exciting, dramatic, "straight from the fire to the table" experience.
What advice would you give someone who is considering cooking with a Firebowl?
Firebowl cooking is a more 'primitive' cooking style which has existed for centuries, embracing the relationship between 'man' and fire. Firebowl cooking makes use of multi-level cooking, which is not only practical and useful, but also enhances a valuable skillset for barbecuing that no other product on the market does. It also gives you double the fun – after cooking you can enjoy the evening warming around the flickering flames of your Firebowl.
Do you have a favourite Firebowl recipe that you'd like to share with us?
Of course, it's hard to choose just one, with the Kadai being so versatile, there are endless options! At the moment, we are particularly enjoying cooking the stuffed baked salmon, the recipe for which you can find on our website.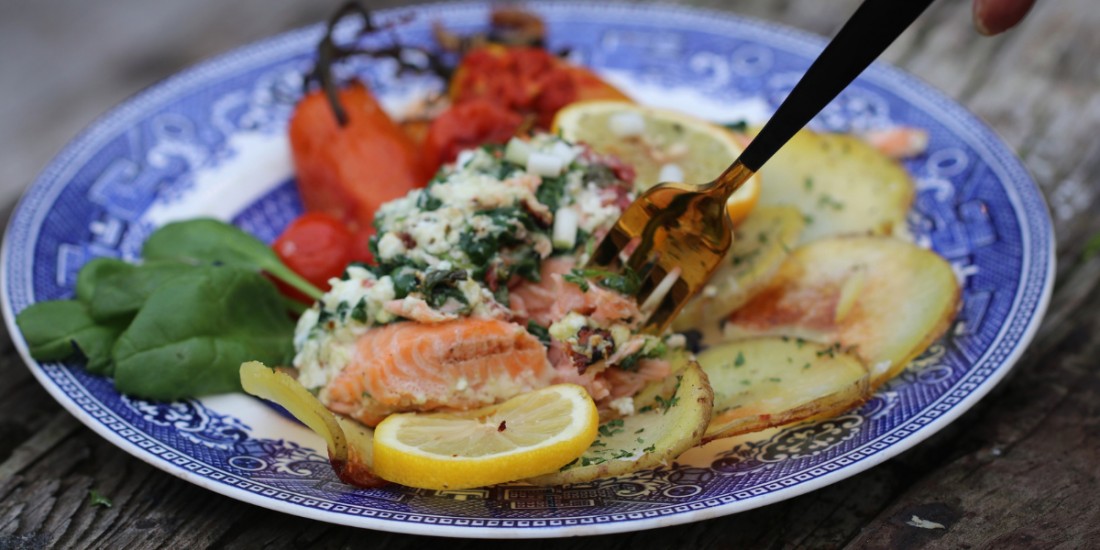 What are you looking forward to eating/drinking at this year's Ludlow Food Festival?
There is always an amazing choice at the Ludlow Food Festival, but we are especially looking forward to enjoying locally produced food and drink – discovering delicious, locally grown flavours.
Make sure you check out Kadai in action on the Fire Kitchen stage at the Ludlow Food Festival, and visit their stand to get a closer look at these incredible Firebowls and accessories.
Keywords: Food