Welcome to the Wonderful World of Wardington's
"It all began with the birth of Wardington's Original Ludlow Gin. From the outset we wanted to create premium hand-crafted gins that you could drink neat; distilled spirits should be creations of beauty, something to savour. We distil gin as it has been crafted for hundreds of years, using only the finest natural botanicals, and definitely no artificial colours or flavours. We use a traditional, copper-pot distillation, all we add is water to bring the gin to bottling strength. It was only a matter of time, therefore, before we used our skills as master distillers to bring a premium whisky, vodka, and rum to the market as well. All created with the same commitment to handcrafted excellence."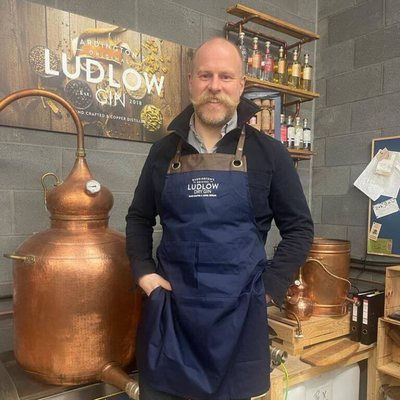 Wardington's Original Ludlow Gin is our headline sponsor once again this year and there will be so much going on – for those who have visited us before, this will come as no surprise. Over the course of the weekend, you will be able to enjoy a G&T at the Gin Palace in the Inner Bailey, drink Ludlow Gin and Heartsease Farm cocktails, meet the team at the retail stand, watch fantastic chef demos on the Wardington's Original Stage, meet the brand ambassadors and take part in a gin and spirits tasting workshop.
Join the Wardington's Original Ludlow Gin team for a fun-packed session of gin and spirit tasting. You will learn how to make a perfect serve with Ludlow Gin's new Earl Grey Gin. You'll also be sampling award-winning gins, botanical vodkas, single-estate Caribbean rums and liqueurs in a range of delicious cocktails. A tasting board of fine local products will accompany your drinks: charcuterie, bread, olives and cheese. The 45-minute workshop includes: a complimentary goodie bag with a G&T to take away and a 10% discount on all Wardington's Original products from their stand over the Food Festival weekend.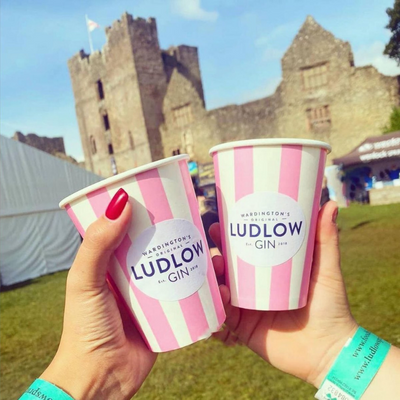 The Wardington's team have also partnered with Heartsease Farm to bring you an incredible festival competition as well. Make sure you visit their stands over the course of the festival weekend for your chance to win a year's worth of Ludlow Gin, a year's worth of Heartsease Farm drinks and a weekend country retreat for two!
Keywords: Ludlow Food Festival Wardingtons