Seriously Spotlight: Peter Cook
Seriously Spotlight: Peter Cook
Seriously Real Bread, Sunday 10th September, 1pm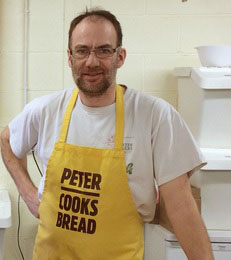 With over 20 years experience in bread making, Peter started his own business 'Peter Cooks Bread' near Ledbury in Herefordshire 3 years ago, winning at The World Bread Awards along the way with his Ciabatta bread, beating off competition from hundreds of loaves sent in from around the United Kingdom to take the title. Since then he has also been a finalist in 'Baker of the Year' Baking Industry Awards 2016, Winner of 'Herefordshire Producer of the Year' 2016 and is a Finalist again this year.
A familiar face in Ludlow for many years as former Head baker at S.C Price & Sons in the town. Whilst there, the bakery won the title for the 'Best Speciality Loaf' at the Baking Industry Awards and a 'World Bread Award,' both in 2013.

A 'Real Bread Campaign Bakers Angel' you can be sure his bread is made without processing aids or any other artificial additives, and you can see for yourself as Award winning Peter runs courses from the Bakery, catering from beginners to those more experienced in the wonders of bread making.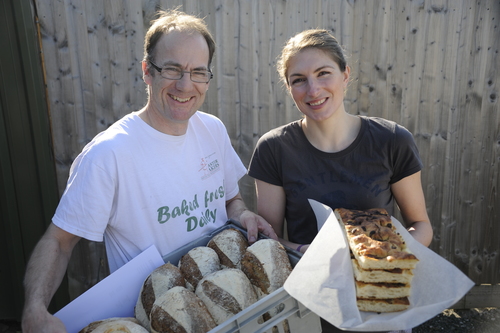 Keywords: Seriously Talks, Peter Cook, Real Bread, Ludlow Food Festival