Meet the Producer: Sue Gilmour
Sue Gilmour Chocolate is a small Herefordshire-based chocolate company built around Sue's passion for chocolate. During the Festival weekend, Sue will be celebrating 10 years as a chocolatier and we can't wait to celebrate with her.
This year has been an incredible award winning year for Sue Gilmour Chocolates. Sue has won two Great Taste Awards - 2 stars for Dark Ginger and 1 star for Dark Lavender. She has also been awarded two Gold Awards in the Best New Product awards. Her award winning new products are Salted Honey Cream Truffles and Vegan Passion Fruit Truffles. make sure you get your hands on them at the Festival!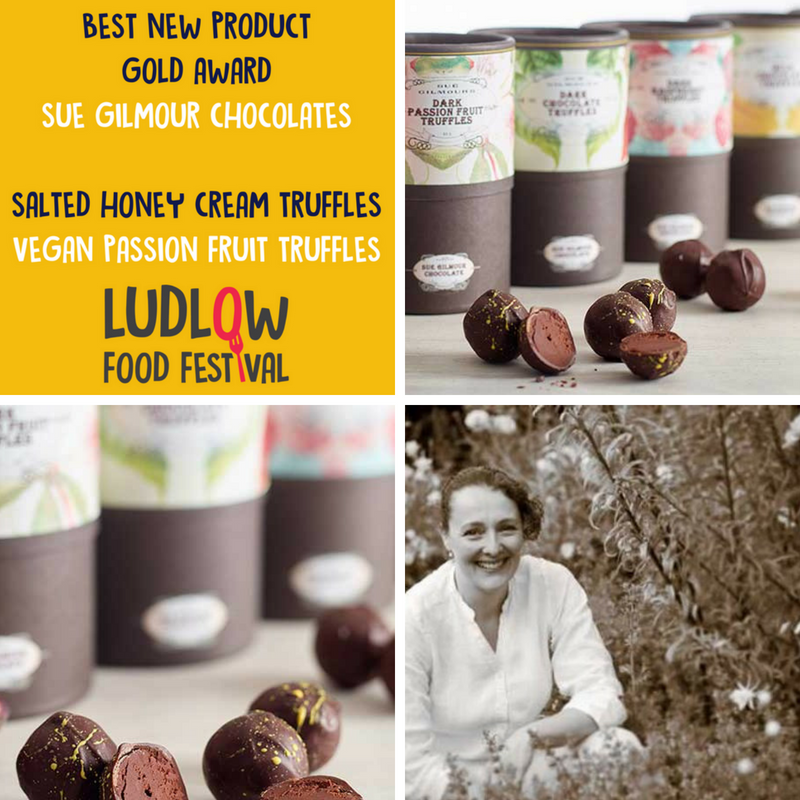 Name:
Sue Gilmour
Occupation:
Chocolatier
In three words describe your Wonderful World of Chocolate:
Hectic, handmade, happy
Tell us in 140 characters what readers can expect when they find you at the Ludlow Food Festival?
Chocolate bars made using fine Belgian Chocolate, wrapped in our distinctive botanical wrappers. Oh and some fresh cream truffles too!!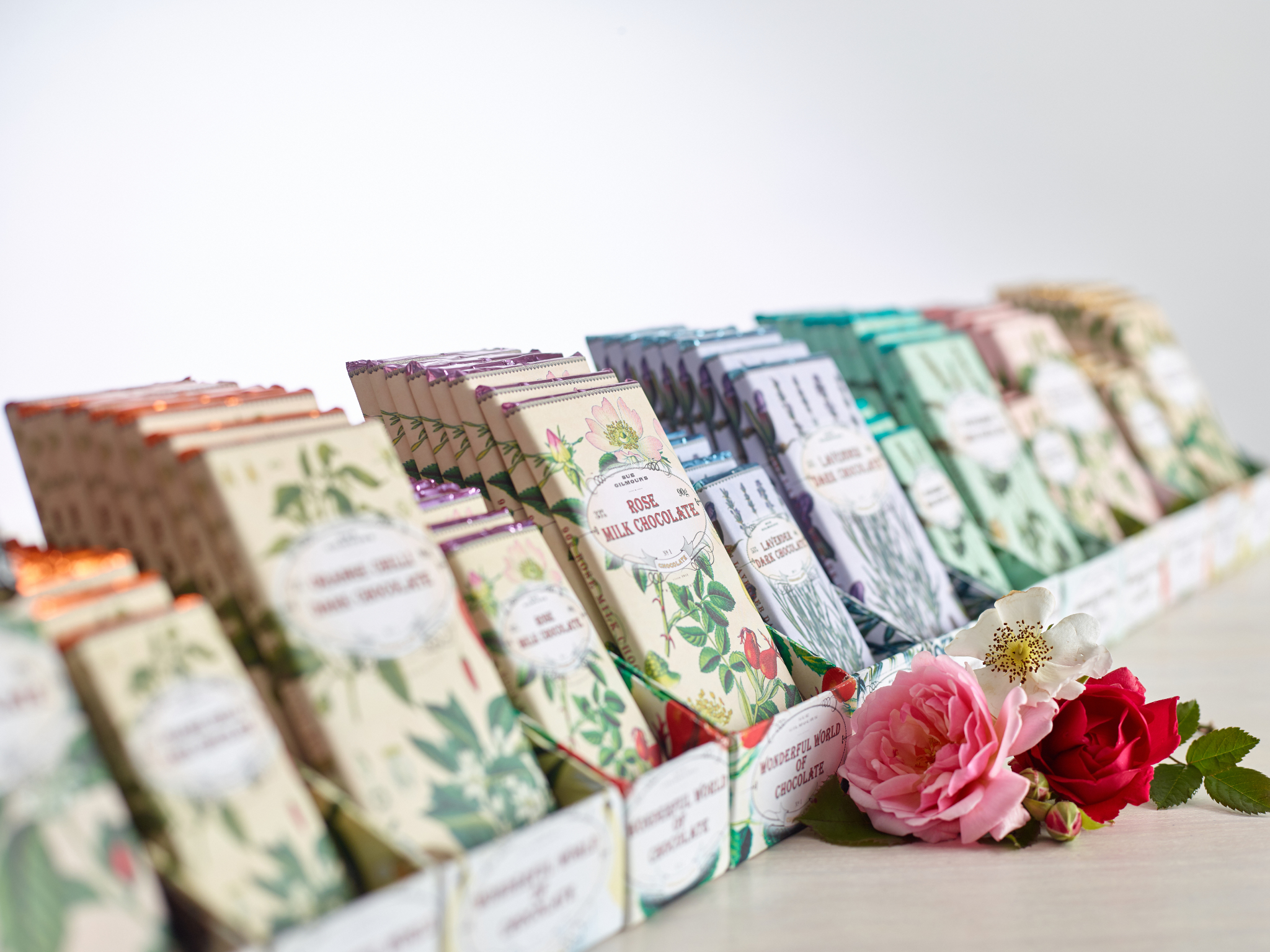 How did you start?
Like many others, I decided to start my own business after being made redundant.

I went to catering college when I left school but ended up pursuing a career in IT marketing.

When redundancy came I decided it was time to embrace my passion for food and especially all things sweet. I completed a number of intensive courses and then did a summer work experience with a chocolatier… and with his help I took my first few products to a local market in September 2008.
Have you got a favourite product? Why?
Our Milk Chocolate with Chai. It was the first of our products to gain a Great Taste Award and I love using ingredients from other small local companies – in this case Trumper's Chai Tea from Hereford.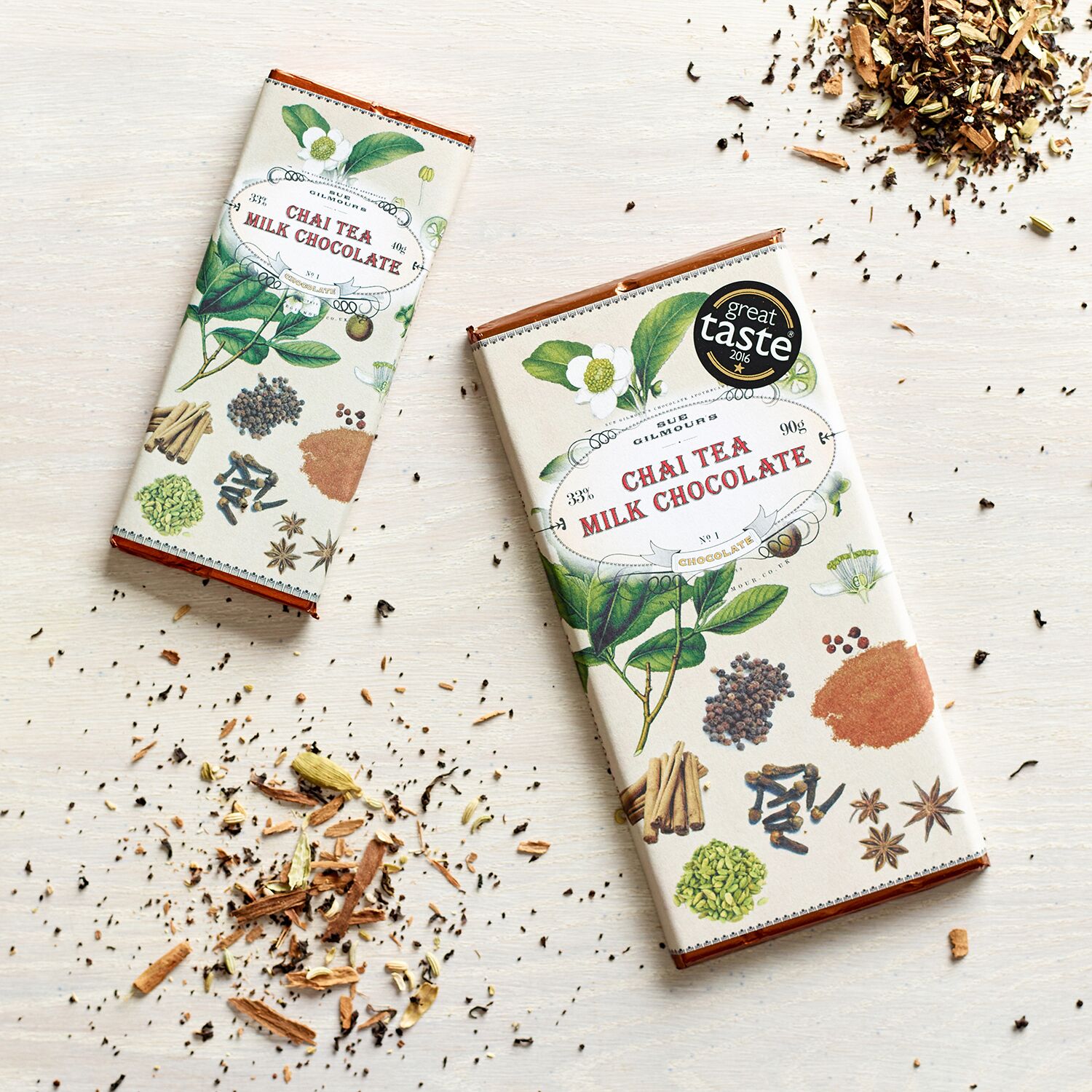 What is our best-selling flavour? Why do you think this is?
Overall our best-selling flavour is Rose Milk Chocolate. It is a little different and has a delicate floral flavour. It was also the first bar we ever made.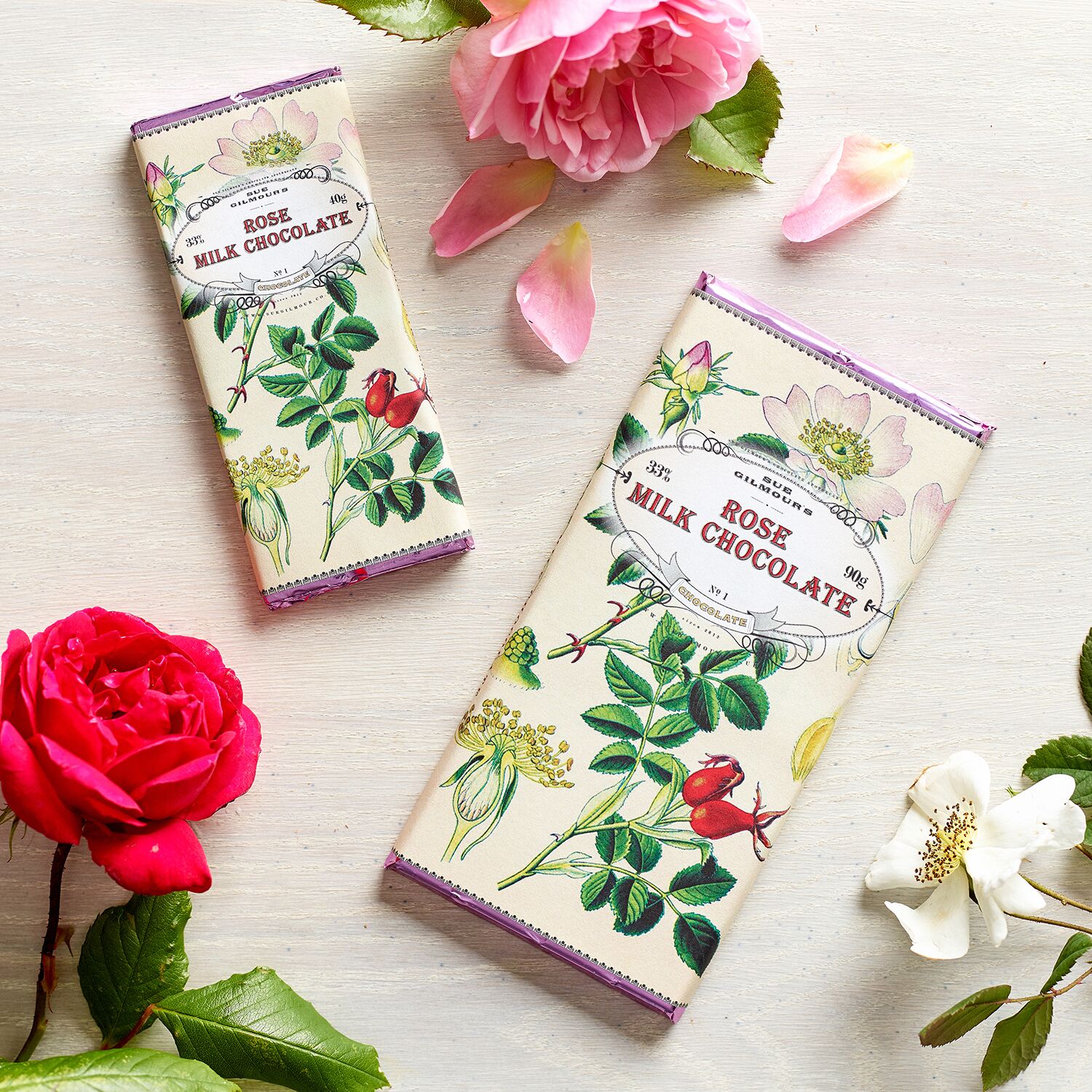 With all that has been achieved in your career so far, what are you most proud of?
As far as our brand is concerned I am very proud of my husband Doug for designing such eye-catching wrappers for our bars. The biggest 'buzz' I've had was when we got our first export order. I love the idea of our bars being enjoyed overseas.
What are you looking forward to most about the Ludlow Food Festival?
It is always so nice to catch-up with other local food producers, to meet old and new customers and see what new goodies we can take home on Sunday night.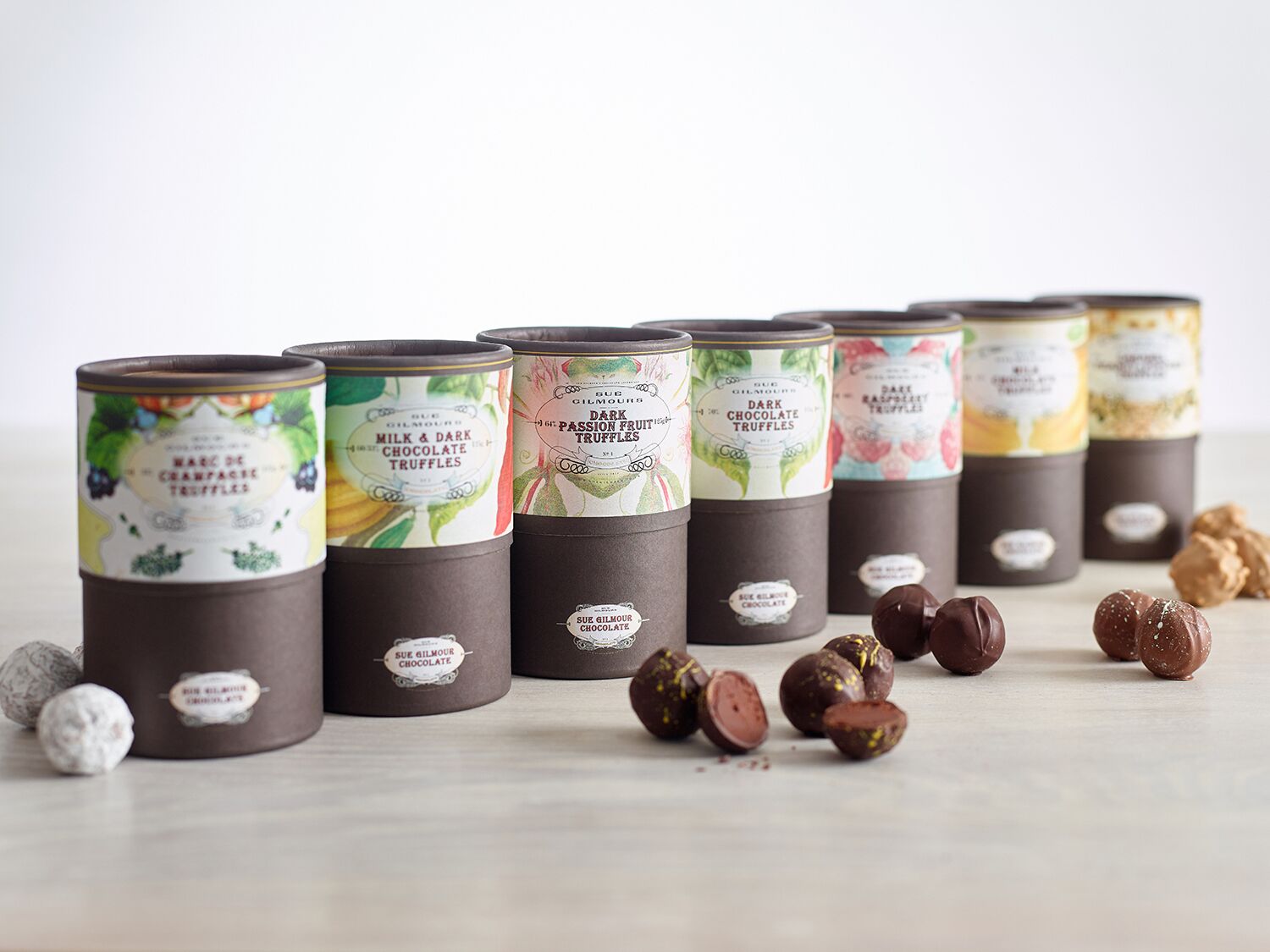 Quick Fire Get To Know You Questions:
Favourite Colour?
Purple
Favourite Food?
Cheese!
Favourite tipple?
Gin
Favourite Restaurant?
Carters of Moseley
Hobby?
Growing our own fruit and veggies
Make sure you find Sue during the Festival. You can also buy her wonderful chocolates online at http://www.suegilmour.co.uk/
Keywords: Chocolatier, Sue Gilmour Chocolates, Best New Product, Ludlow Food Festival