In Conversation with Ludlow Brewery

Ludlow Brewery has always been an incredible sponsor and partner of the Food Festival. This year we have some very exciting plans with the Brewery so we thought it would be a good opportunity for us to chat with Gary Walters who founded the brewery along with his wife Alison in 2006.
How old is Ludlow Brewery, how did it all start?
11 years. Husband and wife team, started with combining building work (as I am a carpenter) and tennis coaching!
It was the dream of ours to rekindle Ludlow's long tradition and history industry of brewing in Ludlow and in May 2006 Ludlow Brewing Company's first mash was started. The rest as they say is history...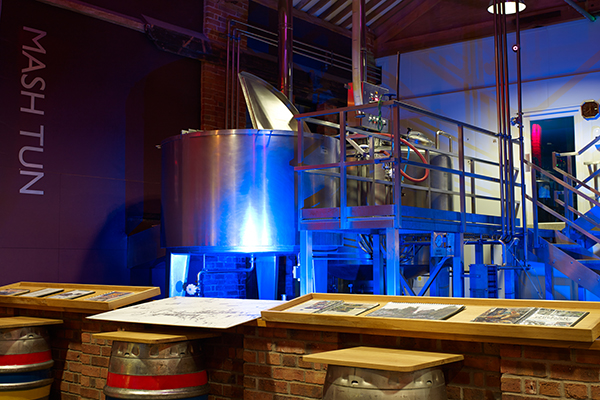 What was Ludlow Brewery's first beer?
Our first ale Ludlow Gold won the CAMRA Severn Valley Railway Beer Festival along with the annual beer festival held at the Sun Inn Leintwardine.
Do you have a favourite Ludlow Brewery beer? Why?
Blonde at the moment because it is our palest beer and because it is our newest beer, we are still working on the profile for it.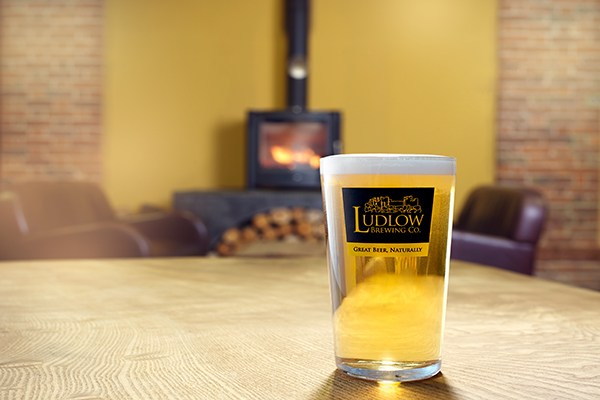 The brewery has grown from strength to strength, and is now an important destination for Ludlow – how has this evolved?
We have been the Railway Shed for 6 years as we outgrew our previous premises and we really wanted to showcase the brewing production more, simply by having an attractive bar area where people can watch the brewers working while they can sample the beers. I believe the business has grown organically over this time as we work very hard on being customer friendly and providing a quality service.
Why is it important to support Ludlow Food Festival?
We love to be involved as I believe it brings people back to Ludlow consistently over the years. I love living in the town and I think the festival shows off the beauty of the place and surrounding areas.
Ludlow Brewery is a trendy place to be, are you looking forward to hosting the Night market as part of the festival this year?
Yes, it is a beautiful architecturally important building and lends itself to a good party atmosphere. With a string of stalls out the front serving some great food with some beer, what more can you ask for.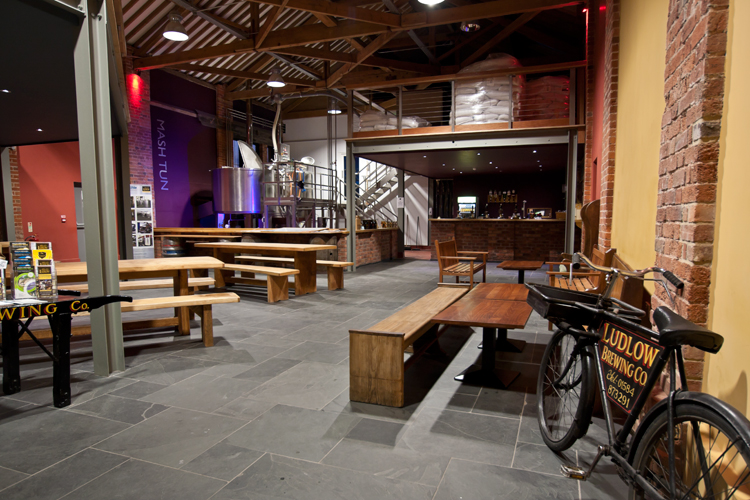 If beer isn't on the menu – what's your next favourite tipple?
Gin and tonic
What is your favourite food?
I love fish dishes, preferably a fish curry or old-fashioned fish and chips are a takeaway favourite in the house.
Where is your favourite place to eat in Ludlow?
There are a number of places within Ludlow, I love going to The Queens, Church or the Green Café.
What are you looking forward to most about the Food Festival?
Not looking forward to all the work involved, it is an incredibly busy time for us, but we do enjoy it mainly because there is an incredible buzz in the town and the people it attracts are always friendly and enthusiastic.
Keywords: Ludlow Food Festival, Ludlow Brewery, Night Market