Iron & Fire Speciality Coffee Roaster is among the Great Taste winners of 2017
Iron & Fire Speciality Coffee Roaster is among the Great Taste winners of 2017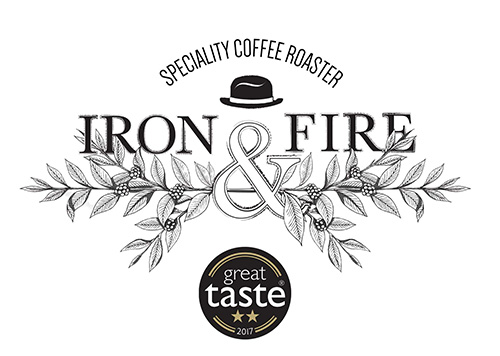 Great Taste, the world's most coveted food awards, which celebrates the very best in food and drink, has announced the Great Taste stars of 2017. Out of over 12,300 products to be judged, Shropshire based Coffee Roastery, Iron & Fire Ltd, was awarded a 2-star Great Taste award, which means judges dubbed it outstanding for its Morning Glory Speciality Blend. The judges said "Really interesting coffee. It has a wonderful citrus note that keeps zinging through. Some sweetness balances the acidity. Some boozy notes. Different levels and great flavour length".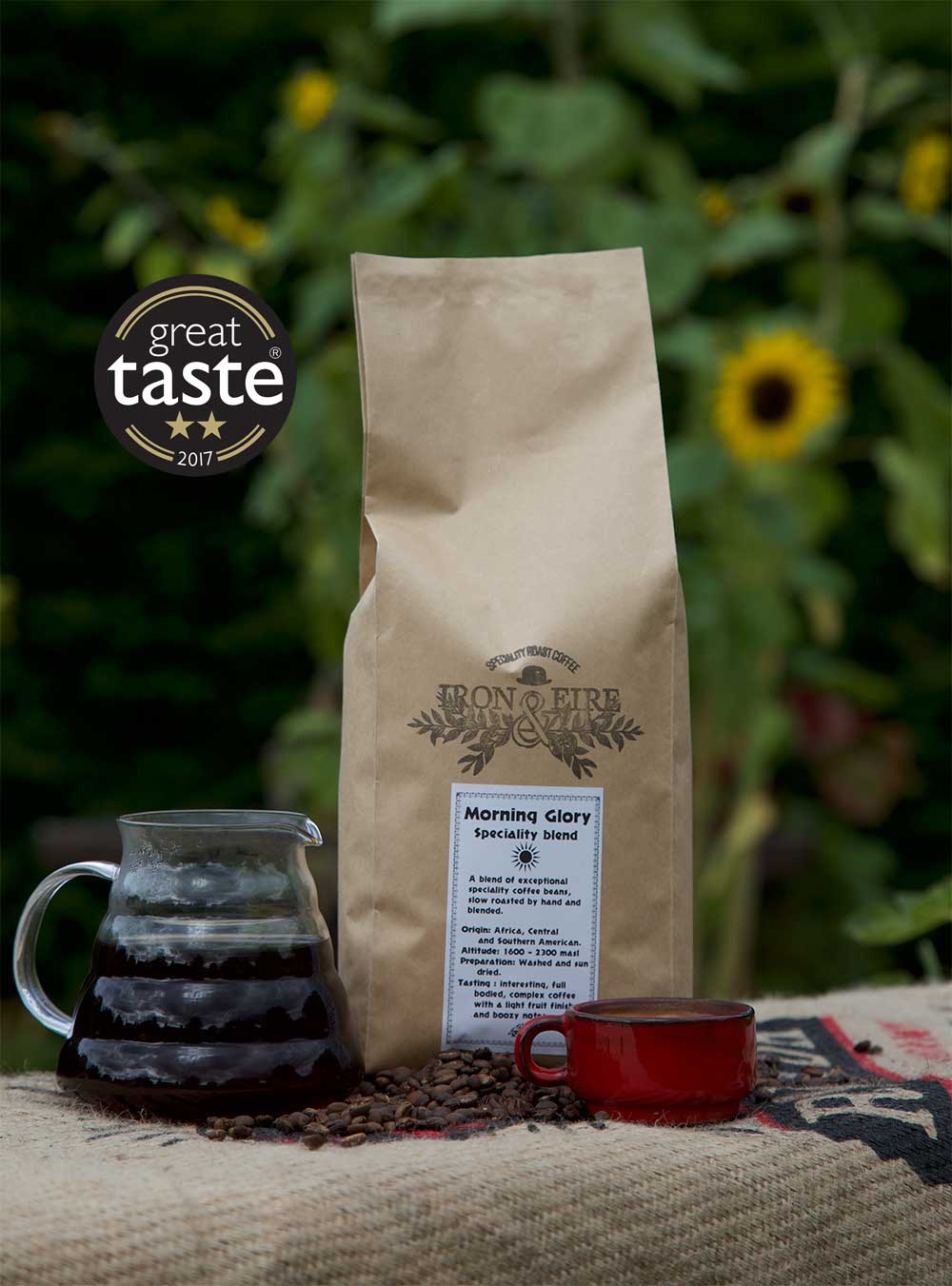 Judged by over 500 of the most demanding palates, belonging to food critics, chefs, cooks, restaurateurs and producers, as well as a whole host of food writers and journalists, Great Taste is widely acknowledged as the most respected food accreditation scheme for artisan and speciality food producers. As well as a badge of honour, the unmistakeable black and gold Great Taste label is a signpost to a wonderful tasting product, which has been discovered through hours and hours of blind-tasting by hundreds of judges.
"This is our fist entry for the Great Taste Awards and we are delighted with the results. Both our wholesale and retail customer base has been organically growing at an exponential rate and so we decided it was time to gain some official credibility by entering for this prestigious award. We have a number of speciality coffees which we roast using superior roast profiles and we fully intend to enter a few more next year. In the meantime we will be celebrating with a few Iron & Fire Martini Espressos. We are also donating 25% of all proceeds from the sale of our Morning glory Speciality blend to Oxfam. This is to support their emergency response appeal for all those affected by the south Asian floods." explains Shrewsbury resident Kevin Burrows of Iron & Fire Ltd.
Recognised as a stamp of excellence among consumers and retailers alike, Great Taste values taste above all else, with no regard for branding and packaging. Whether it is gin, biscuits, sausages or coffee being judged, all products are removed from their wrapper, jar, box or bottle before being tasted. The judges then savour, confer and re-taste to decide which products are worthy of a 1-, 2- or 3-star award.
There were 12,366 Great Taste entries this year and of those products, 165 have been awarded a 3-star, 1,011 received a 2-star and 3,171 were awarded a 1-star accolade. The panel of judges included; chef, food writer and author, Gill Meller, MasterChef judge and restaurant critic, Charles Campion, author and chef, Zoe Adjonyoh, baker, Tom Herbert, and food writer and baking columnist Martha Collison as well as food buyers from Fortnum & Mason, Selfridges, and Harvey Nichols. These esteemed palates have together tasted and re-judged the 3-star winners to finally agree on the 2017 Top 50 Foods, the Golden Fork Trophy winners and the 2017 Supreme Champion.
Great Taste 2017 will reach its exciting finale on Monday 4 September, when the world of fine food gathers at the Intercontinental Park Lane Hotel, London to find out the Golden Fork winners for each region at an Awards Dinner, with the final applause reserved for the Great Taste Supreme Champion 2017.
For more information: Joanna De Rycke, beans@ironandfire.co.uk
Keywords: Iron and Fire, Coffee, Great Taste, Blog, Ludlow Food Festiva