Celebrating Ludlow with Balfours
Balfours represents the very best in property services for all its clients across the country in a friendly and professional manner. We are delighted this year, that Balfours is sponsoring both the Spring and Food Festival. We spoke to Scott Kemsley of Balfours LLP in Ludlow to find out more about his love for our town and festivals.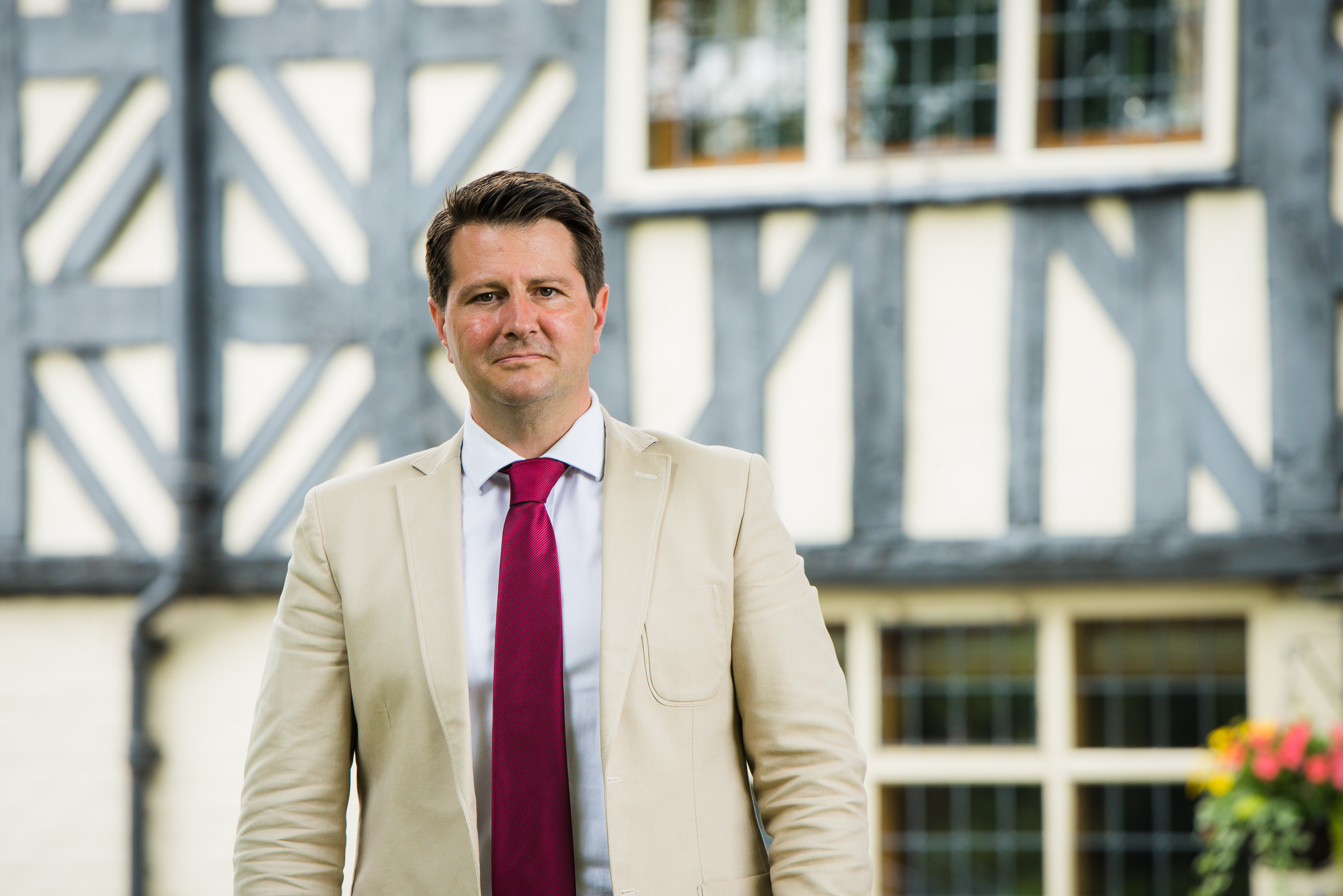 1. Tell us about Balfours and why you decided to support the Ludlow Spring and Food Festival?
Balfours is a Shropshire, Herefordshire, Welsh Marches and Staffordshire based property services company, mainly dealing with Rural Estate Management and Residential, Land and Development Sales and Lettings. We've had our office open in Ludlow for 12 months now and we are always looking for marketing and PR opportunities. It is clear that the Spring and Food Festivals are the main Ludlow events of the year, drawing in thousands of visitors to the town, how could we pass up the opportunity to get involved?
2. Tell us what you love about living and working in Ludlow?
I enjoy living and working in the place that I grew up, walking to work and meeting people. I probably didn't appreciate Ludlow and all the things it has to offer when I was young, but after working overseas for 20 years and returning, I think it is hard to beat. The lifestyle, culture and community feel are things you just can't find elsewhere!
3. Ludlow is a special place, what do you love about the area?
Everything is on your doorstep here, we have some excellent independent traders selling local, quality products. I also have to mention the beautiful buildings, scenery and above all food!
4. What are you looking forward to about the Spring Festival?
It's just a really fabulous event, totally family friendly. It brings a real buzz to the area. The stalls are amazing, the people are friendly and the atmosphere is electric.
5. Where is your favourite place to eat in Ludlow?
There are too many to choose from! If I had to though, Bistro 7 if it's a special occasion. CSONS is great on a sunny day as it's right by the river or the Church Inn is great for meeting up with friends and family for some great home-cooked food.
6. Where is your favourite place to drink in Ludlow?
We have to mention The Angel as it is right opposite our office in Broad Street. It has a fantastic selection of wines and cocktails and they offer tapas, who doesn't like a drink and a nibble?
Keywords: Balfours, Balfours LLP, Ludlow business, Ludlow Food Festival, Ludlow Spring Festival, Blog