wenlock spring
Wenlock Spring is a family-run business which has been bottling Britain's finest spring water for over 30 years.
Located beside Shropshire's Wenlock Edge, in an Area of Outstanding Natural Beauty, Wenlock Spring is drawn from a source which has been in constant use since 1086.
Our water filters naturally through a rock strata, providing it with the unique blend of minerals that give it a refreshing and delicately sweet taste.
Focusing on the hospitality and specialist retail sectors, the business has grown to become one of the UK's most successful in the industry.
We are proud to once again be sponsoring Ludlow Food Festival and are very excited to be launching our new returnable/refillable bottle at an event which showcases some of the best food and drink products this wonderful county of ours has to offer.
Through our partnerships with Milk & More and Again, our still and sparkling glass bottles can be collected from your doorstep, sorted, cleaned, and dried before being returned to us for refilling.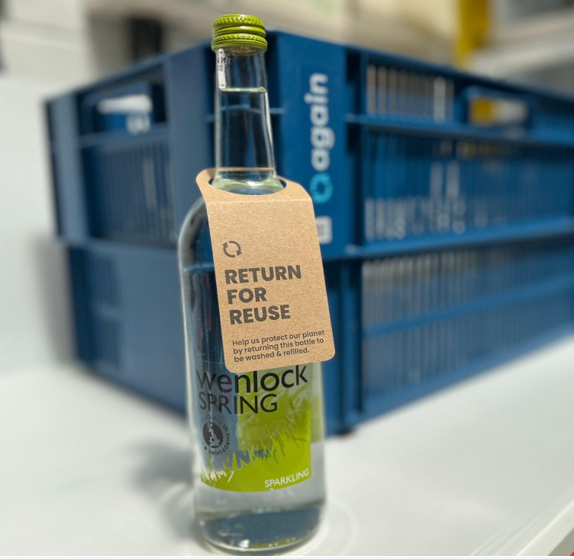 Our business has built a strong reputation around sustainability by continually researching new technology and trialling new ventures.
The launch of this new bottle illustrates our commitment to developing even more sustainable practices that help protect the environment and reduce our carbon footprint.
Come and find us at the festival where you will be able to find out more. We can't wait to see you all there.