Getting in the Spring Festival Spirit with Wardington's Original
It's been a busy year so far for our headline sponsors Wardington's Original. We caught up with Shaun and his team to find out the latest from the distillery...
Tell us a little about Wardington's story and what inspired you to start a distillery…
I knew from the outset that I wanted to create a timeless classic drink, something to be savoured and cherished. I've always loved a G&T; it's not a flavour we quickly get into when we're young, but we soon come to appreciate the astringent, refreshing and cleansing taste of a proper juniper-led gin. Now I'm a big spirits fan: beautiful creations, distilled with the finest ingredients to bring you something to savour. You've probably guessed it, I'm also a fan of single malts – the stories, the landscapes, the characters that form something magical. Gin is basically a form of alchemy: a simple copper alembic still as used for thousands of years, botanicals gathered and curated, patience and a little heat, and then the magic.
It was only a matter of time before we used our skills as master distillers to bring a premium whisky, vodka, and rum to the market as well. All created with the same commitment to handcrafted excellence.
How has Ludlow's rich heritage of food producers influenced your spirits?
Ludlow is famous for food: passionate producers, characterful bistros and restaurants, and epic festivals. I've seen the food scene grow and develop over this time; I spotted a gap and thought I could combine my passion for gin with my passion for Ludlow. It was something new for the town I love, something that would spread the news that it's a great place to visit.
What is most important to you when you're sourcing ingredients?
We distil gin as it has been crafted for hundreds of years, using only the finest natural botanicals, and no artificial colours or flavours. We use a traditional, copper-pot distillation, all we add is water to bring the gin to bottling strength. All our botanicals. whether those used in our gin or other spirits, are all naturally and sustainably sourced. Quality is paramount - we won't compromise on ingredients, process, or taste.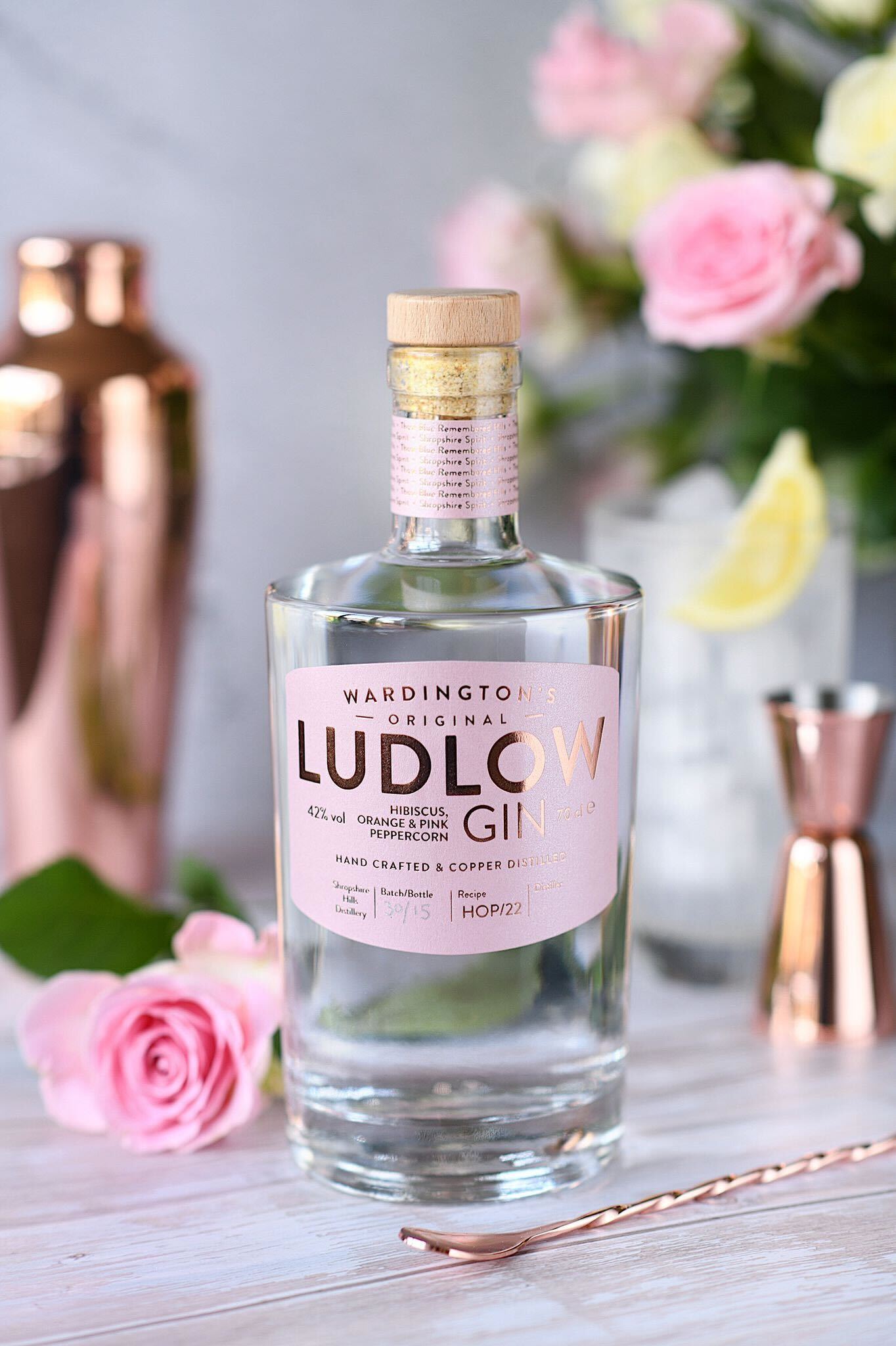 It's been an exciting 12 months for Wardington's. How has the range expanded in this time and what's on the horizon?
It has certainly been busy! In 2021, we brought an existing whisky distillery into the family, and at the Food Festival in September, we launched Ludlow Single Malt Whisky, Stolen Youth, 3 Ludlow Botanical Vodkas and 3 Ludlow Botanical Rums. All our products have been crafted with the same love, care, and attention – the very best spirits that people love, seek out, and gift.
We have so much more on the horizon, none of which I can divulge now but watch this space!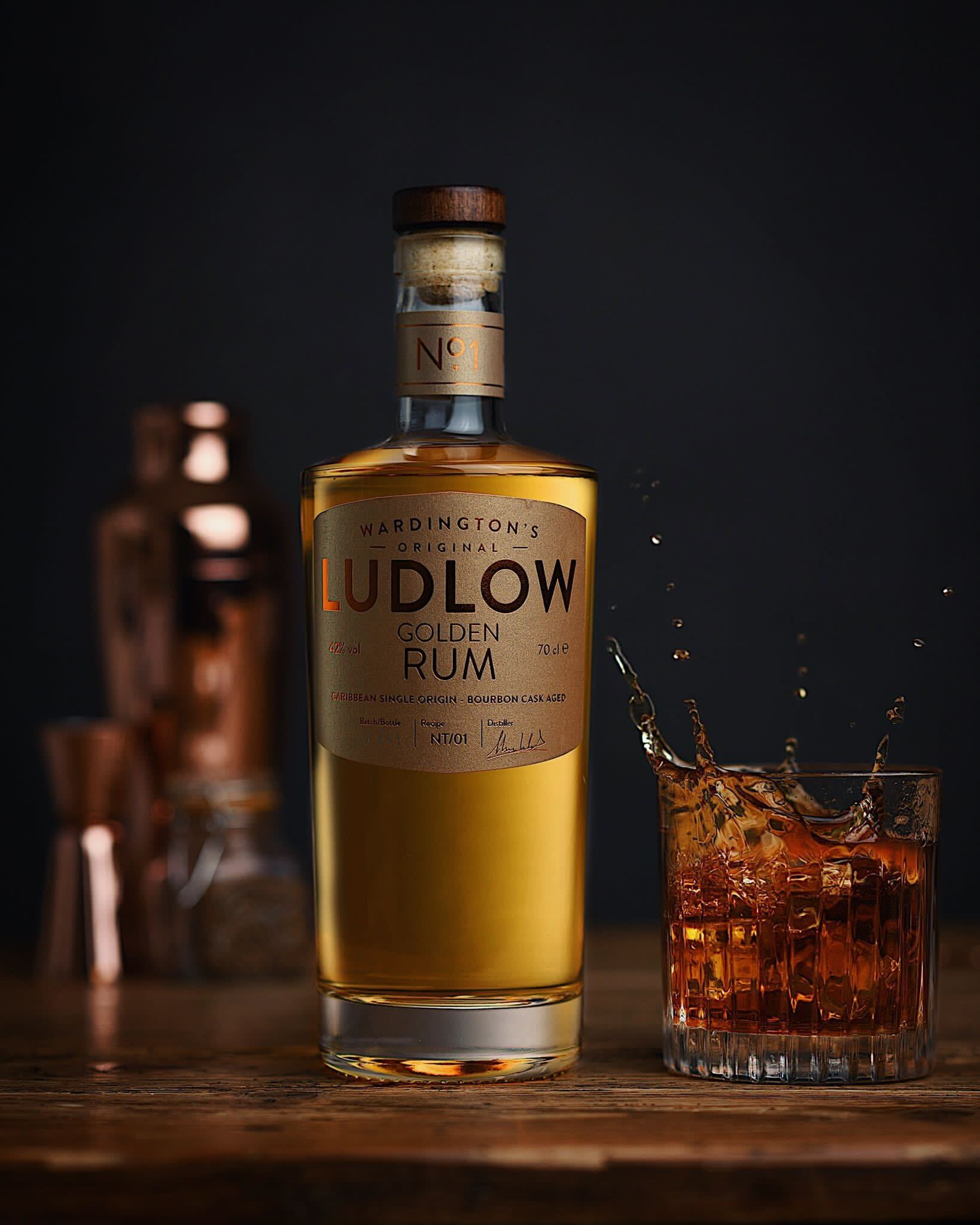 Which is your favourite spirit to distil, and why?
I think I will have to say whisky – purely because it has been such an intense and fascinating experience, learning how to use the wood-fired, copper still and the science involved in creating a premium single malt whisky. I am so proud of what we have achieved with Ludlow Whisky and can't wait for the next batch to be released in the Spring.
What is your favourite cocktail to enjoy on a Friday evening?
Ahhhh, there are so many to choose from. I think I will have to go with the classic negroni: the ultimate bittersweet classic. Burning a vivid red, this is the perfect drink for cocktail lovers. Have you tried it yet? It's easy to make – you need Ludlow Gin (number 3 is my favourite for a negroni), a good quality red vermouth and a bitter, Asterley brothers produce wonderful versions, a blood orange slice to garnish. Let me know what you think!
What do you enjoy most about being part of Ludlow Spring Festival?
The Ludlow Spring Festival is so unique and always incredibly fun. I love that it is such a celebration for Ludlow and the combination of incredible local food and drink producers with live music, craft beer and classic cars, means that there is something for everyone. I am thrilled that we are sponsoring the Spring Festival, it's where it all began for us, only four years ago I wandered round the festival knowing that I'd be launching our brand at the September 2018 festival. Make sure you come and see us over the weekend!
Discover more about the Wardington's Original range on their website and make sure you follow them on social media for all the latest updates:
Facebook: Wardington's Original
Instagram: @wardingtonsoriginal
Keywords: Ludlow Gin Wardingtons