Discover Toot Sweets at this Year's Festival
Discover Toot Sweets at this year's Ludlow Food Festival...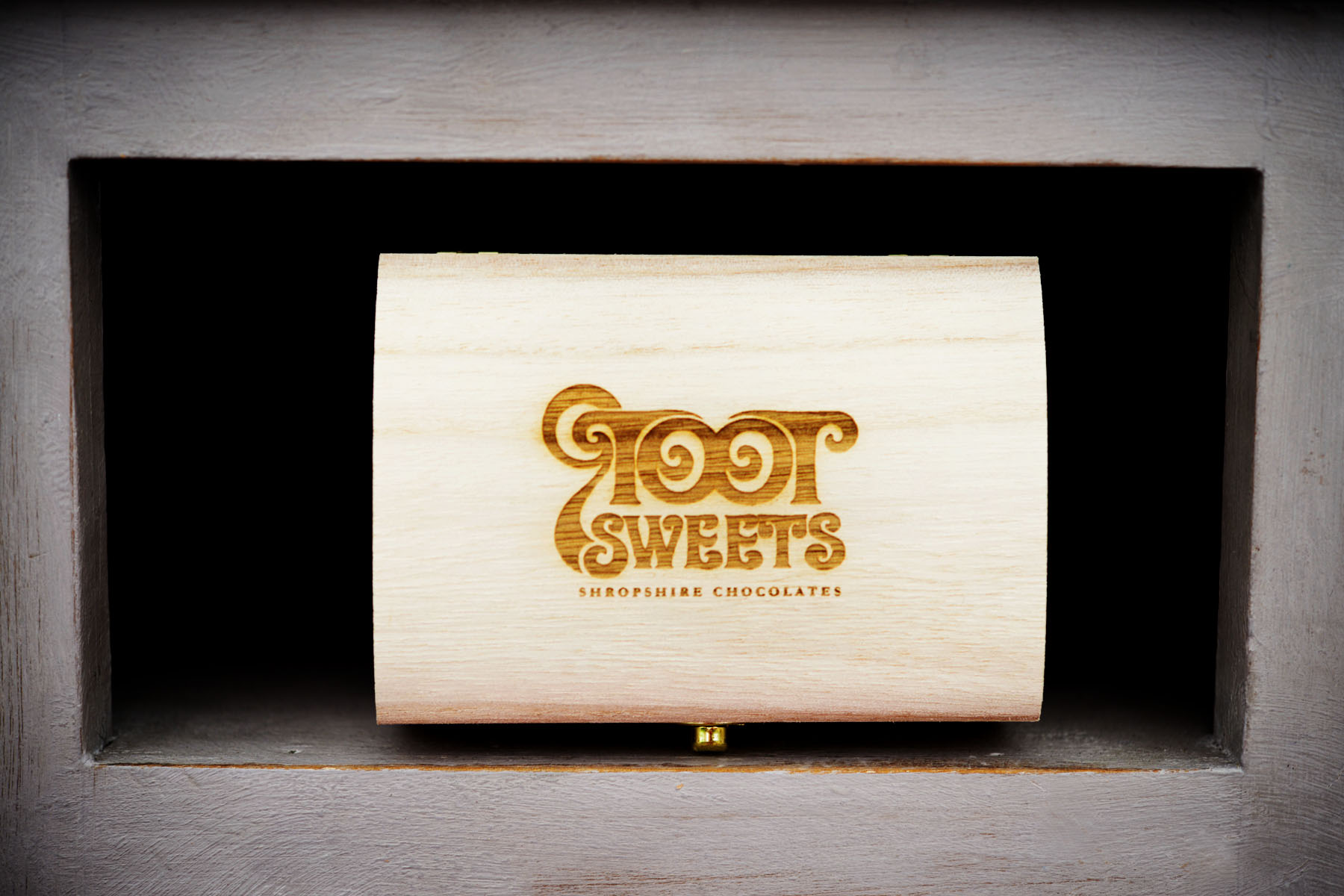 Name: Julia Viani
Occupation: Chocolatier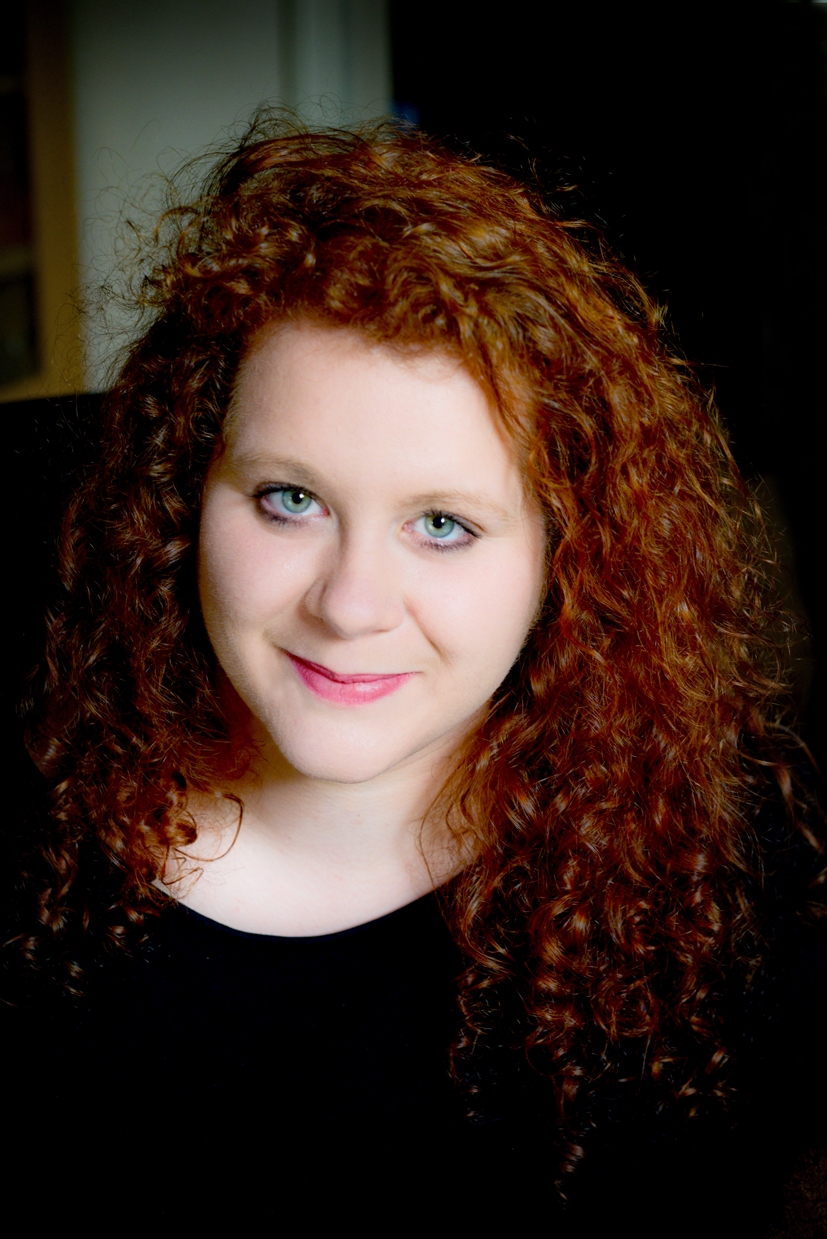 In three words describe TOOT SWEETS:
Local, award winning
Tell us what readers can expect when they find you at the Ludlow Food Festival?
I am passionate about producing a range of modern flavours as well as the classics which we all love. All the chocolates will be made by hand a few days before the festival, so they really are at their freshest. All the chocolates are sold loose, and are available in bags and boxes. I also freshly bake a selection of brownies and tortes for the festival.
I make a small range of bean to bar chocolate bars, and this is the first time they will be available at the festival.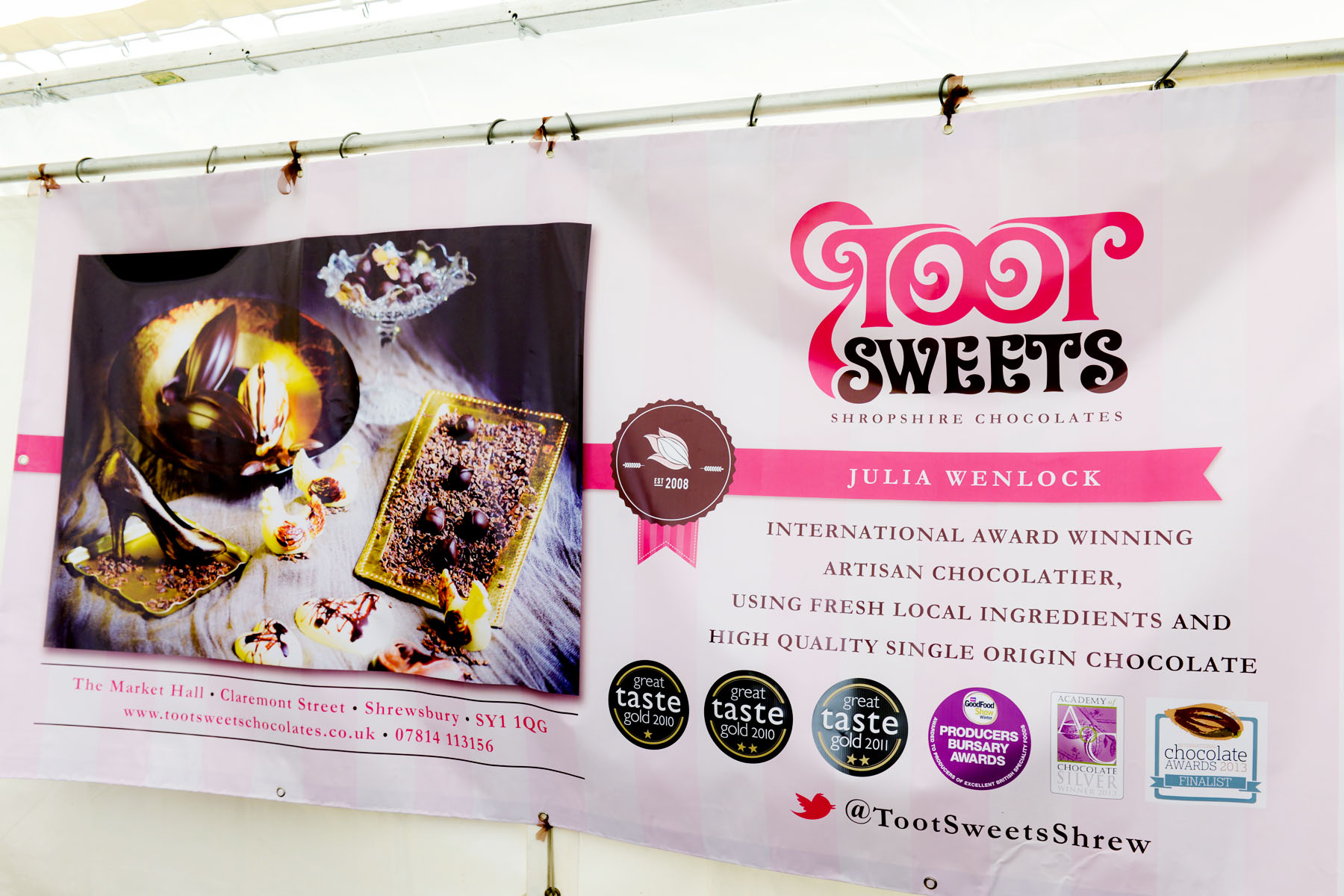 How did TOOT SWEETS start?
Toot Sweets started just over 10 years ago when I had just finished University and was working as a Department Manager at Selfridges. I was extremely passionate about local food, and the origins of fine chocolate. After a family bereavement and moving back to Shrewsbury I decided I wanted to do something with my passion.
Since then I have been making handmade chocolates using some of the finest chocolate available, local ingredients where possible and lots of care and attention.
What is special about TOOT SWEETS?
I have been very lucky to have been awarded several awards, which I believe show the amount of care and attention I put into producing the chocolates.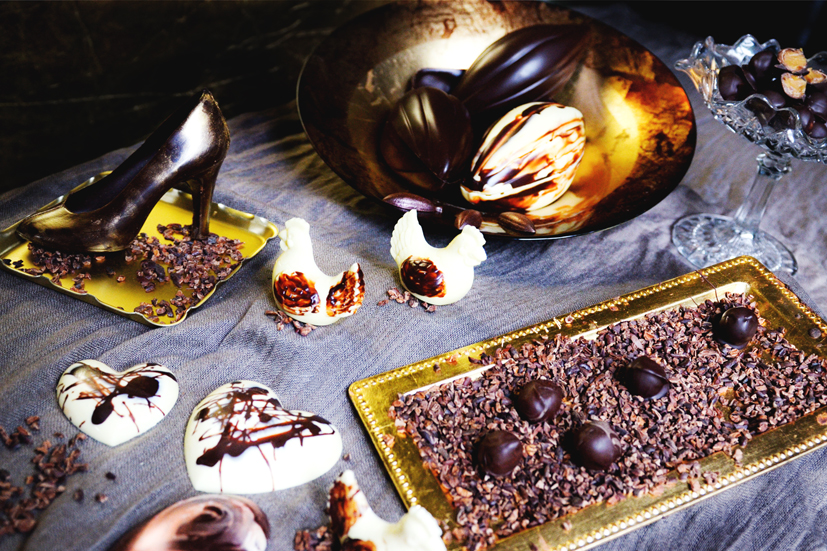 White Shropshire Lavender – One Star Great Taste Awards 2010
Dark Butterscotch – Two Star Great Taste Awards 2010
Dark Shropshire Lavender – Two Star Great Taste Awards 2011
44% Milk Chocolate Bar with pistachios, cocoa nibs and smoked salt International Chocolate Awards Finalist 2013
Salted Caramels – Silver from the British Academy of Chocolate in 2013 and 2015
What is your best-selling product? Why do you think this is?
The best seller can change depending on the seasons, but I would say either the Shropshire Lavender or the Salted Caramels are the most popular.
They are both bold flavours, and I find my customers like to try different flavours to what might be seen as the norm in highstreet shops. Obviously Salted Caramels are now available in lots of forms, but customers still love them.
Do you have a new product you will be bring to the Festival in September?
I will be reintroducing several seasonal flavours including Chestnut Caramels and Jersey Black Butter chocolates, as well as bring along my own bean to bar chocolate. I have spent several months creating small batches of chocolate from beans I have sourced, so I am looking forward to have this range available to my customers. The chocolate is single origin from Peru, and is what I would describe as a dark milk chocolate with delicious fruity tones.
With all that has been achieved in your business so far, what are you most proud of?
I am really proud of the awards I have won, which has allowed me to meet some of the countries best chocolatiers. The chocolate world is pretty exciting and full of many wonderful chocolatiers. For many of us we are passionate about producing high quality chocolate, which is sourced fairly and directly from the cocoa farmer.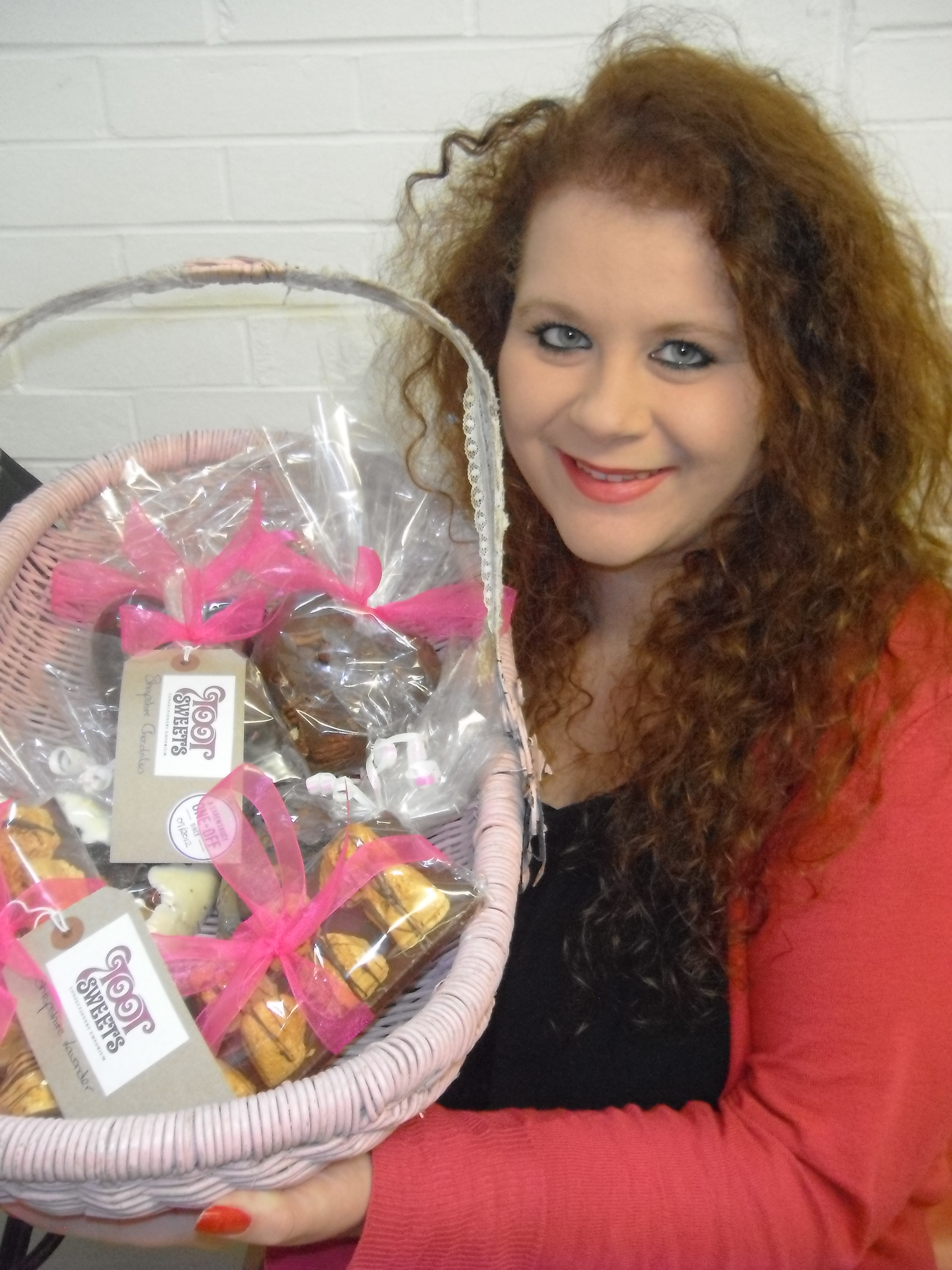 What are you looking forward to most about the Ludlow Food Festival?
I really enjoy meeting old and new exhibitiors and getting to see what wonderful produce is available. Everyone has a passion or a story behind their business and it is a wonderful festival to exhibit at.
Quick Fire Get To Know You Questions:
Favourite Colour? Either Purple or Teal!
Favourite Food? I love Asian food. I really enjoy the fresh, aromatic flavours.
Favourite tipple? I really enjoy gin, my current favourite is a Rhubarb and Ginger one.
Favourite Restaurant? Csons in Shrewsbury. I really like the atmosphere of the restaurant, and enjoy the seasonality of the menu.
Favourite place to visit the Marches? Carding Mill Valley. When I get a chance I enjoy walking, and I always try and head towards Carding Mill Valley and the Long Mynd.
Keywords: Toot Sweets, Chocolatier, Ludlow Food Festival