Indulging our Sweet Tooth - with Toot Sweets
The chocolate creations that are whipped up in Julia Wenlock's kitchen are always popular at Ludlow Food Festival. We chatted to this award-winning local chocolatier to find out how it all began and the surprisingly therapeutic process of chocolate making…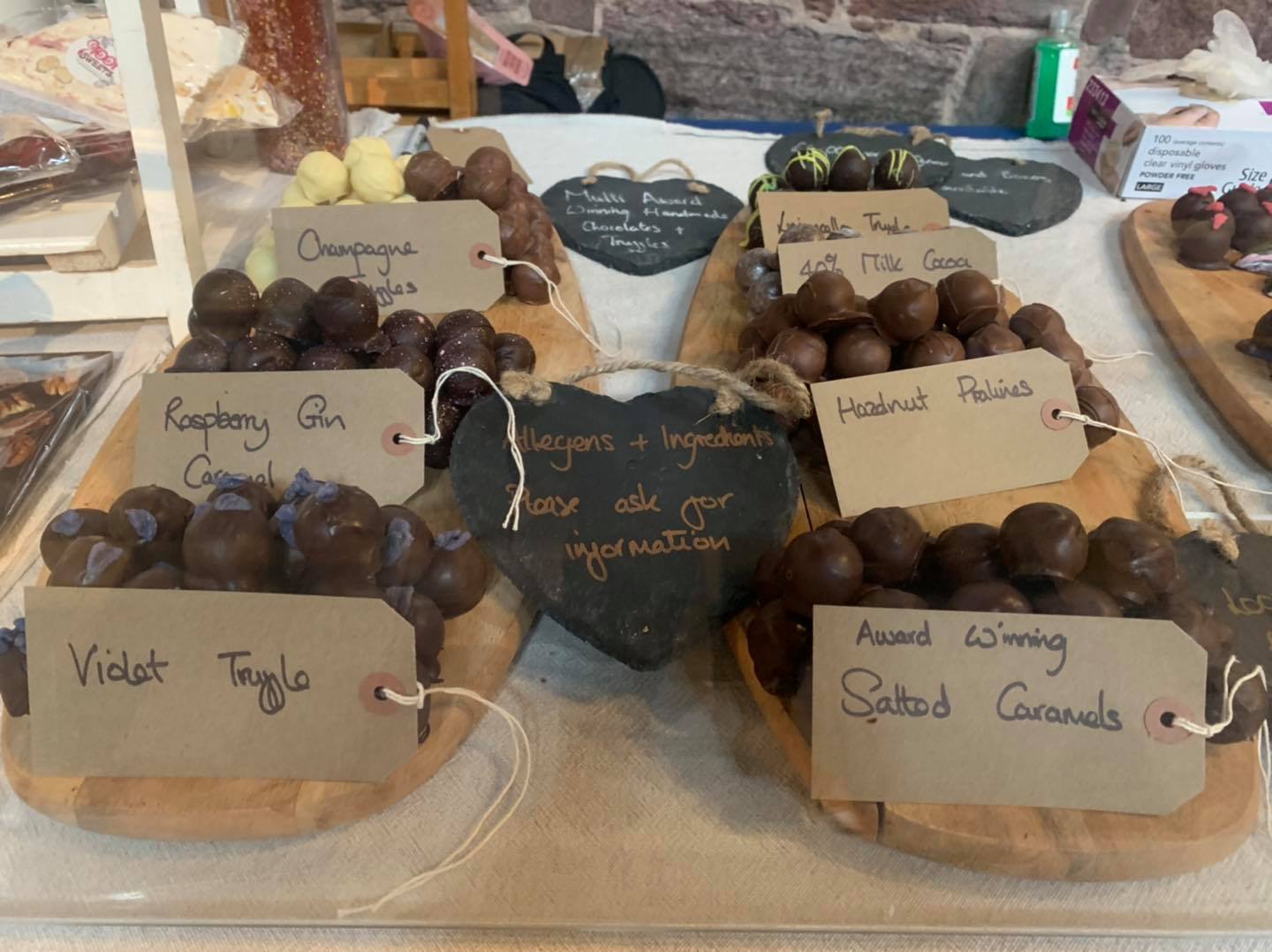 What inspired you to start Toot Sweets Chocolate and how did it begin?
I set up Toot Sweets Chocolates in 2008; my Mum had passed away the year before, and at that point I really wanted to do something for me. While studying at Salford University I worked within Selfridges Food Hall starting on the Godiva Chocolates counter, and eventually being promoted to Department Manager of the Grocery and Confectionery Departments. Working within the food industry my passion for quality ingredients, provenance and small producers developed. I eventually gave up my job and took some time out to think about what I wanted to do. My graduation, promotion at work, and my mum passing all happened within a 2-year period, so it was time to reassess life and make some changes. My mum was a wonderful home cook, and I have always enjoyed cooking and trying new ingredients, so it was a natural progression to start making chocolate.
What was your favourite chocolate as a child?
I have a couple of fond memories associated food and my childhood. I remember one Easter being given a huge hollow chocolate chicken. I can remember breaking pieces off and enjoying the rich creamy taste we all associate with Easter. Often my Grandma would treat us to a Fry's Fondant Bar. I used to love the contrast of the bitter chocolate against the fondant, although I must admit I find them a bit too sweet nowadays.
How important is provenance in the ingredients you source?
Provenance of ingredients is such an important part of being a small producer and over the years I have noticed this has become a key question from customers. I use local cream to create my ganaches and try to source as many of my ingredients locally either from producers or from local businesses. Chocolate is a little harder to source locally, but over the years I have spent time researching provenance to ensure I get the best quality, the cocoa farmers are looked after, and it tastes delicious. I source my couverture from Madagascar. The couverture in its own right has won many awards; it's organic, part of the trade fair scheme meaning the cocoa farmers are paid a proper wage and the flavour matches the quality. I do also dabble in bean to bar - sourcing beans through fair trade organisations and making limited edition batches. The bean to bar side of things is quite small, but I would like to develop this area.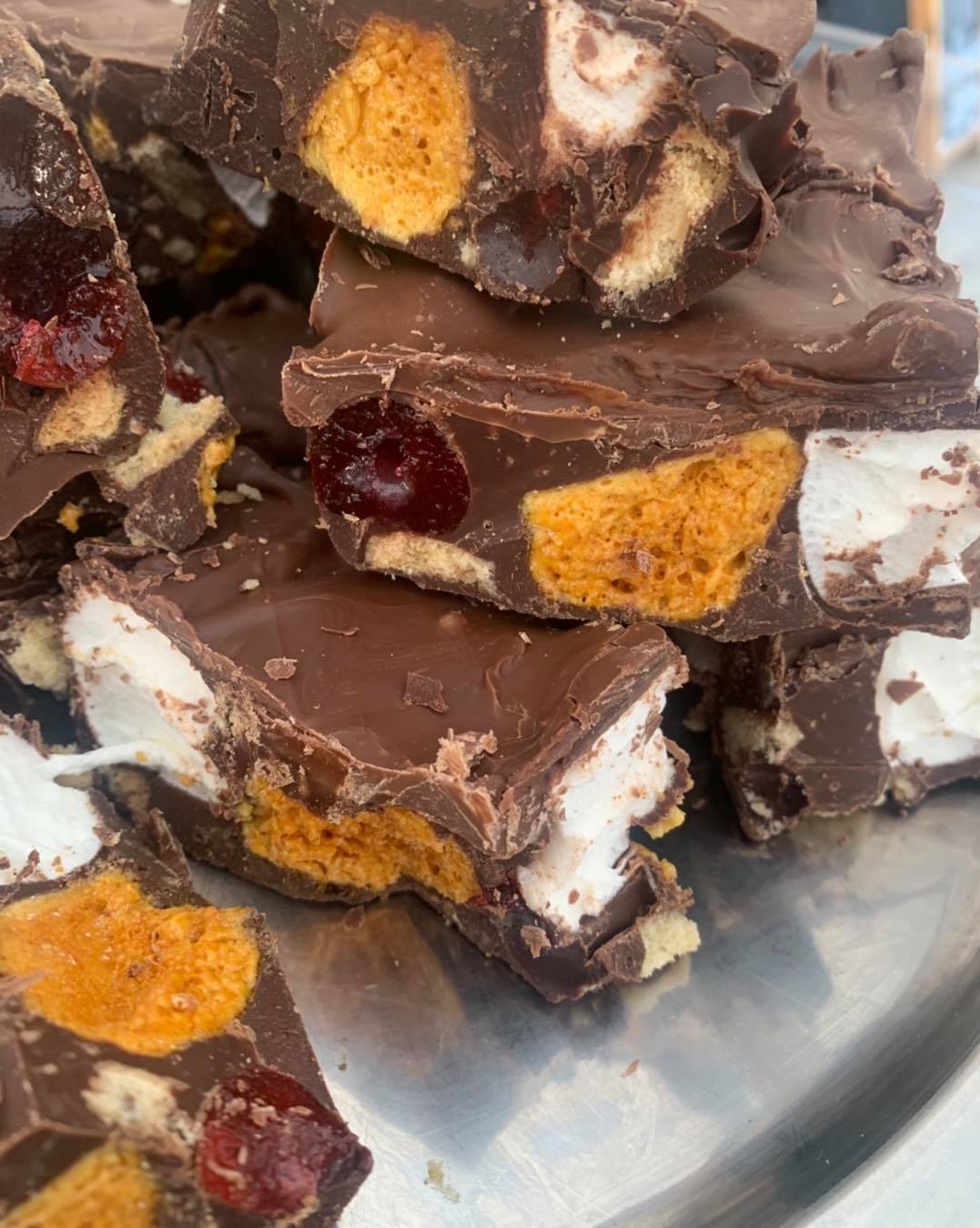 What is your favourite chocolate/selection to make?
I love quite a few flavours, although I often find my tastes change with the seasons. I adore floral flavours like rose, cardamom, lavender and violet, but these can be marmite flavours for some of my customers. Classics such as plain truffles and hazelnut pralines can always be relied upon for that instant hint of nostalgia. More recently I have been expanding my range of caramels including Raspberry Gin Caramel and Passion Fruit which are perfect for summer when I fancy a lighter texture that still packs a punch.
What is the best part of the chocolate creation process for you?
I really enjoy the stage where I am blending the cream and couverture together. It is wonderful to watch the alchemy of the ingredients blending together to create a glossy, creamy ganache. Chocolate can be a fiddly ingredient, so once you have cracked how to temper, and how to create a ganache with a lovely consistency it is really therapeutic to work through the rest of the stages to create the truffles and bonbons.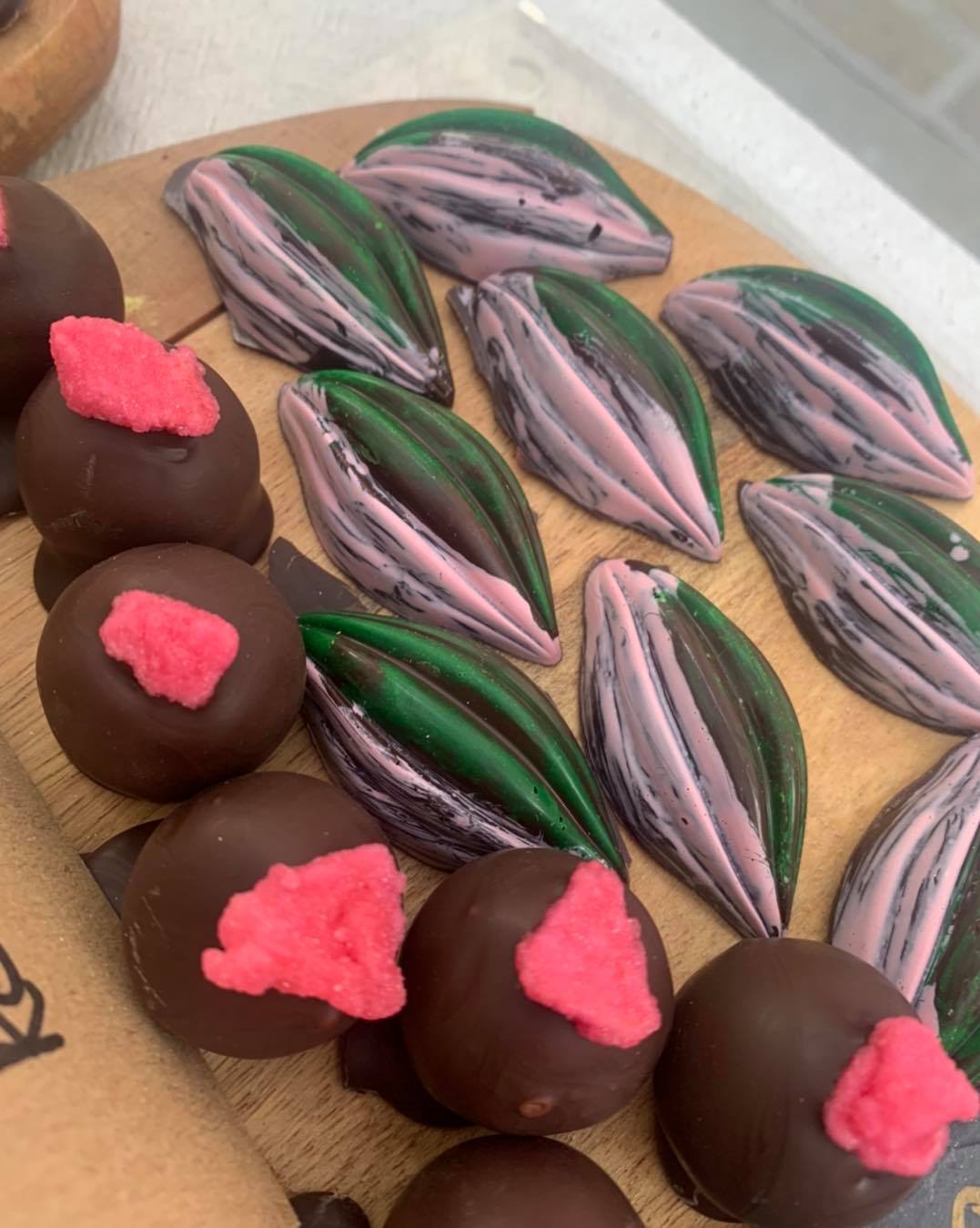 What do you enjoy most about being part of the Ludlow Food Festival?
I really enjoy Ludlow Festival because it has a lovely welcoming vibe. It is always great to catch up with fellow exhibitors especially after the summer break - I think this will be even more important this year. The festival attracts some great, passionate local producers and the visitors of the festival are also really interested in the produce available. I really enjoy talking to fellow passionate foodies!
You can see Julia at The Ludlow Food Festival on 10th – 12th September.
Keywords: