Talks and Tipples: Shropshire Salumi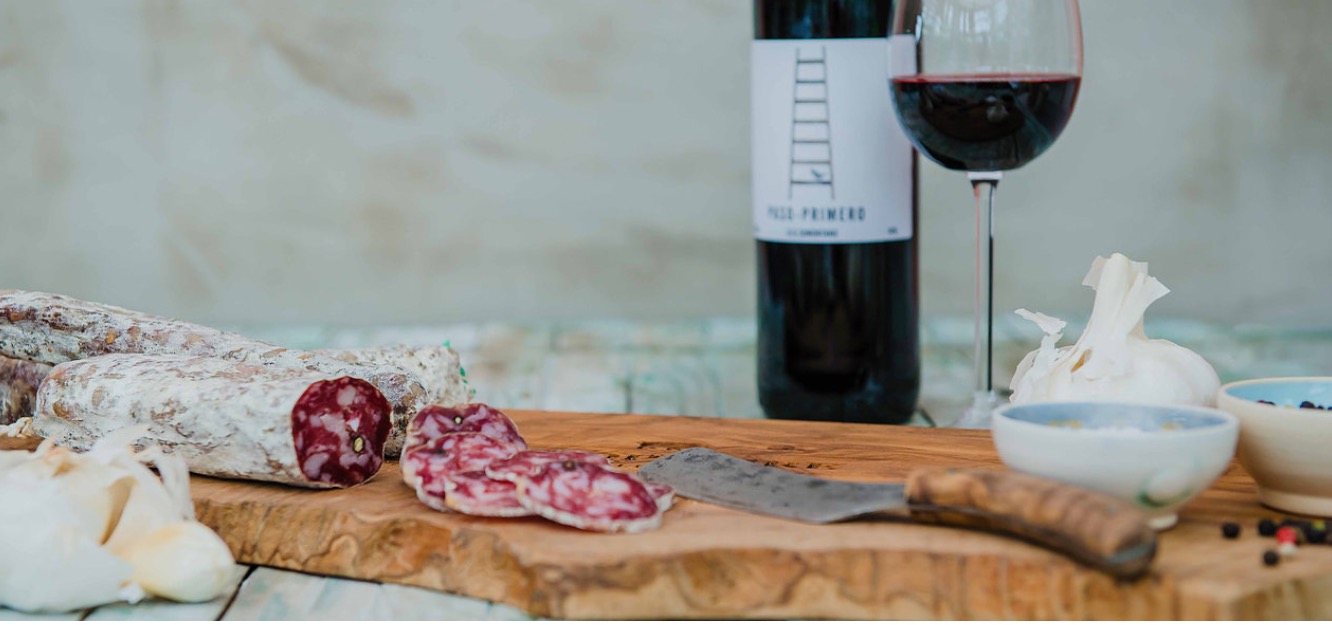 How did Shropshire Salumi start?
It's been two years now since the conception of Shropshire Salumi, which started out as a hobby - curing local pork for friends, family and off course myself ( to satisfy my love of all things cured!). For the first six months I juggled full time employment (as an ecologist), three small children and starting up the business. It became apparent quite quickly that there was no more time for employment as the business grew in a relatively short space of time. I'm now processing between 50-100kg of locally raised pork (and beef) a week!
Tell us about the range of products you produce:
With a background in ecology and conservation, welfare is of high importance to me; all my products are made using locally reared traditional breed pork/beef. My core range of products are my salamis, from the classic (subtle hints of black pepper and red wine) to chilli and (local) ale, which packs quite a punch.
Over the last twelve months I have also perfected some more whole muscles including air dried pork collar (Coppa) and air dried beef (Breseola).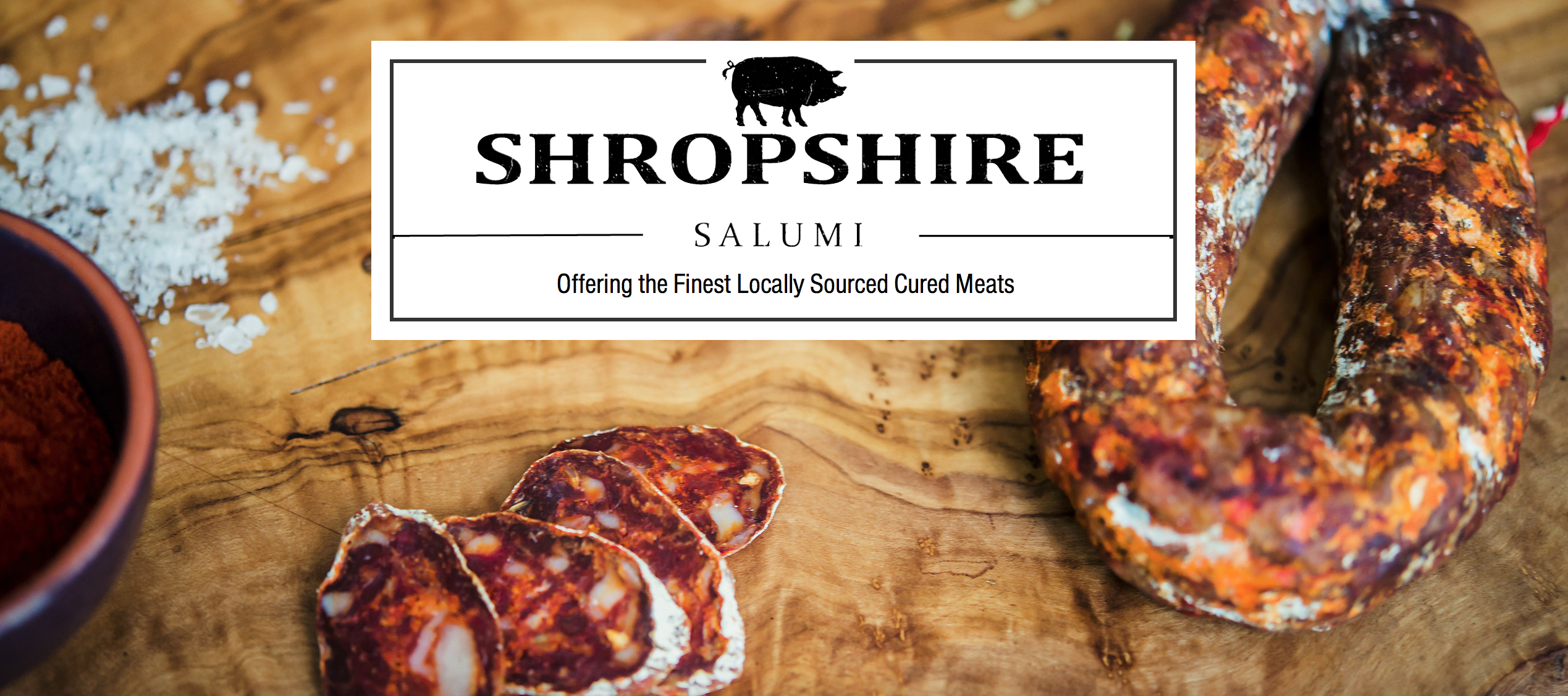 Do you have a bestselling product? Why do you think this is?
Best sellers can be seasonal. Over winter months it's the aromatically spiced hunters salami, containing coriander seed, fennel, chilli, black pepper , garlic and red wine, while going into Spring the Garlic and Rosemary salami seems to be a winner with its lighter notes and background flavours of white wine.
How has your business changed/grown in the last 12 months?
The last 12 months have really seen a steady increase in production, and also my products being available at retailers throughout Shropshire.
I also supply a few local restaurants, including the Green Cafe in Ludlow.
What has been the highlight in your business so far?
I've just found out that I've got through to the final judging stages of the inaugural British Charcuterie awards!
But the day to day meeting people with an interest in my products is always a highlight.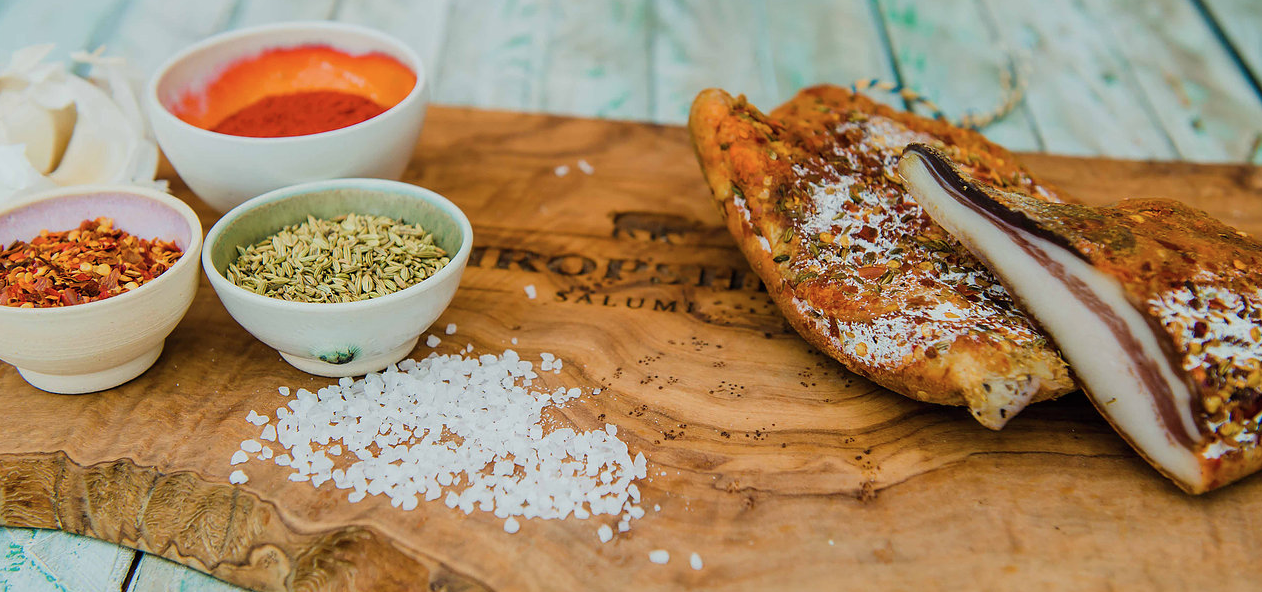 What will you be doing at the Spring Festival this year? What can people expect?
This year I'll be doing a talk at the festival where people can find out how important the use of good quality pork is! There may also be some pairings, and I will have some samples for people together with the opportunity to ask questions.
In the festival itself I'll be pairing up with Tom from Paso Primero offering not only cured meats to take home but little plates that pair so well with Tom's wines (and beers).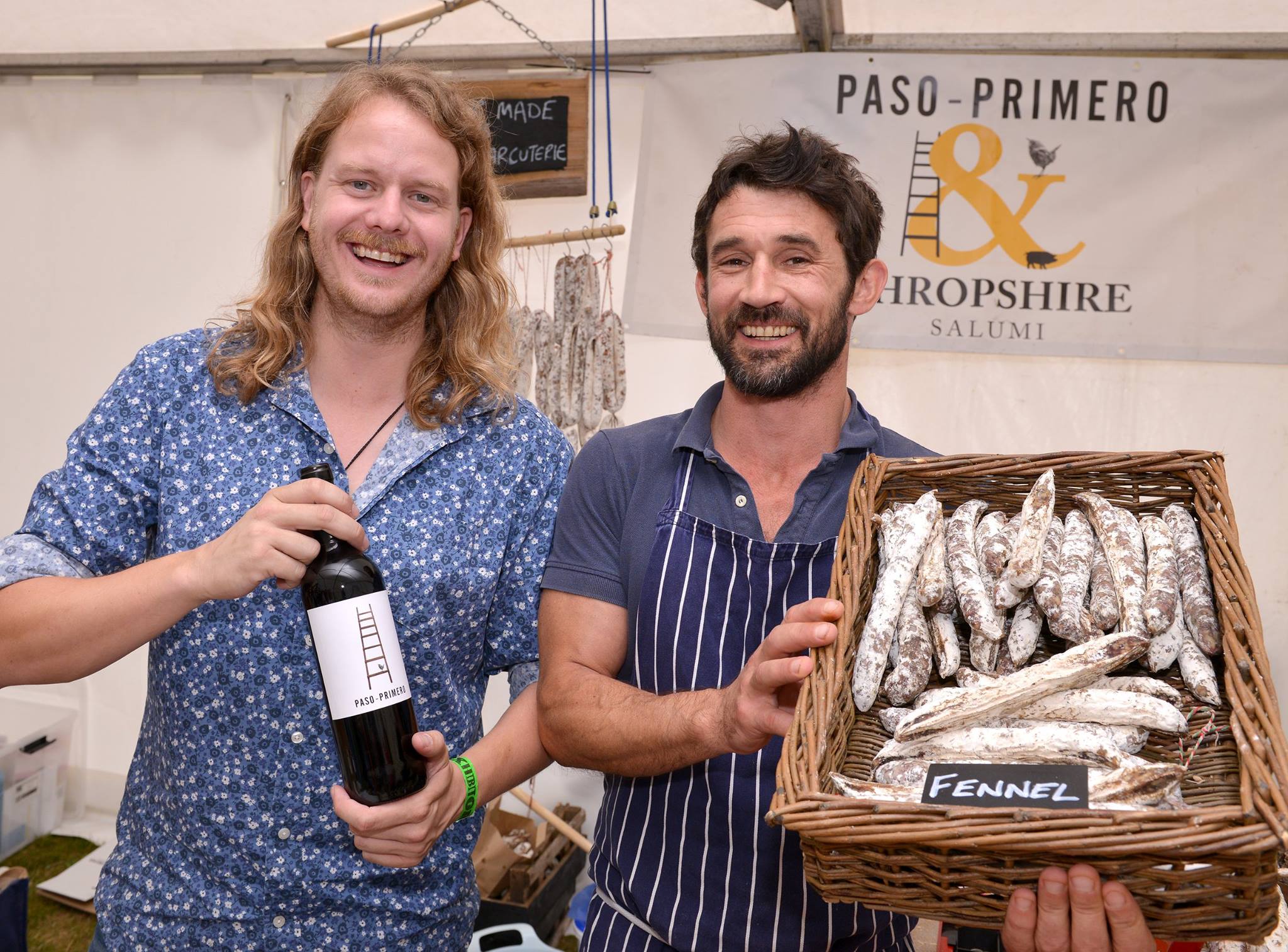 You are part of some really interesting artisan collaborations - can you tell us more about them and what it means to work collectively?
Shropshire's great, there is so many like-minded people, all passionate about what they do! Working with Paso Primero from the start has been brilliant: more local connection, a great product to feature alongside mine, and who doesn't want wine and cured meats both made with love by Shropshire producers?
It is also pretty good fun in the beer tent when we shut up shop for the day.
What are you looking forward to about Ludlow this year?
There is always a great crowd at Ludlow, keen to find out about local quality products made with passion. A great atmosphere provided by the local traders, and visitors mean this festival is like any other. The beer tent stays open late too! All work and no play...
Keywords: Shropshire Salumi, Talks and Tipples, Paso Primero, Blog, Ludlow Spring Festival