Talking Shropshire, Food and Family with Risdon & Risdon
Risdon & Risdon - makers of fine canvas and leather aprons, are a perfect example of blending skills to create a successful family business. Founded by Carla and her two sons Alex and James, it uses the best of their textiles, leather and design experience to make products that not only look good but stand the test of time. Based in Shrewsbury, they very much have a passion for Shropshire and what makes it special…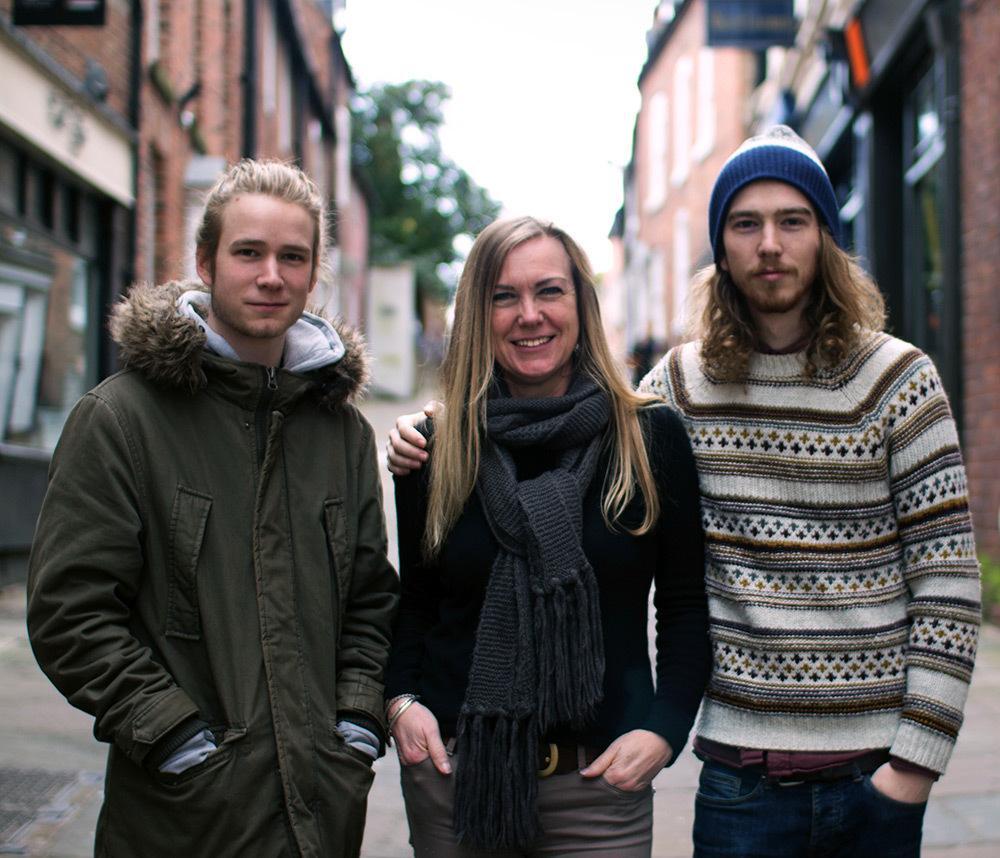 Risdon & Risdon is truly a family business; how do you find working with family?
When you all have a vested interest and passion for what you're doing, it provides lots of energy and interest. Having my sons James and Alex working together always brings fresh inspiration, and now Amber my daughter has joined us she is adding her own creative ideas too. We just have to try very hard not to talk shop out of hours!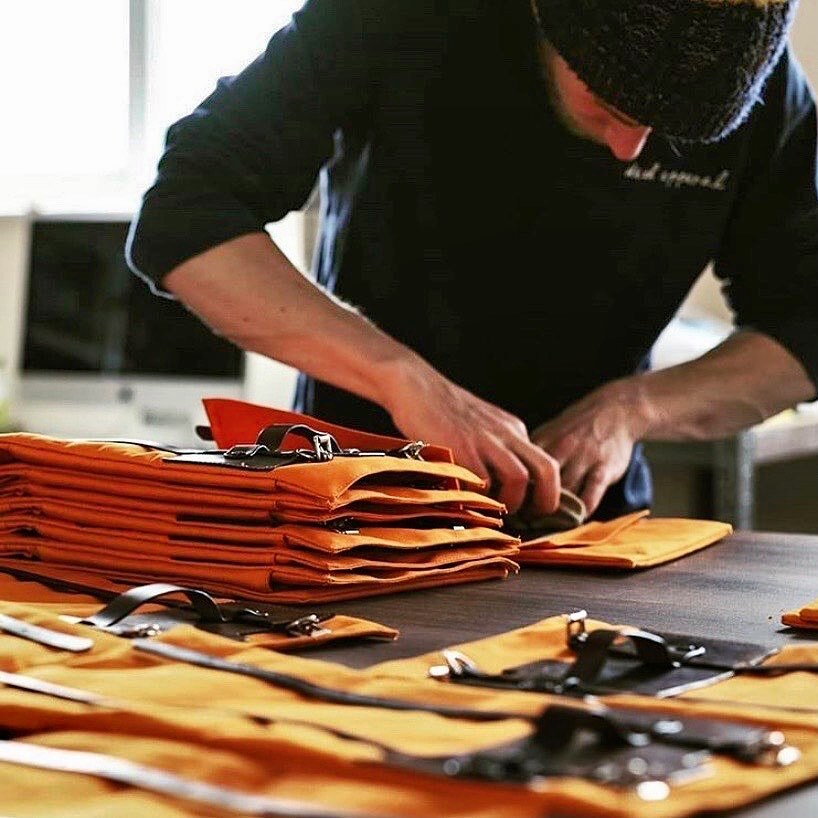 What do you think makes Shropshire such a special place to live and work?
Shropshire is quite an unassuming county for its large size, but every corner of it is filled with stunning countryside and tangible heritage. It may be a very rural county but if you visit the towns and villages they are hubs of great creativity and talent - there are many entrepreneurial small businesses, independent shops and restaurants all over the county. Being surrounded by beautiful open spaces and historic buildings is very good for the soul.
You work collaboratively with a lot of Shropshire food producers; how important is the Shropshire food scene to your brand?
We love to promote our Shropshire connection and to be supportive of the great talent the county has to offer. Each producer or chef brings something unique, and all of it to a very high standard. I think it's amazing that the diversity of what's available all complement each other.
Do you have some favourite local food producers?
Yes, I regularly buy any of the amazing nut butters from Butterbelle based in Ironbridge, honey from Petton Preserves, wine from Paso Primero and I can highly recommend the award winning chocolates from Toot Sweets.
The pandemic saw a huge rise in home cooking; how has this been for your business?
We were very fortunate to be there to join in with the cooking and baking excitement! At one point there was a shortage of flour but it was just then that we were doing an apron giveaway with Shropshire producers Flower & White and their incredibly successful packet baking mixes. Also, if people weren't ordering aprons for themselves, they were being bought as presents for all the keen newby chefs out there!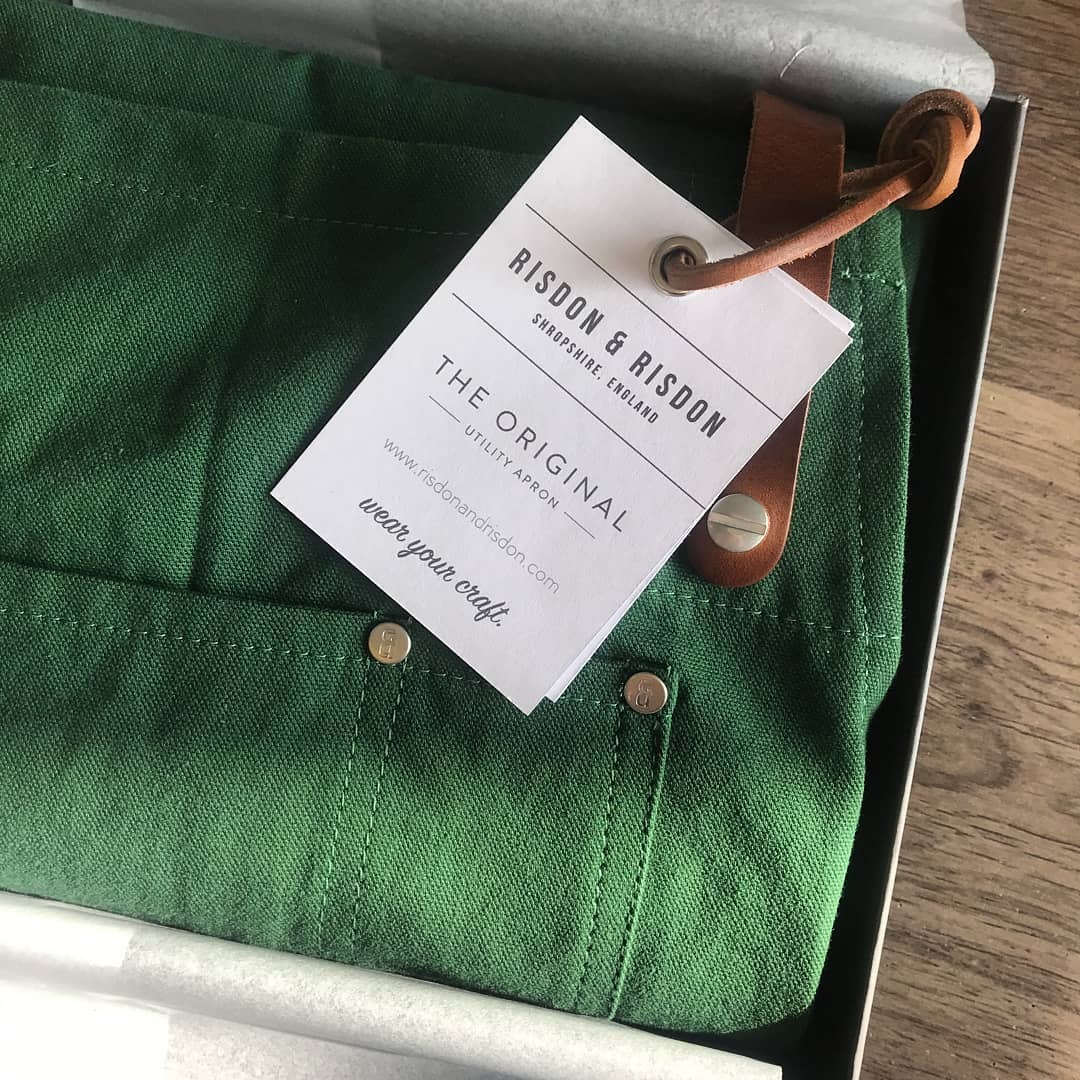 You have supported Ludlow Food Festival for a few years now; what do you think makes the Food Festival so special?
There are many reasons why Ludlow Food Festival is so special to us. The festival is very encouraging and inclusive, it supports a wide variety of high quality food and drink producers with lots of interesting guest chefs and demonstrations. The festival setting within Ludlow Castle gives it a great atmosphere and adds a wonderful edge to things going at the Fire Kitchen Stage.
Find out more about Risdon & Risdon at https://risdonandrisdon.co.uk/
Connect with them on Facebook https://www.facebook.com/risdonandrisdon
Instagram & Twitter @risdonandrisdon.
Keywords: