Meet the Producer: Sytch Farm Studios
Sytch Farm Studios make handcrafted products for the home -hand thrown tableware and wooden products all products made with love and care in their Shropshire home. Festival faves, Gill and Jon, return this year with a very special limited edition product to celebrate our 25th birthday. We spoke to them to find out more.
Name: Gill and Jon Thompson
Occupation: Carpenter and knife maker - Jon - Potter and Sculptor Gill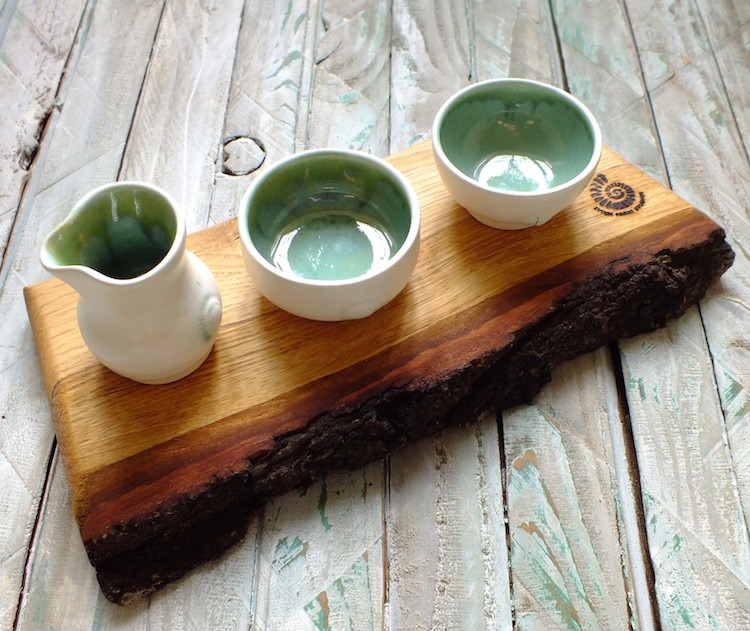 Sytch Farm Studios is a firm favourite with chefs and restaurants - who have you particularly enjoyed working with since we last spoke to you? Since the last show we have worked with several chefs and restaurants, a chosen few would be James Whetlor from Cabrito Goat whom we meet at the Ludlow Food Festival last year and have been working together ever since. I didn't know it when we first met but our pottery appears in his book 'Goat', which was recently awarded a James Beard award - that's quite an achievement. I've now read the book and its fab and I regularly purchase his meat - Goat Shanks are amazing!
Also Tom Brown from Cornerstone - London. I have huge admiration for the quality of Tom's food and also his ambition to run his own restaurant. We ate there late last year and it was definitely worth the trip.
And as regularly as we can we eat at The Coach House Norbury. Chef Harry Bullock never lets you down - the quality of his food is superb! Harry is slowly building up a huge Sytch Farm collection and has a really clear vision on how he wants his food to look.
This year is our 25th Anniversary. How will you be celebrating with us? We have been working hard to bring our broadest range of products to the show - so folks can grab some real one off pieces - and of course we'll be taking part in the Feast in the Castle - really looking forward to it!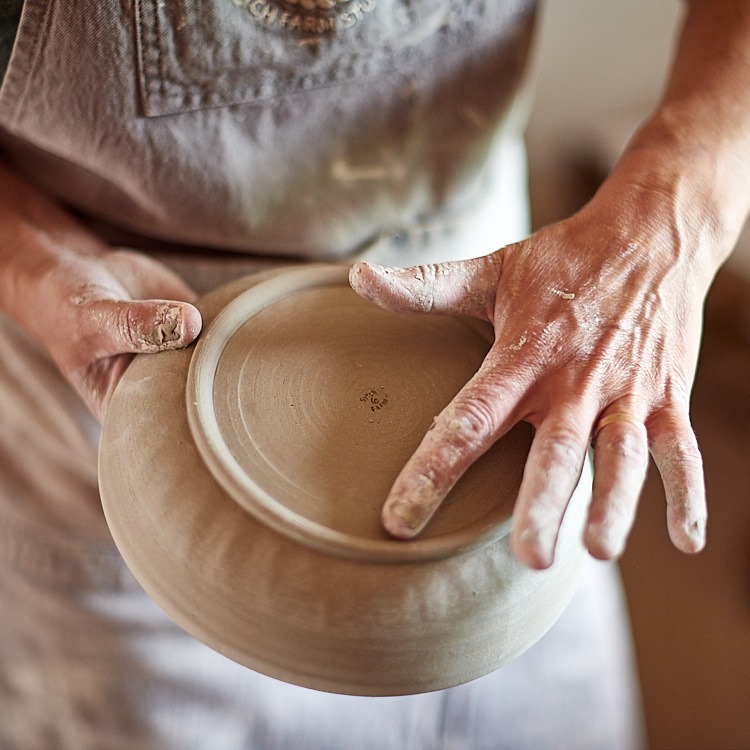 What can you tell us about your approach to artisan making - what makes Sytch Farm Studios special? I'm flattered that you call us special!
Thank you! Jon and myself make products that we believe people will get enjoyment from.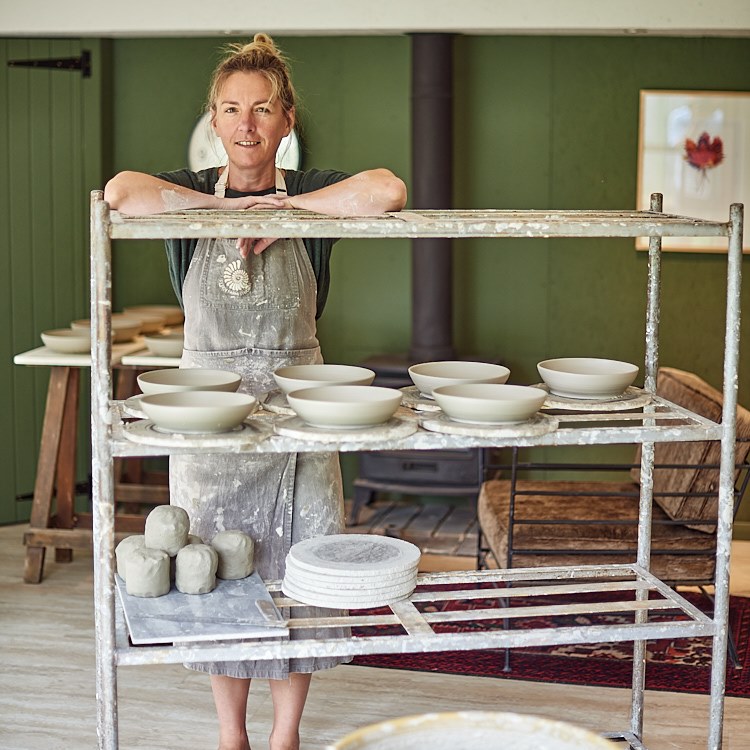 We have also created pieces because we wanted them in our own kitchen. If anyone follows us on social media they'll know Jon made a beautiful table for our kitchen - so beautiful I didn't want to use the candlesticks I had in a traditional thin holder - I was worried about wax on the surface so I made some candle holders that will catch any wax. The first pieces were for us but they are proving to be a popular purchase.
They lead me on to think about scented candles and tea lights and explore the idea of a Hurricane Lamp. Both of these products will be for sale at Ludlow for the first time - a few of each.
So to answer your question - for us there's a freedom to making pieces that we both enjoy - exploring ideas and concepts within the materials we use.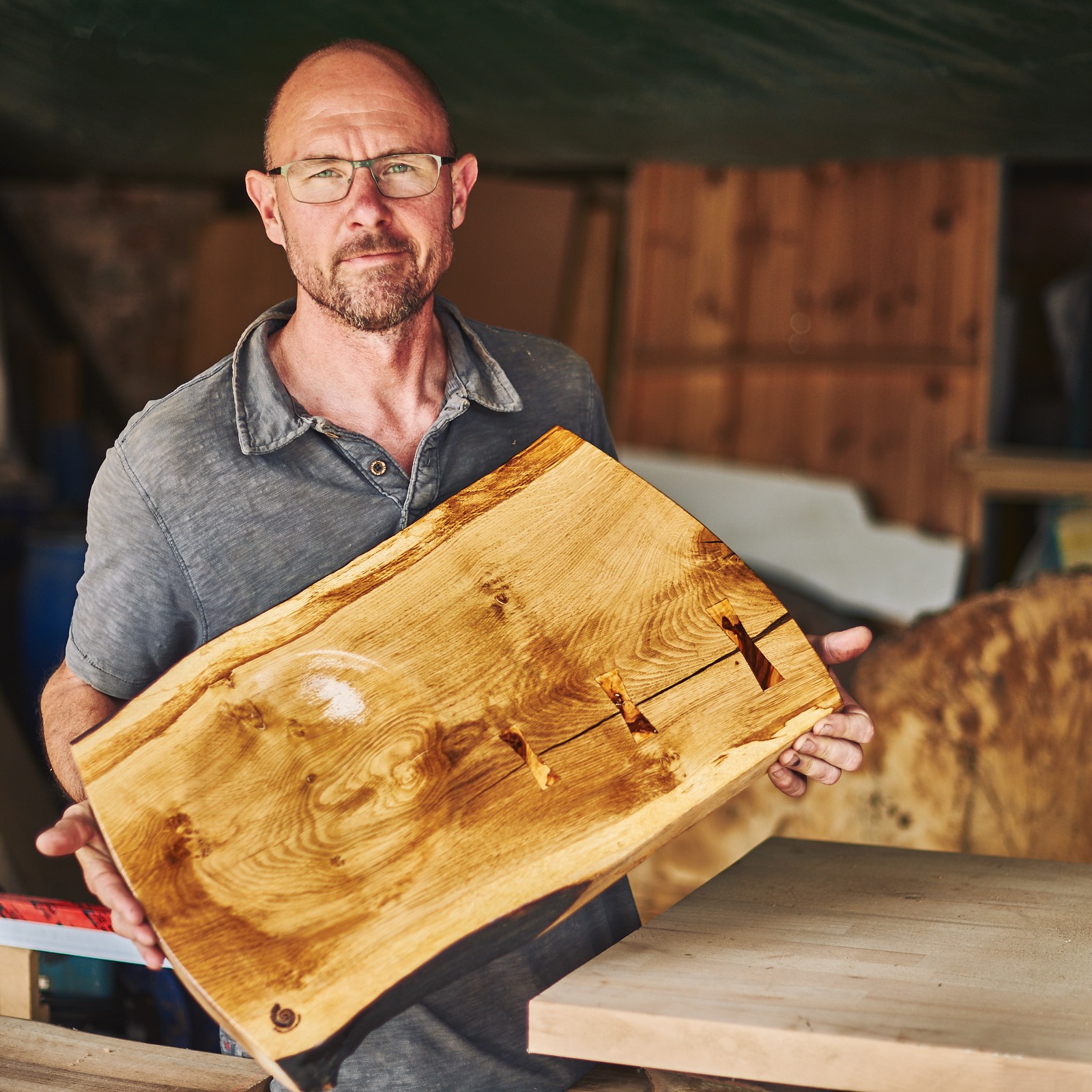 What can people expect when they find you at the Ludlow Food Festival? A colourful stand with a wide range of products - everything on the stand has been made by us - useful - practical and hopefully people will think they are beautiful too!
Both of us are working the Festival so you should find us there too!
What are you looking forward to about Ludlow Food Festival? Customers old and new of course! All the stall holders - family and friends - this show never feels like work! And shopping myself - I love the range you can buy here. If i can sneak off there's a few chefs I'm looking forward to too.
Do you have a favourite place to eat or drink in Ludlow? CSons is consistently amazing - and Chang Thai Bar and restaurant - also the tea truck at the market - proper builders tea!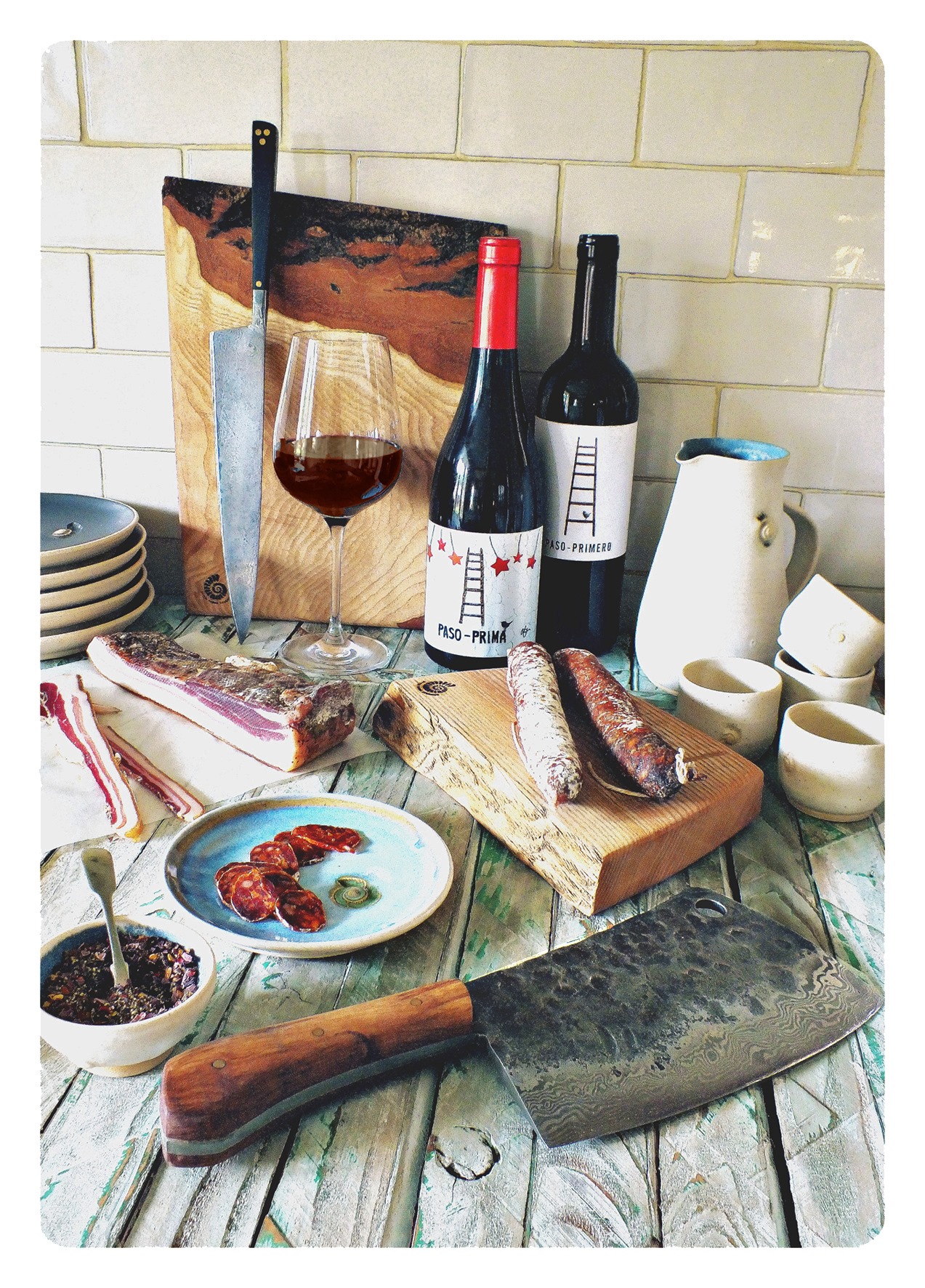 All photography by The Artisan Storyteller
Your social shares -
Website: www://sytchfarmstudios.co.uk
Facebook: Sytch Farm Studios
Instagram: Sytchfarmstudio
Keywords: