Chef Spotlight: Suree Coates
Chef Spotlight: Suree Coates
Wots Cooking Stage | Friday 8th September, 12.30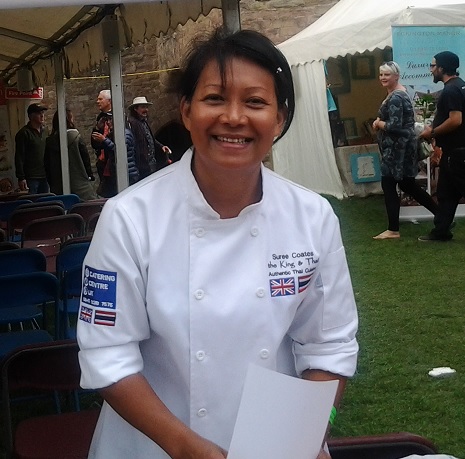 Suree is the award winning Chef Patron of the much acclaimed 'King and Thai' at Broseley near historic Ironbridge in Shropshire, which she runs with her partner Simon Turner.
Suree has a real passion for food which has seen her awarded 'Thai Curry Chef' of the Year 2011/12 and 'South Asia Chef of The Year' 2013/14 and in the same year she also published her first ever cook book 'Cook Thai with Suree.' In 2016, the readers of 'What's On Shropshire' awarded Suree and the team their 'Best Shropshire Restaurant,' and 'The Royal Thai Court' in Thailand gave their seal of approval, acknowledging King and Thai, as one of an elite group of Thai restaurants overseas serving authentic Thai food.
Growing up in Thailand before moving to England over 25 years ago, Suree's earliest cookery memory is at 5 years old cooking with her Grandmother who was the one who taught her the importance of good quality raw produce, and that fresh cooked food is always the best.
As a small child in Thailand it would have been Surees's job to both set the fire (with everything cooked over charcoal) and to make the curry paste and it's after many hours of pounding away at a pestle and mortar that taught her the importance of a good quality food processor!
In Thailand food is a big deal, a real family affair with everyone getting involved so for instance, Suree's father would bring fresh fish from the river and pick herbs and spices growing wild. Vegetables were always available and locally grown and this is how Thai food should be, and it's what they strive for at 'The King and Thai.'
Look out for Suree's recipe in the book 'Made in Shropshire.'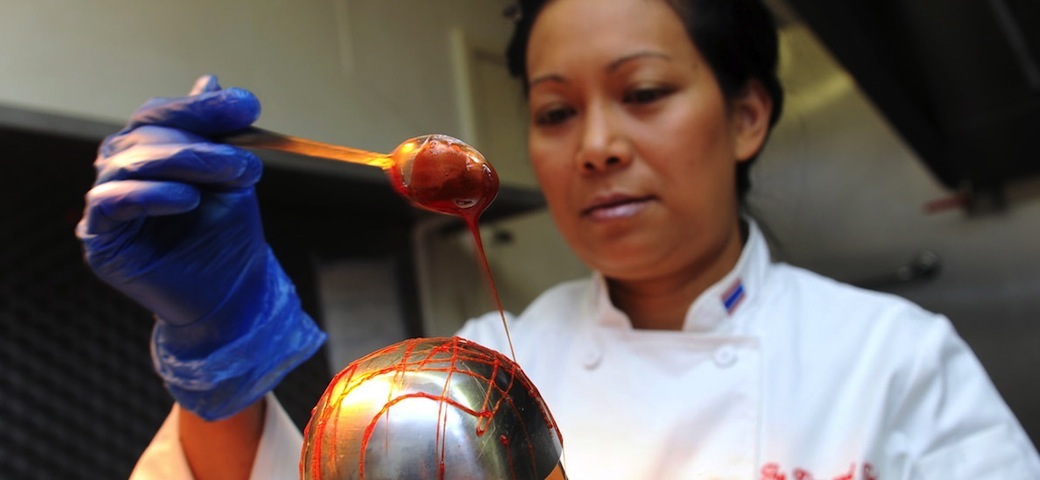 Keywords: Suree Coates, Chef Spotlight, Wots Cooking, Ludlow Food Festival