Discover Silver Bursary Winner: Send Cake
Discover Silver Bursary Winner, Send Cake...

Name: Martha Williams
Occupation: Head Baker Happiness Maker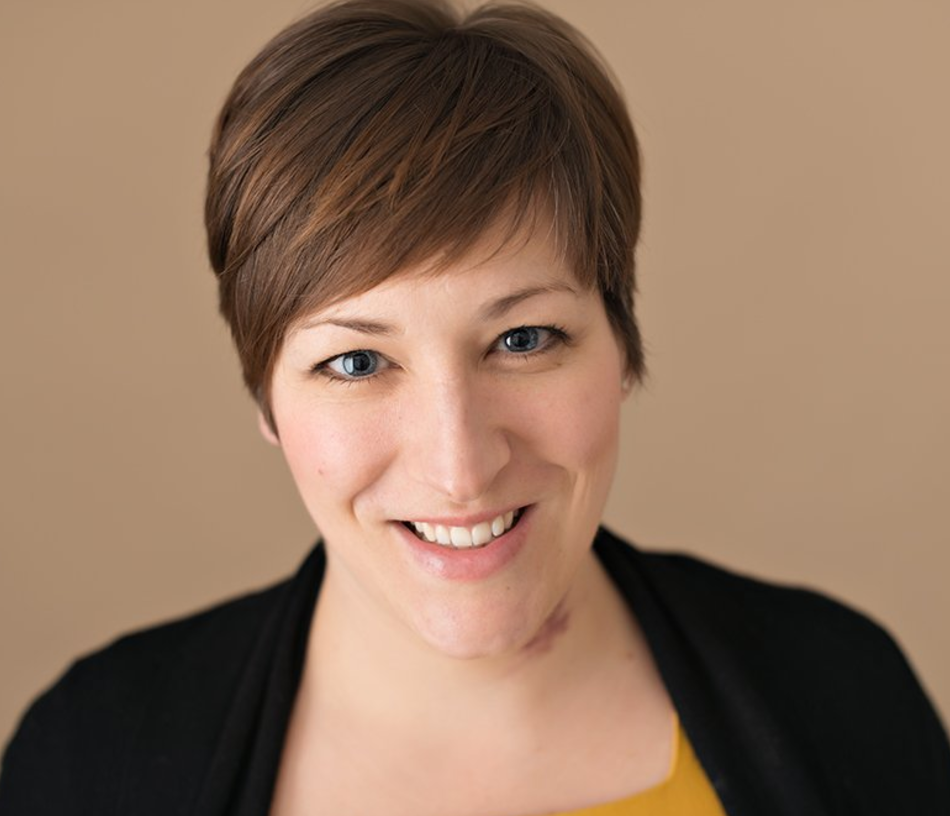 In three words describe Send Cake:
Unforgettable baking, delivered.
Tell us what readers can expect when they find you at the Ludlow Food Festival?
A select range of Send Cake!'s signature bakes, which have all been freshly baked solely by me in my little Herefordshire kitchen. In addition to my original trio of the best tasting brownies, rocky road that will leave you well and truly hooked and flapjack worth shaking your stick at, I'll also be introducing some brand new bakes, officially launching them at the festival.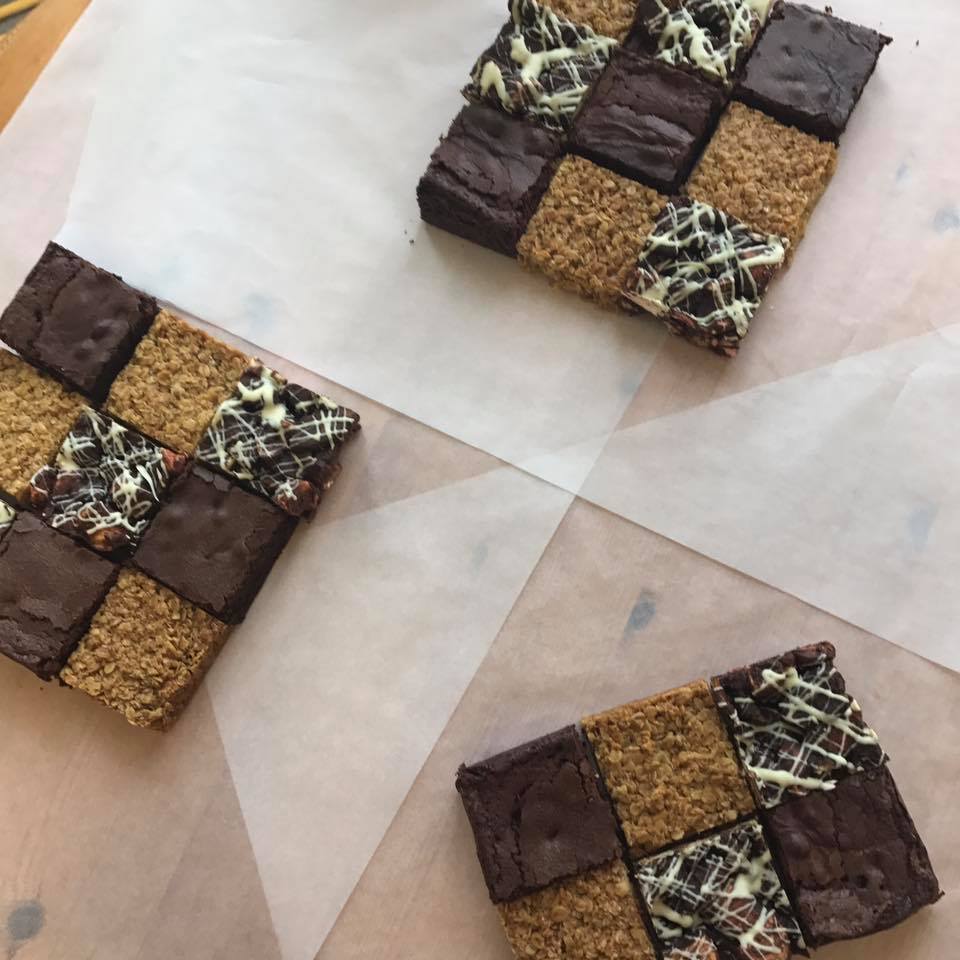 Congratulations on winning the Ludlow Food Festival SILVER Bursary. What does it mean to be have been awarded Silver this year?
I'm over the moon to have been awarded Silver this year. I rebranded my business earlier this year, trading as Send Cake! for less than 6 months, so to be recognised by the Food Festival as a credible business deserving of the support to access all the benefits of trading at such a prestigious event is a huge honour. Not to mention the great big boost of confidence it's given me! Of course I believe in the strengths and potential of my business, but to have others recognise that too is a truly wonderful feeling - it makes the sleepless nights worthwhile!
What is our best-selling product? Why do you think this is?
Ooh that's a tricky one...I have a few customers who practically bulk buy my brownies, stating they're the best they've ever had!! But of the ones I can convince to try my Rocky Road, they usually turn into devoted converts!! Having said all of that, I think my newest creation - Ginger & Honeycomb Crunch - knocks everything right out of the park!! I think my customers appreciate my commitment to guaranteeing freshly baked treats every time they order - I always bake everything to order and only bake in small batches to guarantee that unbeatable 'baked from home' taste. A customer who recently received one of my gift boxes in the post said that she couldn't believe the brownies hadn't been baked that very day as they were so moist and fresh tasting. The overall customer experience is really important to me.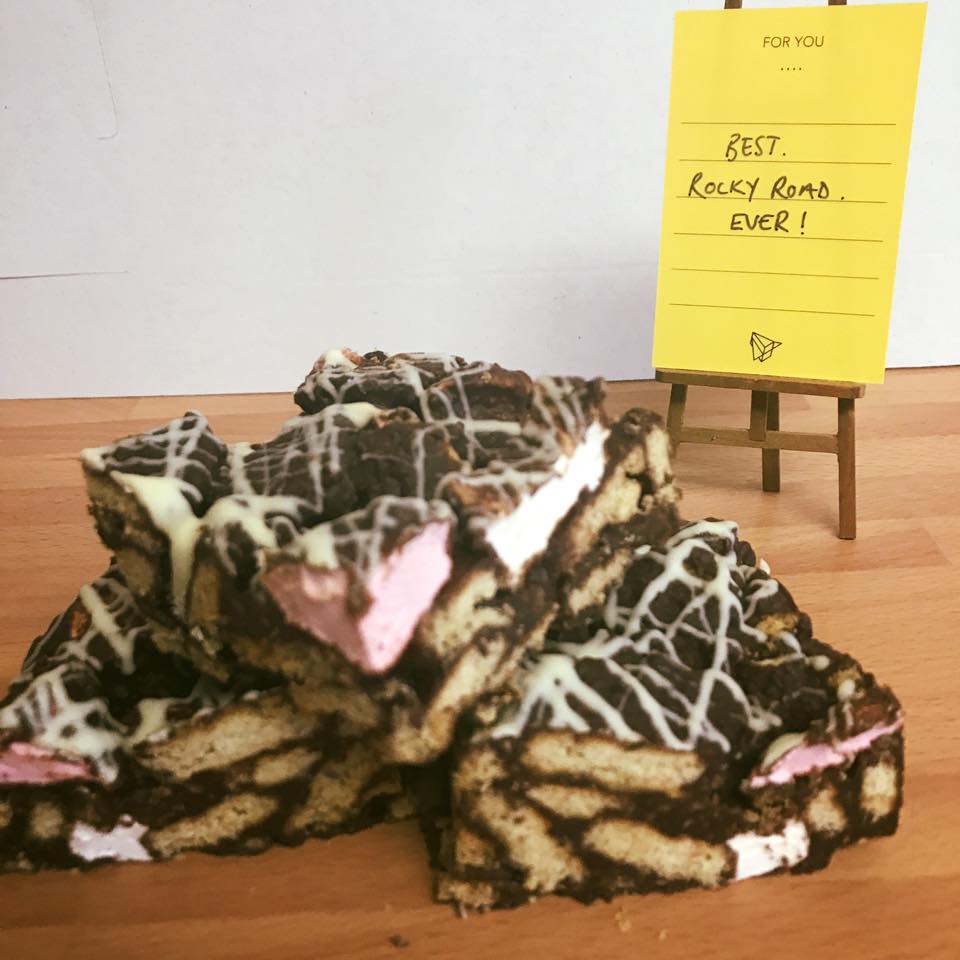 With all that has been achieved in your business so far, what are you most proud of?
I've been really lucky in that my business peers in and around Hereford have supported me greatly through my rebrand - they have become loyal customers and help me to promote my business. So much so in fact that I've received two nominations for the Herefordshire Business Awards coming up this September! But in all honesty, my heart bursts with pride every time a customer receives one of my gift boxes in the post for the simple fact that I know it has brought a moment of happiness to their day. I'm definitely most proud of being Head Baker Happiness Maker.
What are you looking forward to most about the Ludlow Food Festival?
I can't wait to share my bakes with people who won't have heard about Send Cake! before. I'm on a mission to bring quality baking into homes and businesses not just locally but across the whole of the UK through my mail order service, and hopefully this will provide the perfect opportunity to do just that!
www.facebook.com/sendcakeHQ
@sendcakehq (Twitter, Facebook and Instagram)
Keywords: Bursary, Send Cake, Ludlow Food Festival