Five Minutes With Richard Buckley
Five Minutes with Richard Buckley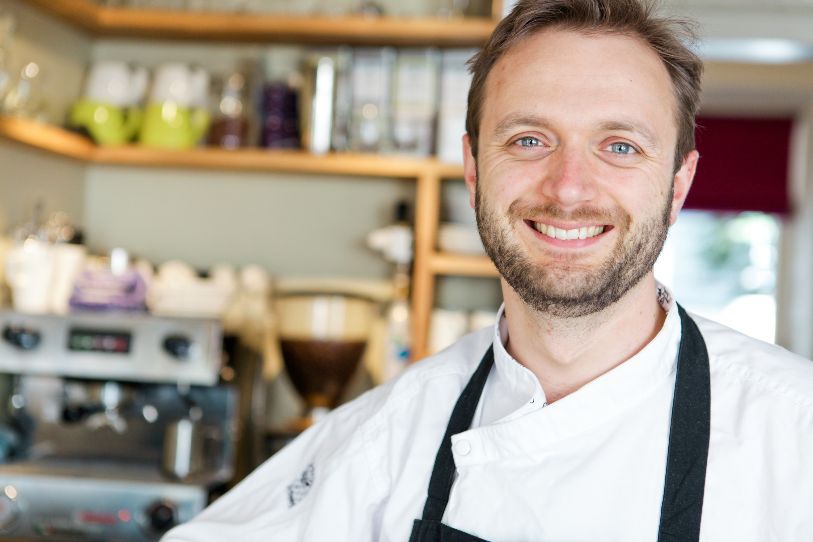 Tell us about your earliest food memory?
My mum buying a microwave and cooking an apple cake in it. The 80's were a wonderful time for terrible cooking.
What's your ultimate meal and who would prepare it?
My ultimate meal? I think, like a lot of chefs I like very simple food. I would love to have just an open fire at the farm and invite the chef from the smoke house in Ludlow to pick from the fields and cook on the fire, that man can really cook!
Your three favourite ingredients are?
Salt, Almonds, Olive Oil
Plant based is taking the world by storm – how do you define this movement?
It is a beast with many heads. Many people eat plants for health, some for animal rights and some for environmental reasons. I think plant based is just that, a diet based on plants, it just happens to be good for you, good for others (especially the animals) and good for the planet, it is also, if done well, properly delicious.
How do you see our relationship with food production changing in the next five year?
I think we need to start consuming much less and valuing it much more. Sadly a lot of the plant based boom has focused on processed industrial meat substitutes, eating this way is good for no one. As I often joke the supermarket has had a vegan isle for years – It's called the fruit and veg section. It would be great to see people eating organic vegetables prepared simply and wasting very little.
What are you most looking forward to at Ludlow Food Festival?
For me Ludlow is at the centre of the foodie universe so I'm really excited to get out amongst the stalls and see what great products I can find.
Tell us one thing you love about Ludlow (doesn't need to be festival related).
It's a town that really values proper food and there aren't many of them around. Every time I come I leave feeling inspired to try even harder to do things right.
Keywords: