Discover Old Granary Pierogi
Discover Old Granary Pierogi at this year's Ludlow Food Festival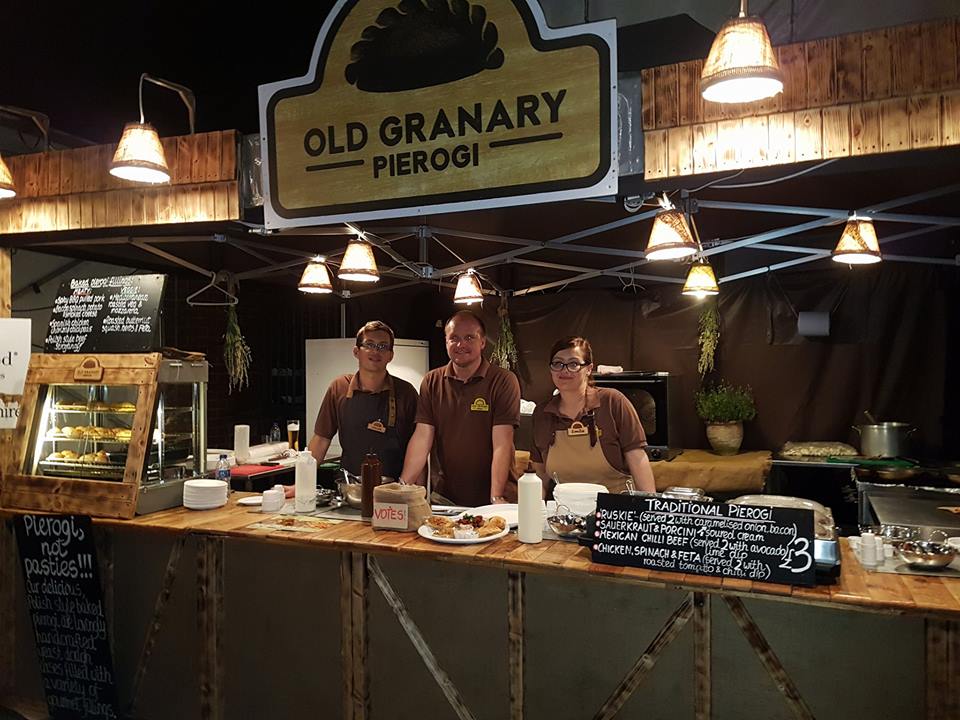 Name:
Emilia Koziol-Wisniewski, Jacek Koziol
In three words describe Old Granary Pierogi:
Unique, handmade, quality.
Tell us what readers can expect when they find you at the Ludlow Food Festival?
They can expect a rustic looking stand with friendly people at the front, serving fantastic baked pierogi. Pierogi are handcrafted yeast dough bakes with various meaty & vegetarian fillings (which are also gluten free). We will also be serving the most traditional Polish boiled & pan-fried pierogi (dumplings), which are probably the most famous Polish food in the world (they love them in the USA and Canada!).
Most importantly, they can expect real honest food that has been cooked by ourselves from scratch, using some great Herefordshire produce (Herefordshire beefsteak, free range pork, Oliver's cider) and our family's recipes with a modern twist.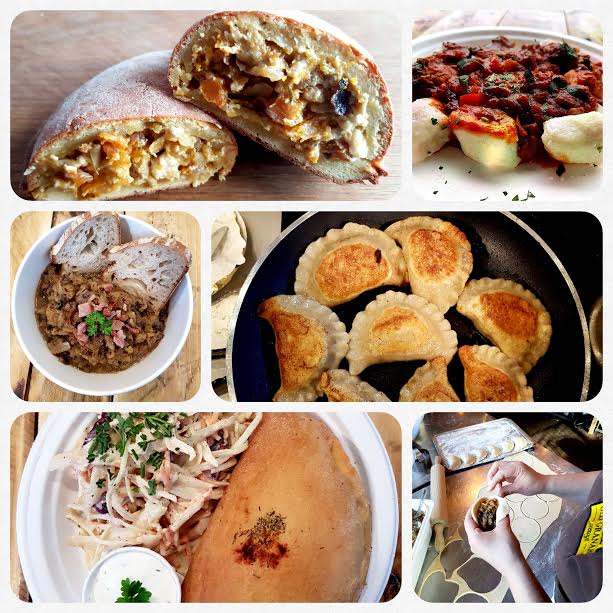 How did Old Granary Pierogi start?
We started by accident really. When I was running the Polish Saturday School in Hereford, I got approached by the Friends of Castle Green Society, who wanted the school to take part in their Christmas Fayre. As a part of the fair, they were also looking for a Polish food producer who could join in. Jacek suggested that we should use this opportunity and showcase the food we make at home, the food we love and the recipes we cherish. We decided to go for it and bought from our wages an oven and hired a hot cabinet for the fair. To our surprise the customers really liked our baked pierogi and gave us overwhelmingly good feedback, so we felt that it is something we should pursue.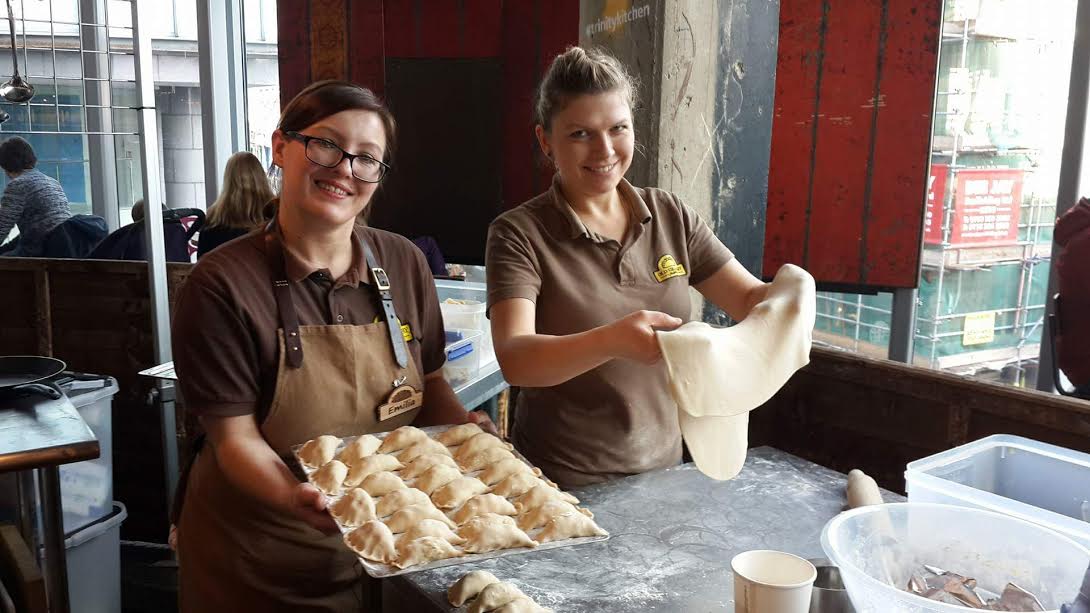 What is special about Old Granary Pierogi?
Definitely our baked pierogi are special and totally unique. We're the only professional baked pierogi makers in the UK. We are also special becauase we predominantly sell our food as street food (considered often a 'fast food) and we're formally linked to the Slow Food UK, making our food in a proper 'slow' way by making everything by hand and through laborious and lengthy processes. We're diverse and our food is liked and appreciated at many different events and by totally different customers. For example, from British Street Food Awards (Central Heats), where our main customer were young people between 18-30 years old we go to RHS Flower Shows with a much older customers or to Hay Festival to look after all the hungry literati.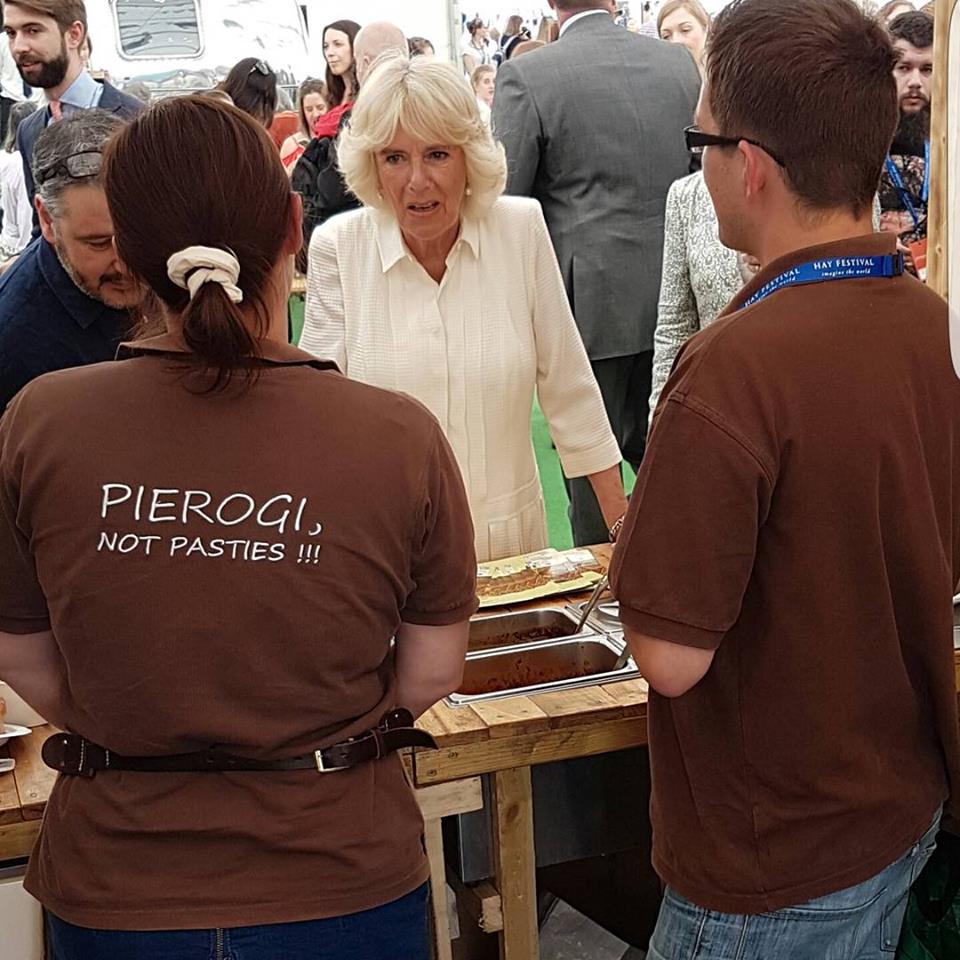 With all that has been achieved in your business so far, what are you most proud of?
We are very proud that 3 years ago we even didn't have the vocabulary or funds to buy the equipment or to apply for a stand (we didn't know the words for 'street food', 'hot cabinet' or 'dough') and we now run a business that goes from strength to strength, that gives us lots of pleasure and excitement and most importantly that we have a very loyal and ever growing group of customers, who like our food and who share our passion for an artisan food.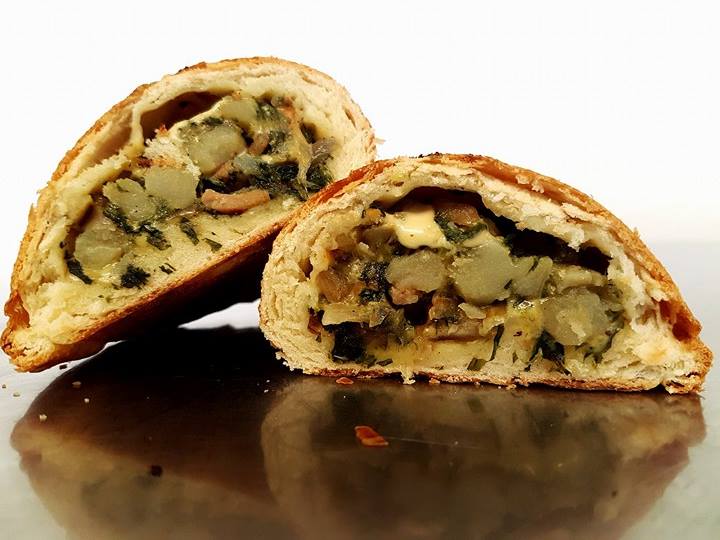 What are you looking forward to most about the Ludlow Food Festival?
To see again our 'regular' customers, to soak up its fantastic atmosphere, to finding something new and exciting to eat and drink and to a weekend designated to our biggest love and passion – excellent food.
Quick Fire Get To Know You Questions:
Favourite Colour? Brown and green
Favourite Food? Curry (Thai and Indian) and pierogi, of course!
Favourite tipple? Rhubarb gin, perry, red wine, lager
Favourite Restaurant? Cellar Door in Hereford
Favourite place to visit the Marches? Shropshire Hills, Black Mountains, Forest of Dean.
Keywords: Old Granary Pierogi, Ludlow Food Festival