Nothing says British summertime like a pint of cider
Nothing says British summertime like a pint of cider. We are transported to hazy days, golden sunshine and green orchards. We're lucky to have local cider producers Oldfields Cider located near Tenbury Wells, who even use the motto 'Crafted by Good Local Folk'…
Tell us a little more about the heritage of Oldfields Cider and how the family began making it?
Oldfields Cider is produced locally on our family-run farm in the Teme Valley, Worcestershire. At Oldfields we are devoted to crafting fine, quality cider made using 100% freshly pressed apples. This means all our ciders are concentrate free and so crammed full of natural flavour! We are a traditional Teme Valley farm with a mix of enterprises; keeping sheep and cattle since 1960, harvesting hops from 1979 to 2018 and cßommercially growing cider apples since 2000. That Teme Valley mindset of diversifying helped us become a successful mixed farm and it's why we were so interested in 2013 when Hobsons Brewery decided they wanted to diversify too; they wanted to make a quality, local cider from the finest ingredients, so we joined forces. Because if there's one thing we've been doing at Oldfields for even longer than keeping sheep, it's making cider (albeit previously in whiskey barrels in our back-yard cellar for our own consumption - and parties with our friends and neighbours)!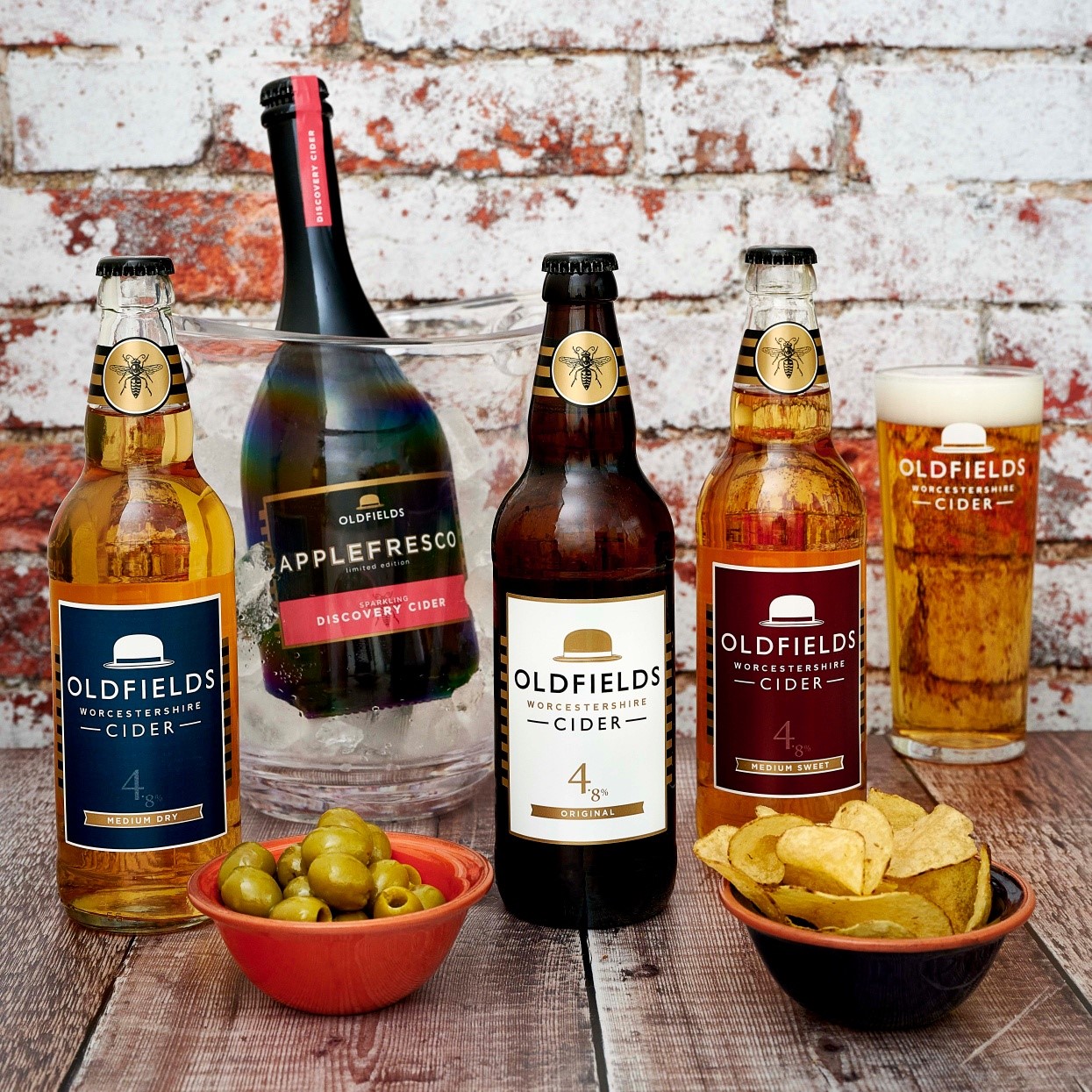 Which is your most popular cider?
Our most popular cider is Oldfields Original, probably because it's available in keg as well as bottle! Oldfields Original is made with a trusty blend of Dabinett, Harry Masters Jersey and Yarlington Mill apples, which give this truly craft cider plenty of fresh apple flavour and a crisp finish. Look out for it on tap and in bottle at Ludlow Food Festival this year!
What is your favourite part of the cider making process?
Harvesting time is always a pleasure and never knowing quite what you're going to get from each year's crop with different climatic conditions. Sampling the cider at the end of the production run is pretty good too!
Do you have any tips for anyone who would like to have a go at making their own cider at home
The two most important things are to
Keep your equipment clean, and
To use a good blend of the best bittersweet cider apples
What exciting plans do you have on the horizon for cider drinkers look forward to?
We are always looking for ways to further develop our cider range and have numerous Demi-Johns lining our back shed with samples from different apple and pear varieties. Currently we have a few which we are rather excited about.
What do you enjoy about being part of the Ludlow Food Festival?
The sense of community and local producers is great to see and be a part of at Ludlow Food Festival. It's a great opportunity to talk with other local producers and collaborate ideas! We also love the general diversity of things going on. With the huge range of stalls and activities such as live cooking demonstrations, we always enjoy having a walk around the festival ourselves when we get the chance!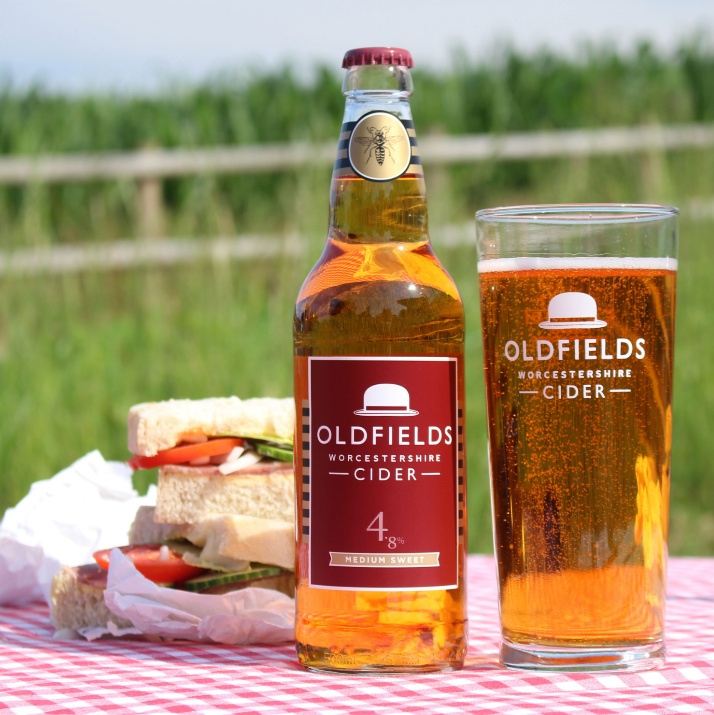 We're looking forward to seeing Oldfields Cider at the Ludlow Food Festival on 10th – 12th September. You can visit their website https://www.oldfieldscider.co.uk/ or follow them on social media:
Facebook @oldfieldscidershop
Instagram @oldfieldscider
Twitter@oldfieldscider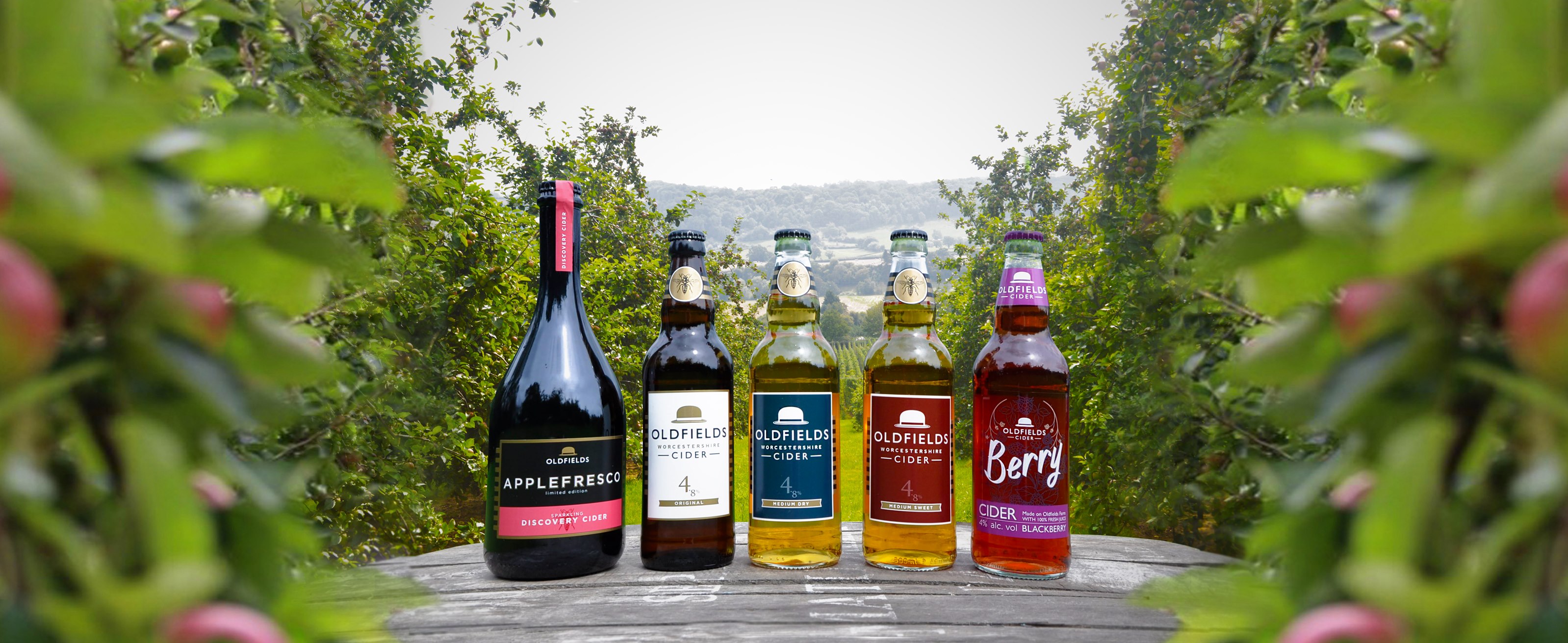 Keywords: