Deliciously, Moorish Nibbles: Discover Oak Apple Cheese Nibbles
Interview with OAK APPLE CATERING –
Producer of Oak Apple Cheese Nibbles

Name: Edward Potter
Occupation: Director
In three words describe OAK APPLE CHESSE NIBBLES:
Deliciously, Moreish, Nibbles.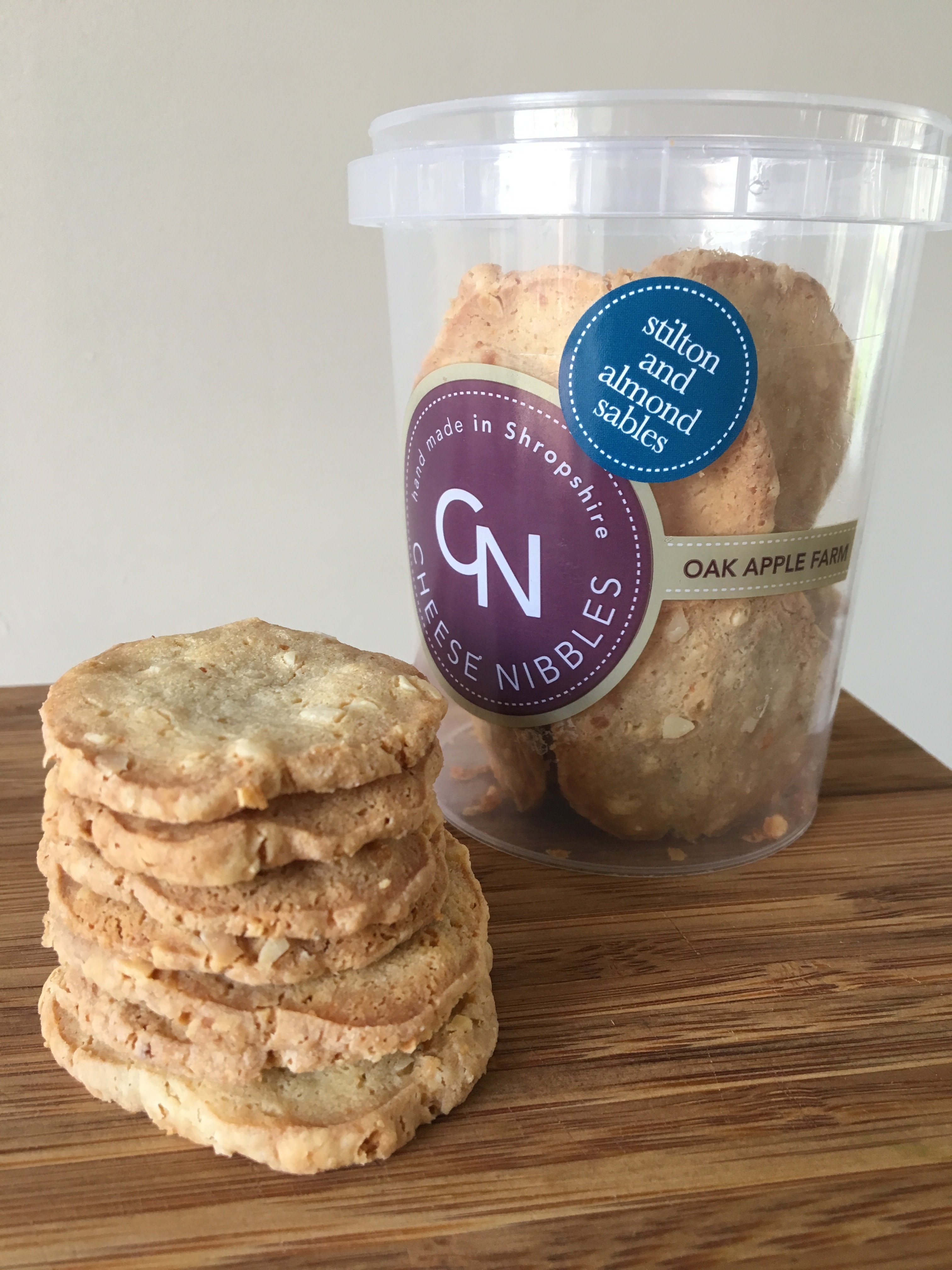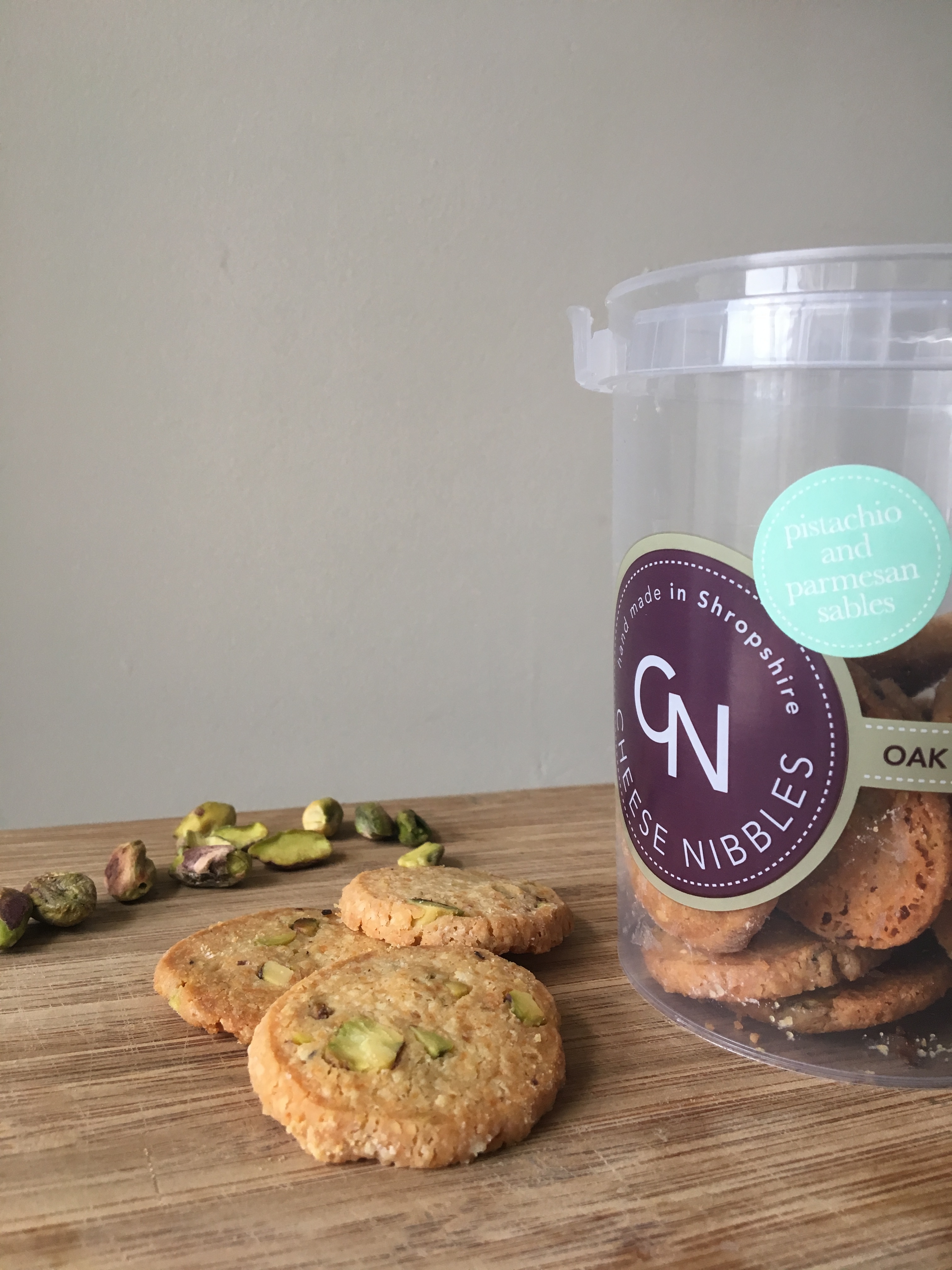 Tell us what readers can expect when they find you at the Ludlow Food & Spring Festival?
A selection of five handcrafted, moreish, artisan cheese biscuits:
Anchovy Amulets, Gruyere Amulets, Pecorino Shortbreads, Pistachio Parmesan Sables & Stilton & Almond Sables.
How did OAK APPLE CHEESE NIBBLES start?
Our Cheese Nibble production started by accident. Producing them for a client who was requiring something a bit different to add to their cheese board. They are handcrafted using the finest ingredients for a delicious melt in the mouth experience.
What is special about OAK APPLE CHEESE NIBBLES?
Whether it be a simple pleasure, an accompaniment to a cheese board, or the basis to a garnished canape at a dinner party Oak Apple's Cheese nibbles are simply essential.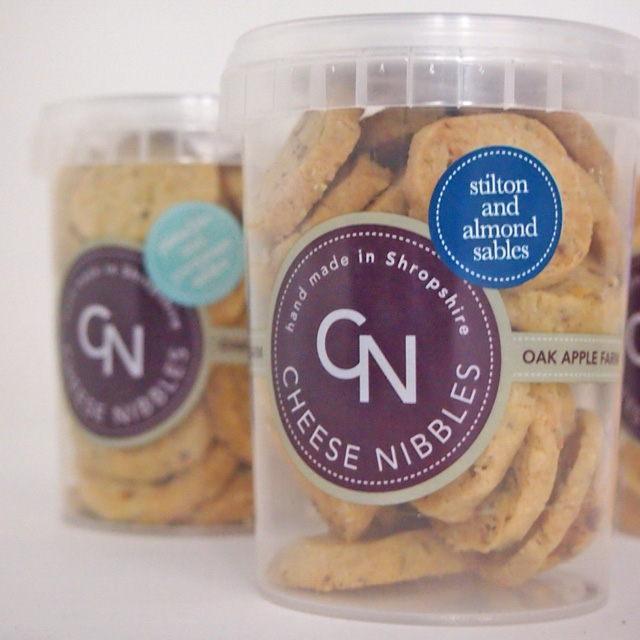 What is our best-selling product? Why do you think this is?
Stilton and Almond are our best sellers. They have a strong flavoursome taste and simply just melts on the tongue.
With all that has been achieved in your business so far, what are you most proud of?
We are presently producing on average 500 plus pots per week. Supplying our local Shropshire Farm Shops and Deli's and now shipping them all over the country to other such establishments.
What are you looking forward to most about the Ludlow Food & Spring Festival?
Meeting new customers and potential new stockist's as well as meeting up with other passionate foodies.
Quick Fire Get Too Know You Questions:
Favourite Colour? Blue
Favourite Food? Cheese
Favourite tipple? Port
Favourite Restaurant? Good Food Country Pub
Favourite place to visit the Marches? Church Stretton
Keywords: Oak Apple Catering, Oak Apple Cheese Nibbles, Blog, Ludlow Spring Festival