Meet the Producer: Netherton Foundry
Netherton Foundry is a family owned business located in South Shropshire. Their company objective is to design and build quality products made from materials sourced in Shropshire and its neighbouring counties. They are committed to reducing their impact on this fragile planet by building products that will last, from materials they trust. We caught up with Sue as the Netherton team prepare for a busy Festival weekend.
(Photo courtesy of Matt Austin taken at the River Cottage Food Fair 2018 )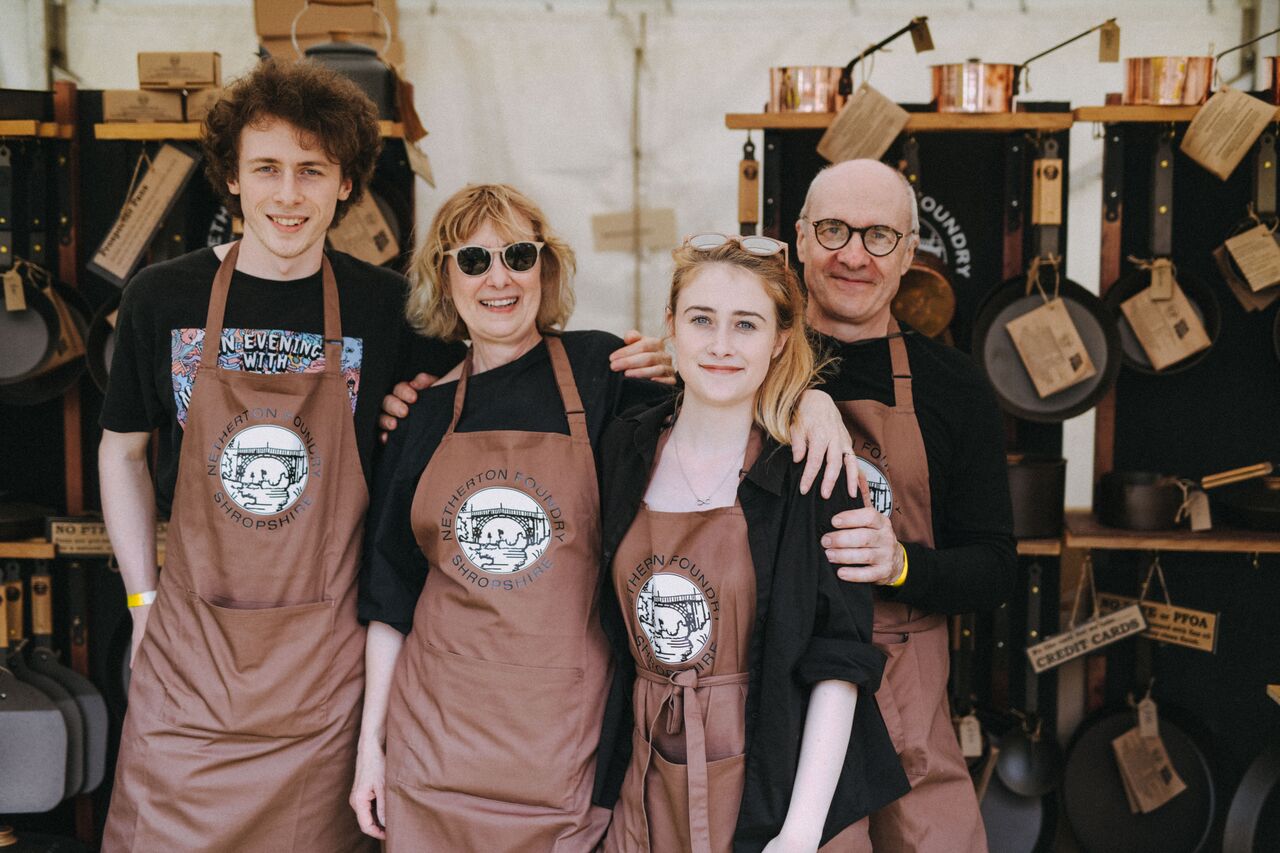 Name: Sue Currie
Occupation: The talkative one at Netherton Foundry
Can you share with us how Netherton Foundry began? Netherton Foundry began as our response to the increasingly throwaway nature of kitchenware; the short lived fashion and built in obsolescence of products shipped half way round the world only to end up in landfill.
We wanted to make products that would last, from materials we could trust and work with suppliers and customer with whom we could build relationships beyond an invoice!
You are a firm favourite with chefs all over the UK. What has been your most exciting collaboration this year? They are all exciting and we are indebted to all the chefs and foodwriters who use our cookware. But two things stand out so far this year.
Firstly, Diana Henry's new book From the Oven to the Table is published this month and one of our prospector pans has pride of place on the front cover.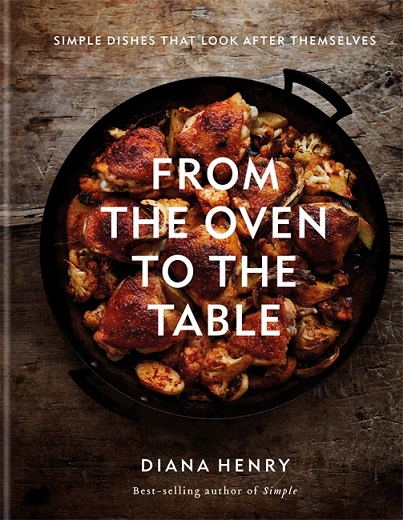 And secondly, we did a special commission for James Whetlor of Cabrito Meat and chef Shanti Bhushan of Brigadiers restaurant in London for the Meatopia festival in London. The "Cabrito Cauldron" was made to cook Bhuna goat chops over a fire pit.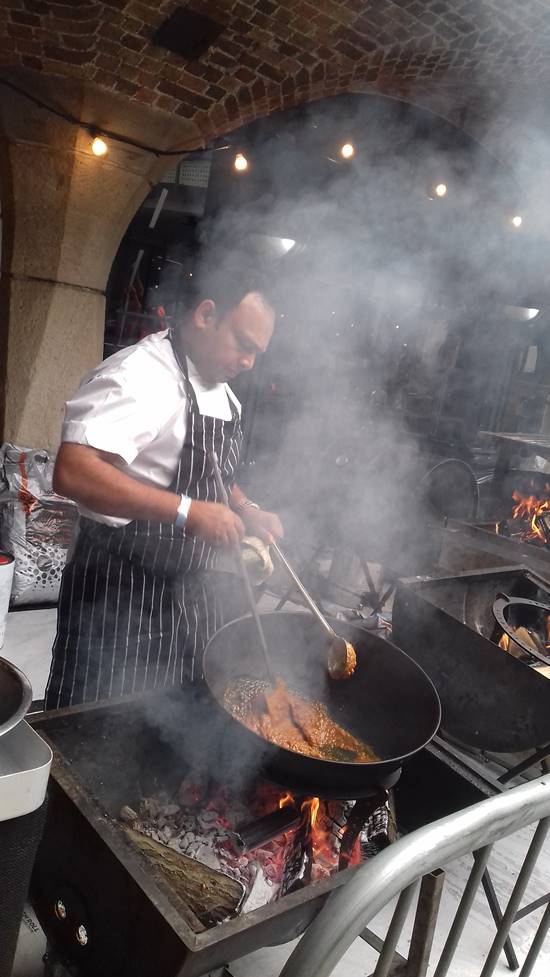 This year is our 25th Anniversary. How will you be celebrating with us? We have created some limited edition, 25th anniversary products, but you will have to wait until the festival opens!!
What can you tell us about your approach to making - what makes Netherton Foundry products so special? We are a family business, and that extends beyond kin. The whole team is party of the family and everyone shares in the pride and passion we have for what we do. We make our pans by hand, each one is unique and each one is made with a little bit of love and a lot of personality.
What can people expect when they find you at the Ludlow Food Festival? To see the full range on the stand, to be able to pick up and handle the pans, to talk to us about, well anything really, but more specifically about who we are and what we do!
What are you looking forward to about Ludlow Food Festival? Meeting old friends and making new ones.
Do you have a favourite recipe you could share with us?
Roasted Cauliflower Fritters
Nubbles of soft, spicy cauliflower, with a crispy batter coating, just lush!

1 cauliflower, broken into florets
1 tblsp rapeseed oil
2 tblsp natural yogurt
2 heaped tsp Mr Wolf Sweet Rabey James, or a spice blend of your choice.
100g self raising flour
Pre-heat the oven to 180ºC
Mix the oil, yogurt and spice mix together and coat the cauliflower florets generously.
Save any residue.
Toss the florets into a prospector pan or oven proof dish and roast in the oven for 30 minutes.
While they are cooking, add the flour to the left over spicy yogurt mix and whisk in enough water to create a batter the consistency of double cream.

Place a wok or large saucepan on the stove and add enough oil to deep fry the florets. Heat to around 180ºC or until a drop of the batter rises to the surface and turns golden brown in around 30 seconds.
Drop the roasted florets gently into the batter and then into the hot oil.
Cook until golden then carefully remove, drain on kitchen paper and serve immediately, with an extra dusting of seasoning if desired.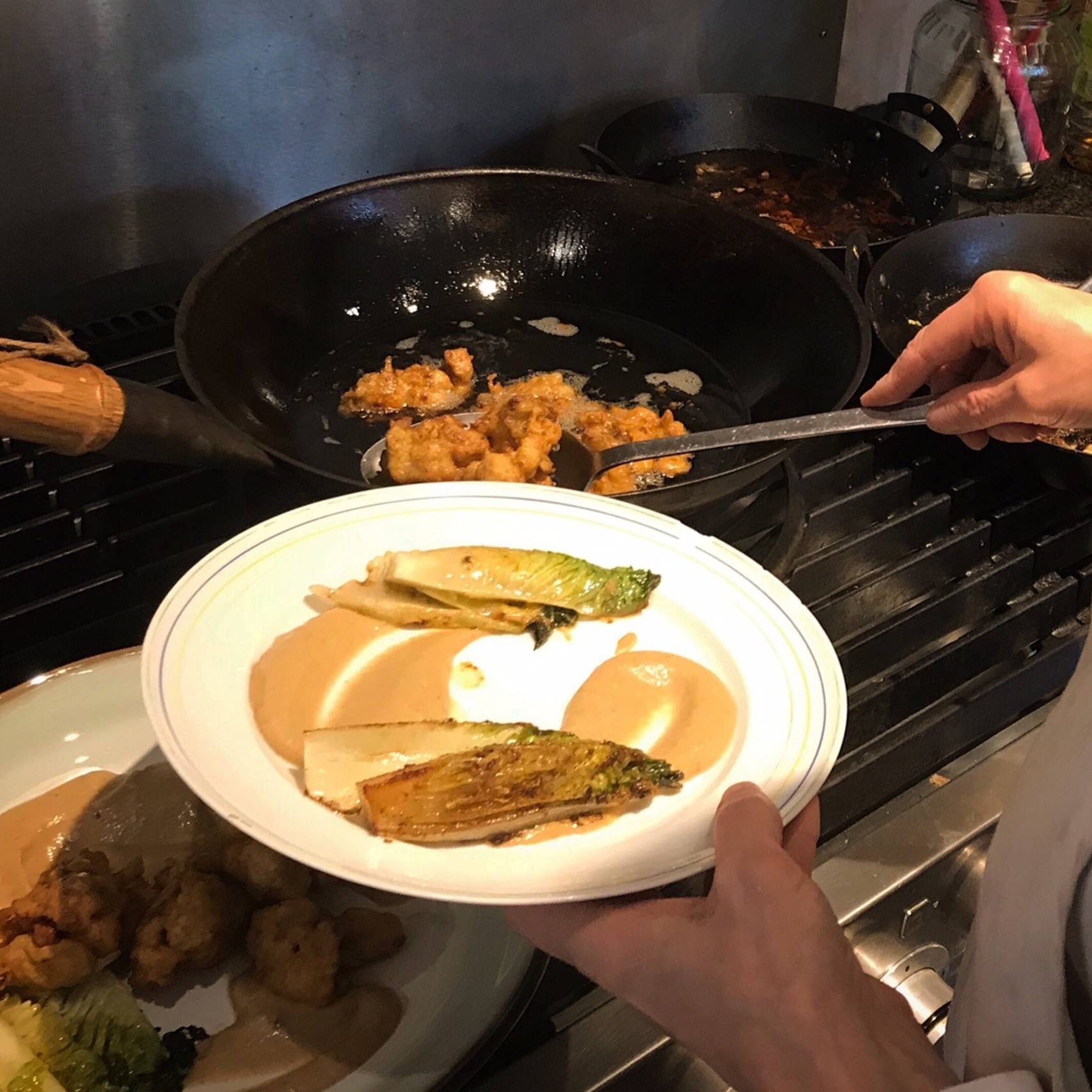 Keywords: