Ludlow Food Festival Meets Festival Sponsor, NETHERTON FOUNDRY.
Ludlow Food Festival Meets Festival Sponsor,
NETHERTON FOUNDRY.
Netherton Foundry is one of the most well-known and well respected brands in the UK. Leaders in their field, their range of handmade iron housewares has earnt them fans in all culinary quarters, with many celebrity chefs endorsing them. As well as being Festival sponsors, Netherton Foundry will be providing all the pans for the demo stages, so you will have plenty of opportunity to see their fantastic products in action if you have not done so before. I had the pleasure of talking to Netherton Foundry designer, Neil, in our Meet the Producer blog series.
Name:
Neil
Occupation:
Designer
In three words describe Netherton Foundry:
Iron housewares with provenance (YES, I KNOW IT'S 4!!)
How did Netherton Foundry start?
A discussion in the pub with my best friend.
Have you got a favourite Netherton Foundry product? Why?
The glamping pan, because I can take it everywhere.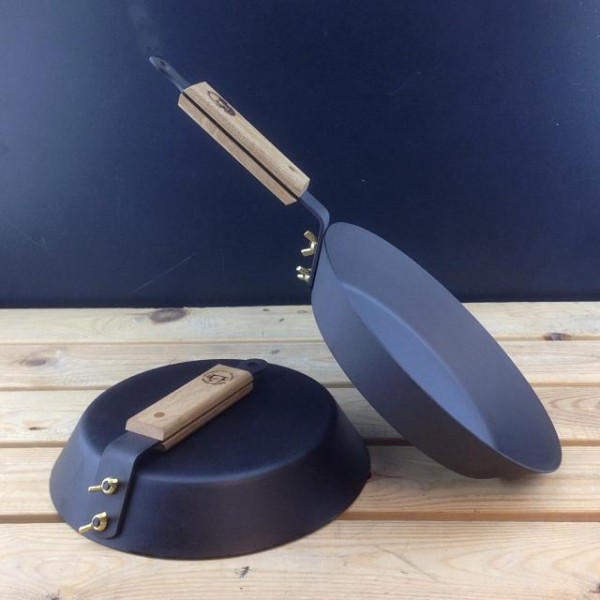 What is our best-selling product? Why do you think this is?
The slow cooker, because it's the ONLY one made in Britain, possibly even Europe and Nigella loves it.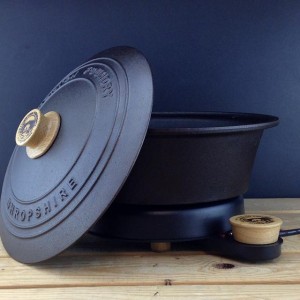 With all that has been achieved in your career so far, what are you most proud of?
My 2 children.
What are you looking forward to most about the Ludlow Food Festival?
Well Sue is most looking forward to meeting Kay Plunkett Hogge.
Quick Fire Get To Know You Questions:
Favourite Colour? Bright red
Favourite Food? Daal
Favourite tipple? Ludlow Ales
Favourite Restaurant? Momo No Ki, Shrewsbury
Hobby? Rock climbing
Favourite place to visit in Shropshire? Ippikins Rocks, Wenlock Edge
Visit http://www.netherton-foundry.co.uk to view all their wonderful products.
Interview by Louise Welsby
Buy-From Shropshire
http://www.buy-from.com/shropshire/
Keywords: Netherton Foundry, Meet the Producer, Shropshire, Ludlow Food Festival 2016