Marches Latte Art Throwdown
Marches Latte Art Throwdown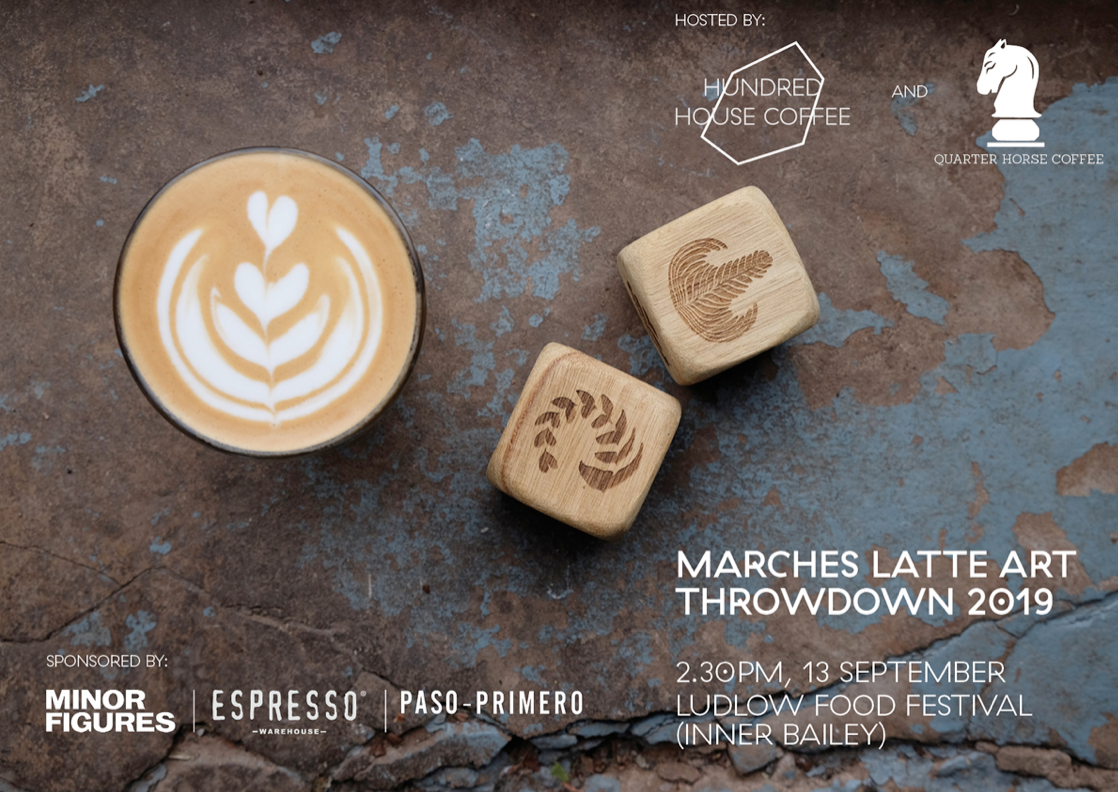 It's that time of year again! Hundred House Coffee are getting set for the 2nd edition of the Welsh Marches Latte Art Throwdown and we are calling all baristas along the Welsh Borders to SIGN UP and join the FUN.

They'll be beers, wine and other coffee peeps from the area (and you could be set to win some great prizes!) If you're keen, fill in the form and we will get back to you with confirmation of your place. Deadline for registering is noon, 12 September.

Held at the Ludlow Food Festival, 2.30pm Friday 13th September – this year they are collaborating with their friends at Quarterhorse Coffee on the event and we're excited to be working with our sponsors - milk by Minor Figures, prizes by Espresso Warehouse and we'll be using using La Marzocco minis.
Keywords: