Revolutionise your Outdoor Cooking with Firestage Sponsors Kadai
With its beginnings in the Shropshire hills, Kadai Ltd has developed the beautifully crafted Firebowl barbecue as an authentic and versatile outdoor cooking experience that has become loved worldwide. Alongside Wilstone, their associated home living company, Kadai has risen to become a leading name and we're proud to say they're sponsoring this year's Fire Stage at Ludlow Food Festival. We chatted to the team about what's been happening since we last saw them…
How has the past 12 months changed people's needs when it comes to fire cooking and outdoor dining?
People are truly reconsidering their living spaces and what is most important to have within them. During lockdowns most people yearned for respite and fresh air, and when some of the restrictions eased, they needed an outside space to entertain family and friends that they hadn't seen for months. Outdoor entertaining became a staple of everyday life and fire cooking is an amazing way to do that – it can be a brilliant social activity in the garden. People wanted to try new things during the pandemic, keep themselves busy and a lot of fire chef enthusiasts wanted to delve deeper into the fire cooking world.
How have the Kadai and Wilstone brands changed during the pandemic?
With Kadai there were moments when we had to adapt quickly to how customers' needs changed; alongside circumstances out of our hands like Brexit, the Suez Canal congestion and serious Covid lockdowns in India. But thankfully, the Kadai brand was successful and strong during the pandemic. For our associated company Wilstone, we took the opportunity of the Leebotwood shop being closed to complete a full refurbishment and focused on improving and redesigning the website as this was the only place our customers could buy the wonderful Indian treasures.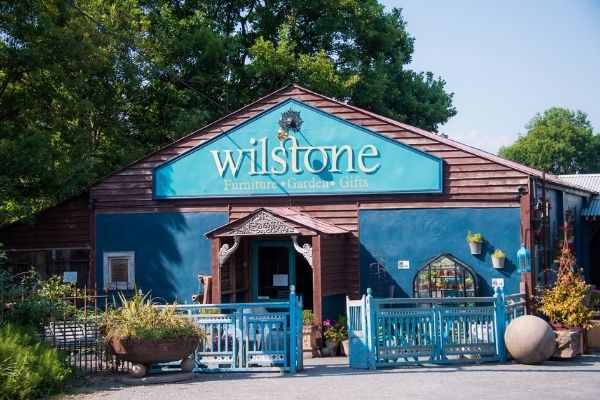 Why should anyone looking to take their fire cooking further consider Kadai?
Kadai is the original and number one Firebowl barbecue on the market, you will not get another fire cooking experience like it. There are over 50 accessories that allow you to cook endless variations of dishes in many different and exciting ways. Beginner cooks and professional chefs can all utilise and learn skills from a Firebowl barbecue. Kadai has revolutionised the way we entertain at home and allows everyone to enjoy the full experience, from cooking delicious dishes to enjoying the warmth of the flame long into the night.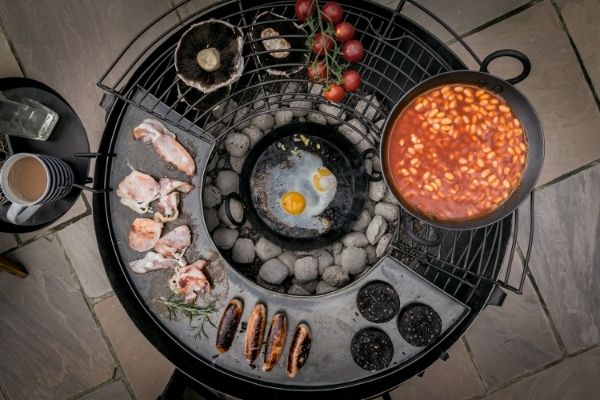 What do you think makes Shropshire such a special place to live?
The beauty, the history and the people.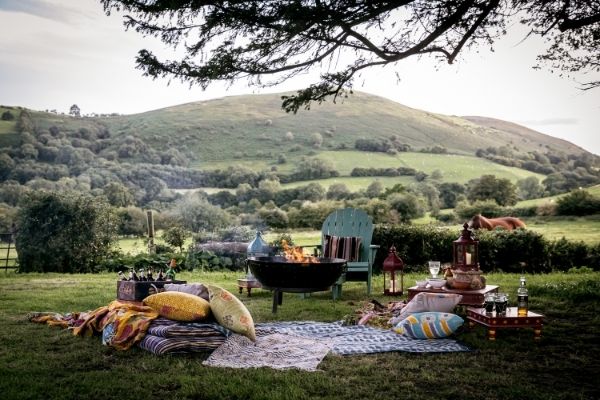 Do you have some favourite local food producers?
We have so many amazing local food producers, all of them should be proud of what they are creating from within our lovely little county. Strawberry Fields Farm, Shroshire Salumi (www.shropshire-salumi.co.uk) and Moydens Cheese (moydenscheese.co.uk) are some company favourites.
What do you enjoy most about being involved with the Ludlow Food Festival?
We love the fact we are supporting local by taking part and that the festival supports so many local companies in return. It is a renowned festival and nationally recognised, so it is a real privilege to be involved. Plus, the location is amazing, being immersed in Shropshire history and the medieval setting truly compliments the Kadai style.
Discover Kadai yourself by visiting https://www.kadai.co.uk/, follow them on social media [Facebook logo] https://www.facebook.com/KadaiFirebowls [Instagram logo] @kadaifirebowls.
Keywords: