Exhibitor Spotlight: Iron and Fire Coffee
Kev Burrows from Iron and Fire in conversation with us as we look forward to the Food Festival this weekend.

Name: Kev Burrows
Occupation: Coffee Advocate
In three words describe Iron & FireSpeciality Coffee Roaster:
Coffee, coffee coffee!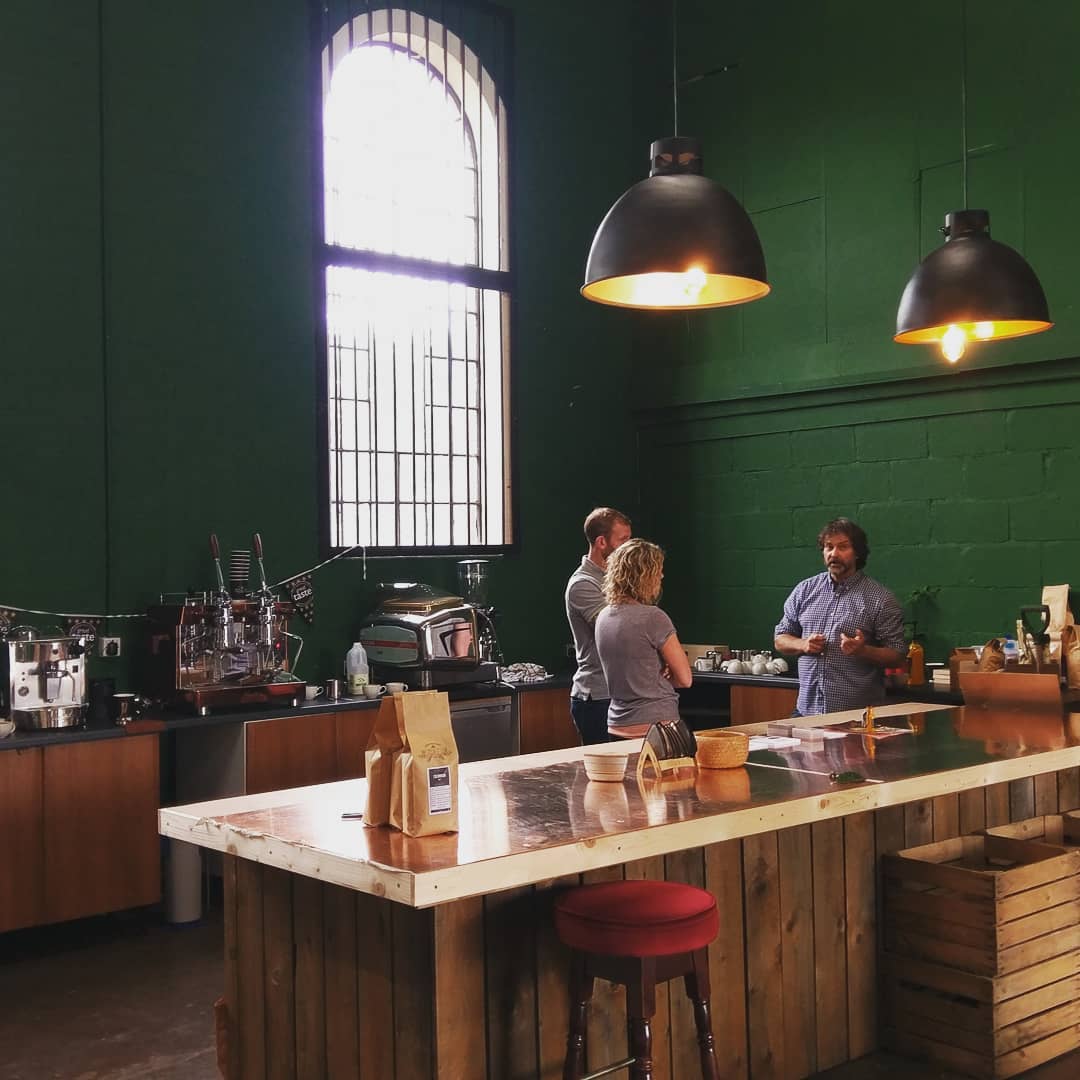 Tell us what readers can expect when they find you at the Ludlow Food Festival?
Lots of coffee talk – anything you need to know about speciality coffee from flavor profiles, processing, roasting and preparing your coffee at home. Pop over and talk to us.
A selection of some of the best coffees beans from across the world for visitors to try and buy, along with their bean to cup stories. All hand roasted at our roastery in Shrewsbury town. We will be offering 50% off vouchers for all our coffees for customer to buy on the day, order online or pop into the roaster to try out.
We will also be serving coffee on a traditional lever espresso machines. Apart from being a great talking point, these machines are known to produce an excellent cup of coffee!
How did Iron & Firestart?
A love of coffee for the last 40 years gradually turned into an obsession with finding and creating great coffee. I spent 10 years in Melbourne, the capital of third wave coffee, where excellent coffee is a way of life. My roasting experience there led to the formation of Iron & Fire Ltd.
What is special about Iron & Fire Ltd?
The opening of our Coffee Roastery in Shrewsbury town centre has allowed us to open our doors to the public on Saturdays . Our customers can come in for a roastery tour and see how their coffee is roasted. They can enjoy the experience of being talked through the process whilst enjoying a cup or three at the same time.
Coffee is more of an obsession than a vocation and we love everything about it - the industry, the people and of course the beans. We love working with our customers, most of whom we consider friends and we are always available to talk coffee to anyone who shares our passion or who would simply like to know where to start.
An interest and background in the science and development of coffee lead to the development of our bespoke coffee roasting equipment, which customers can come in and see. We've got the most advanced equipment on the market today, which has been further modified to meet our exacting approach to roasting. This means we can which allow finely detailed and responsive manipulation of roasting to get the best flavours and from every bean.
So for example, developing the full rich flavour of a coffee without introducing any bitterness, or allowing the bright acidic fruitiness to shine through without the raw taste of an underdeveloped bean to be present.
We also care where our beans come from. Coffee has the power to change lives from the great coffee you drink and enjoy back to the farmers who grow the coffee and their families and communities.The overall driving force behind the business is to stay true to our core values to support sustainability in the supply chain and make a positive contribution to the world where we can through our business.
What is your best-selling product? Why do you think this is?
Our Colombian Jazz! This is a true coffee tasting coffee – a full rich coffee with no bitterness, which goes down very well in the UK. It is an easy coffee for coffee shops to use, as it is a super coffee and very versatile.
Do you have a new product you will be bring to the Festival in September?
Yes. 3!
Our new fair trade, organic and rainforest alliance Honduran
Our latest Guatemalan coffee
Our Colombian Decaf to die for. This will change your opinion of decaf coffee – come and ask to try this coffee, you will be very pleasantly surprised!
With all that has been achieved in your business so far, what are you most proud of?
The opening of our new Roastery in Shrewsbury town, giving our customers access to us as a business - not only to our products but also to their background and how their coffee ends up in their cup!
While our customers are enjoying our coffee, they are also helping us to support farmers, villages and numerous coffee projects.
Our great relationship with our customers and the feedback we get.
What are you looking forward to most about the Ludlow Food Festival?
Talking coffee!
Quick Fire Get To Know You Questions:
Favourite Colour?Coffee bean Green
Favourite Food?Coffee and cake or cheese and wine
Favourite tipple?
Craft ales or a great espresso martini of course!
Favourite Restaurant?
Where do we start there are so many in Shropshire?!
Favourite place to visit the Marches?
Ironbridge –as there is always the warm glow of home. The Shropshire Hills always blow me away and makes me realise how lucky we are to live in Shropshire.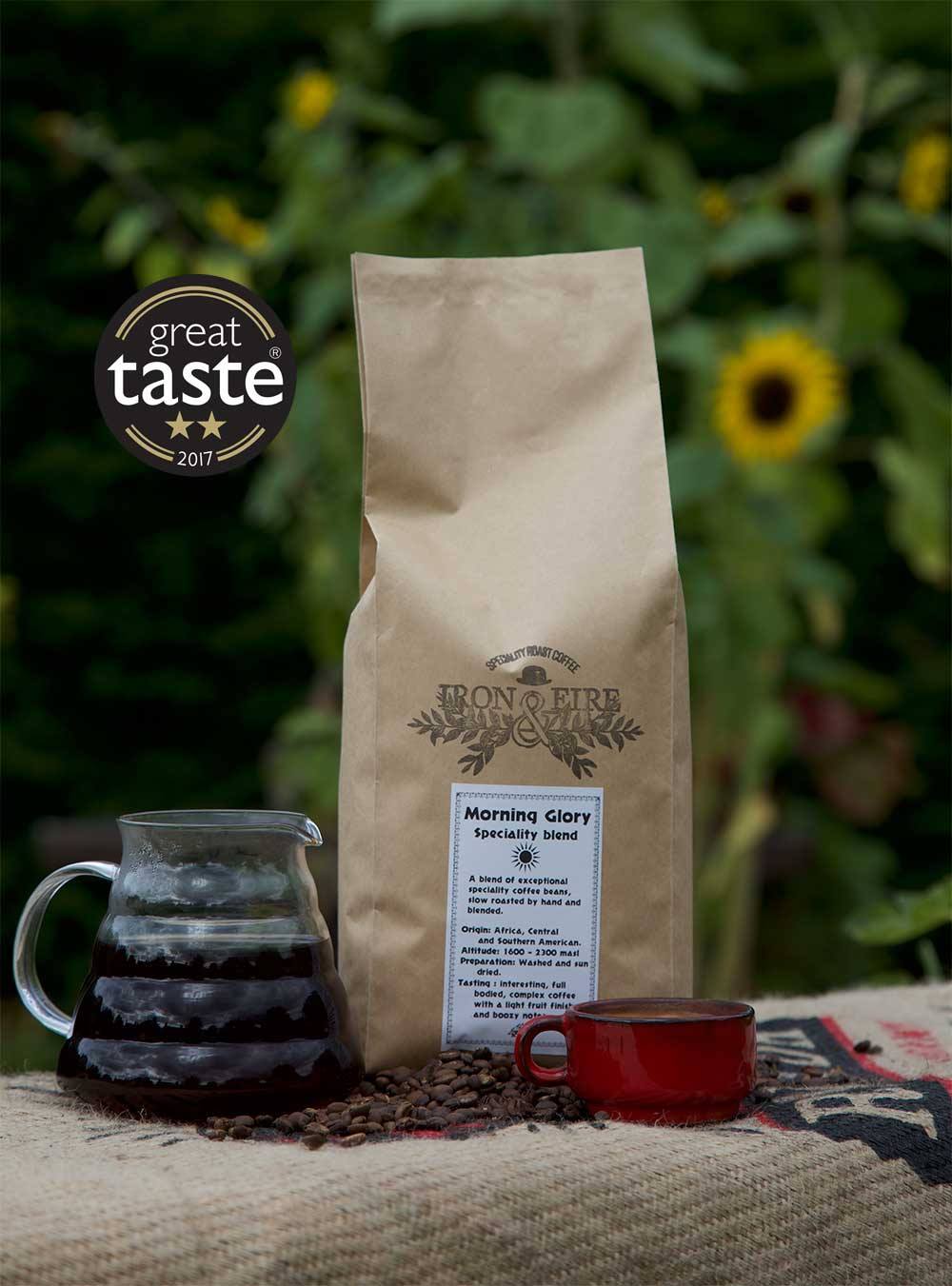 Keywords: Iron and Fire, Coffee, Exhibitor Spotlight, Ludlow Food Festival