The Story of Harry's Milkshakes
The Story of Harry's…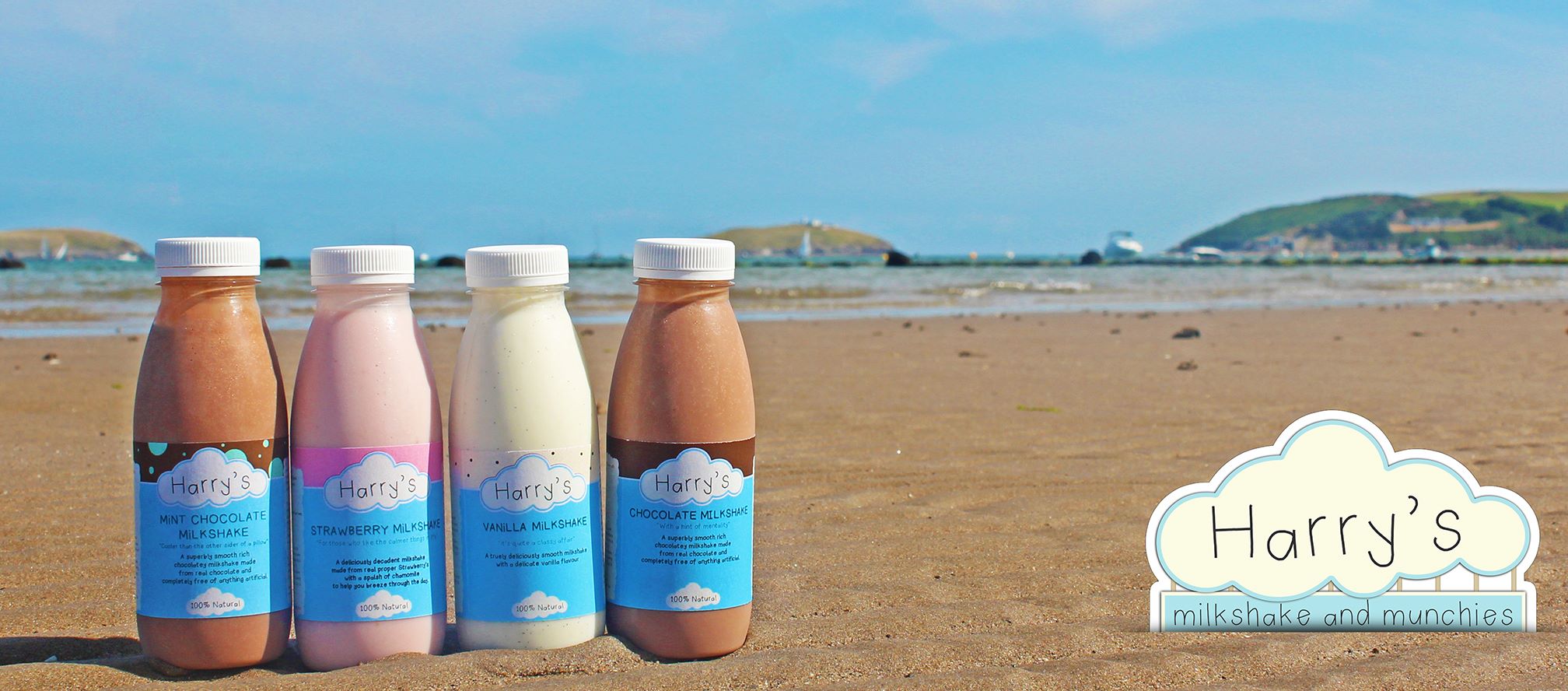 Harry's Milkshakes & Hot Chocolate was started in 2012 by a tall slender man called Harry Blake. Born in 1988 in the rolling hills of Cheshire Harry went to school like any normal guy, after leaving Harper Adams University he didn't really know what he wanted to do but one thing had always remained a constant throughout his 23 years, his love for chocolate milkshake and his ever growing desire to be a fighter pilot, sadly at 6ft 6 and wearing glasses being a fighter pilot wasn't much of an option. Never though had he thought about actually turning the love of milkshakes into a business, it was only after his friend Will mentioned the idea to him that the wheels were set in motion. What followed would be 5 years of twists, turns, ups, downs, tears and joy.
In 2012 after quitting his job, living at home with his mum Harry kicked his business into action, buying 2 big metal saucepans and a pallet of bottles he came up with the first 4 flavours in his mums kitchen, Chocolate, Vanilla, Raspberry Pavlova and Banana & Peanut Butter. Initially it was just a milkshake company and Harry's supplied a few local deli's and farm shops and a handful of pubs. It wasn't until the end of the first year, the business was heading into its first winter when The Yew Tree pub in Bunbury suggested Harry should make hot chocolate. Initially, Harry thought this was a terrible idea as what milkshake company would make hot chocolate, however had Harry not diversified he never would have made it through the winter, with that Harry's Tremendously Chocolatey Hot Chocolate was born. Eventually becoming one of Harry's best selling products to this day. Thank you the Yew Tree.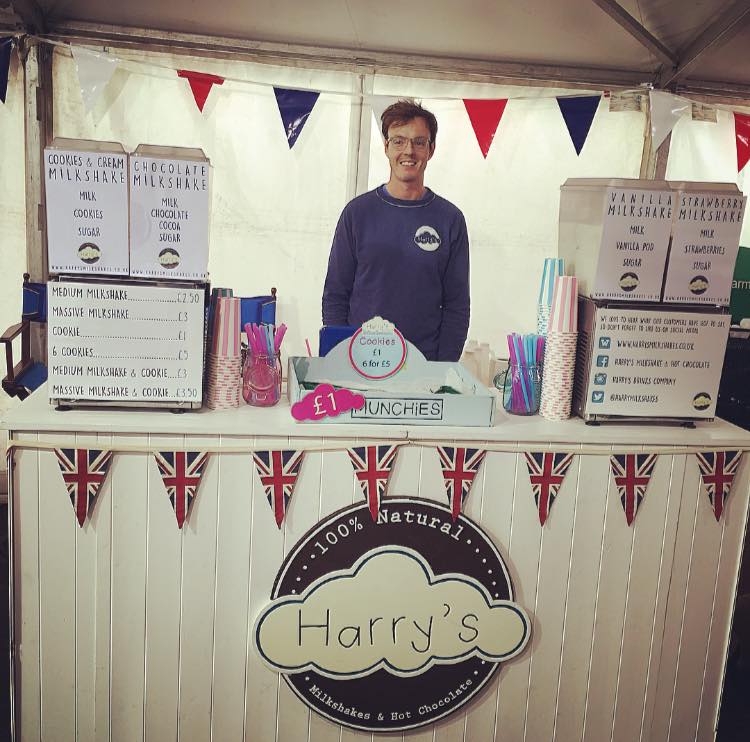 Over the course of the next few years the product range changed and grew to 5 milkshake flavours and 4 Hot Chocolate flavours, the main milkshake flavours being Chocolate, Vanilla, Strawberry and Cookies & Cream. Harry's also make a fifth limited edition which changes from time to time depending on popularity and customer demand. At this current point in time the limited edition flavour is Salted Caramel.
The 4 hot chocolate flavours are Tremendously Chocolatey, Outrangeously Orangey, Marvelously Minty and White Chocolate & Butterscotch. The company is always trying new product lines and is currently working on a new healthy snack range, however like anything perfect, it takes time.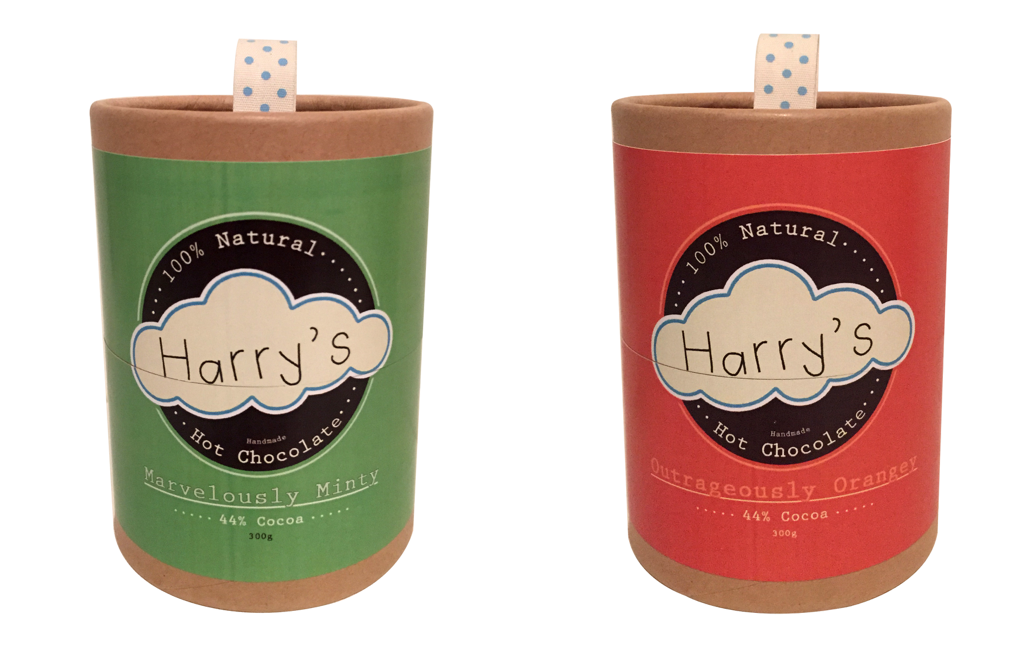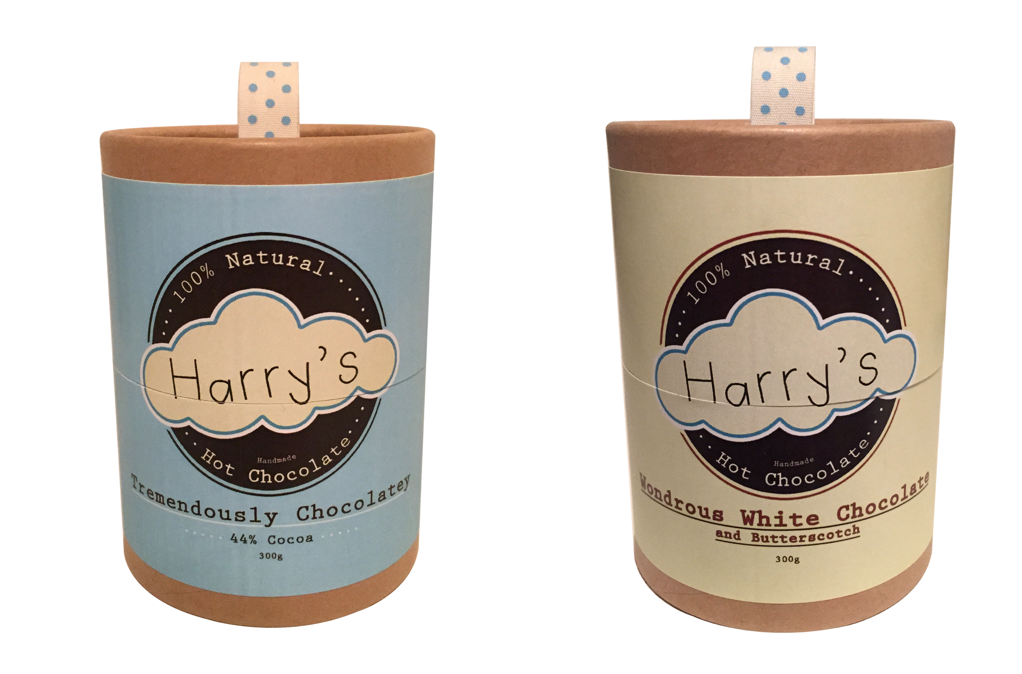 Throughout this time Harry's have always strived to maintain the same quality standards of using fresh local ingredients wherever and whenever possible (sadly vanilla pods are hard to get this side of Madagascar) even hand picking strawberries from the local fruit farm during the summer season, its this that Harry feels makes the difference to his products from the competition.
Today Harry's is still a small one-man company but has now expanded out of his mum's kitchen and into their own purpose built premises. Selling milkshakes and hot chocolate nationwide the products are available as far south as Cheltenham and as far North as Northumberland and even being voted as one of 2016-2017's best brands in The Guild of Fine Foods Magazine.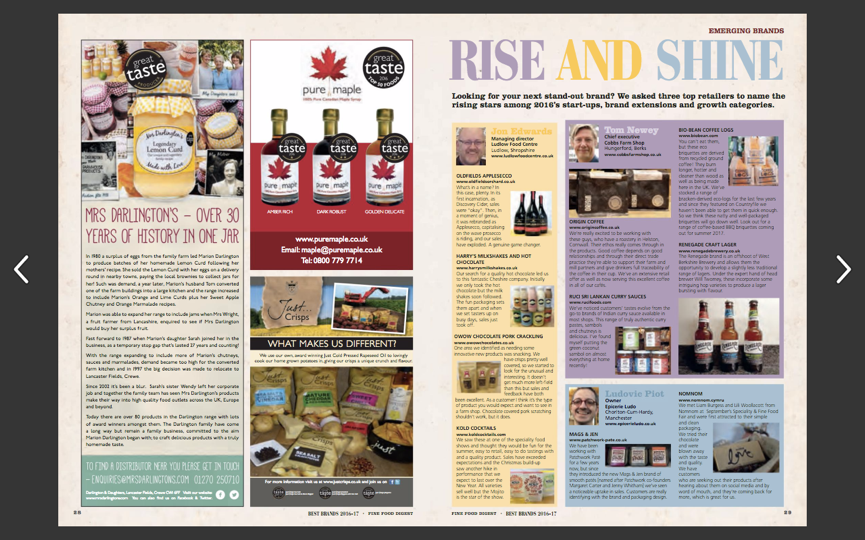 Harry lives with his girlfriend Nicole and their cat Katniss in Whitchurch, Shropshire.
Web: www.harrysmilkshakes.co.uk
Twitter: @HarryMilkshakes
Facebook: Harry's Milkshakes & Hot Chocolate
Instagram: Harry's Drinks Company
Discover Harry's Milkshakes at the Spring Festival from 12th - 14th May.
Keywords: Blog, Ludlow Food Festival, Ludlow Spring Festival, Harry's Milkshakes