What a FUN and exciting Food Festival we had in 2017!
There is no doubt that the 2017 Ludlow Food Festival certainly looked different – with the big marquee gone and the inclusion of avenues of stalls creating a market feel to the outer bailey, exhibitors were overwhelmed with how much this changed visitor interaction! Despite a wet and windy few days, we enjoyed a great crowd of people on each day including film crews too! The BBC filmed the Festival on Friday and Saturday to feature on 'The One Show' at a later date! We hope you managed to spot them and give the camera a wave?


Highlights of the Festival were definitely the high caliber of Chefs we had during all three days; from Ashley Palmer-Watts of the Fat Duck Group too Chantelle Nicholson, Chef Patron at Tredwells. Not forgetting Great British Bake Off stars Howard Middleton, Val Stones and Sandy Docherty who hosted the NEW 'hands-on' interactive classes in the Bake In Time area.

Our NEW Live Fire Stage – 'The Fire Kitchen' held in the castles old kitchen quarters was also immensely popular with more great names taking to the stage to showcase their fire cooking skills. The host for the weekend, DJ BBQ made sure it was action packed and fun-filled. Guests on stage included Ben Tish, Pip Lacey, Tom Brown and the Hangfire BBQ girls! Our thanks to stage sponsors Kadai Firebowls for supporting us and supplying the fabulous Kadai's for the Chef's to cook on.

It seems that this year was definitely the year of 'NEW' for the Festival with the pop-up bookshop hosted by Aardvark Books named Literary Ludlow and the 'Seriously…' talks that tackled 'hot' food topics and trends! The bookshop – which certainly had every characteristic of one, welcomed authors such as Tim Hayward with his book 'Knife' and Charlotte Pike with her book 'Smoked'. It was a great chance for visitors to hear what inspired these authors and pick up a signed copy too. 'Seriously…' certainly drew an audience with topics such as 'Farming post Brexit' from the Slow Food UK Chairman, Shane Holland as well as Food Waste and a 'Fad Free' diet.

Talking of 'NEW' we also enjoyed an extension of the Festival at the Ludlow Brewery, where they hosted a Street Food Market with hot food vendors serving an array of delicious food into the evening with entertainment from local singers inside the Brewery itself.

We cannot forget our 'regulars' which includes the Sausage Trail, Ale Trail and the Sunday Market where a further 40 exhibitors are welcomed as part of the Festival weekend on the market square outside the front of the Castle.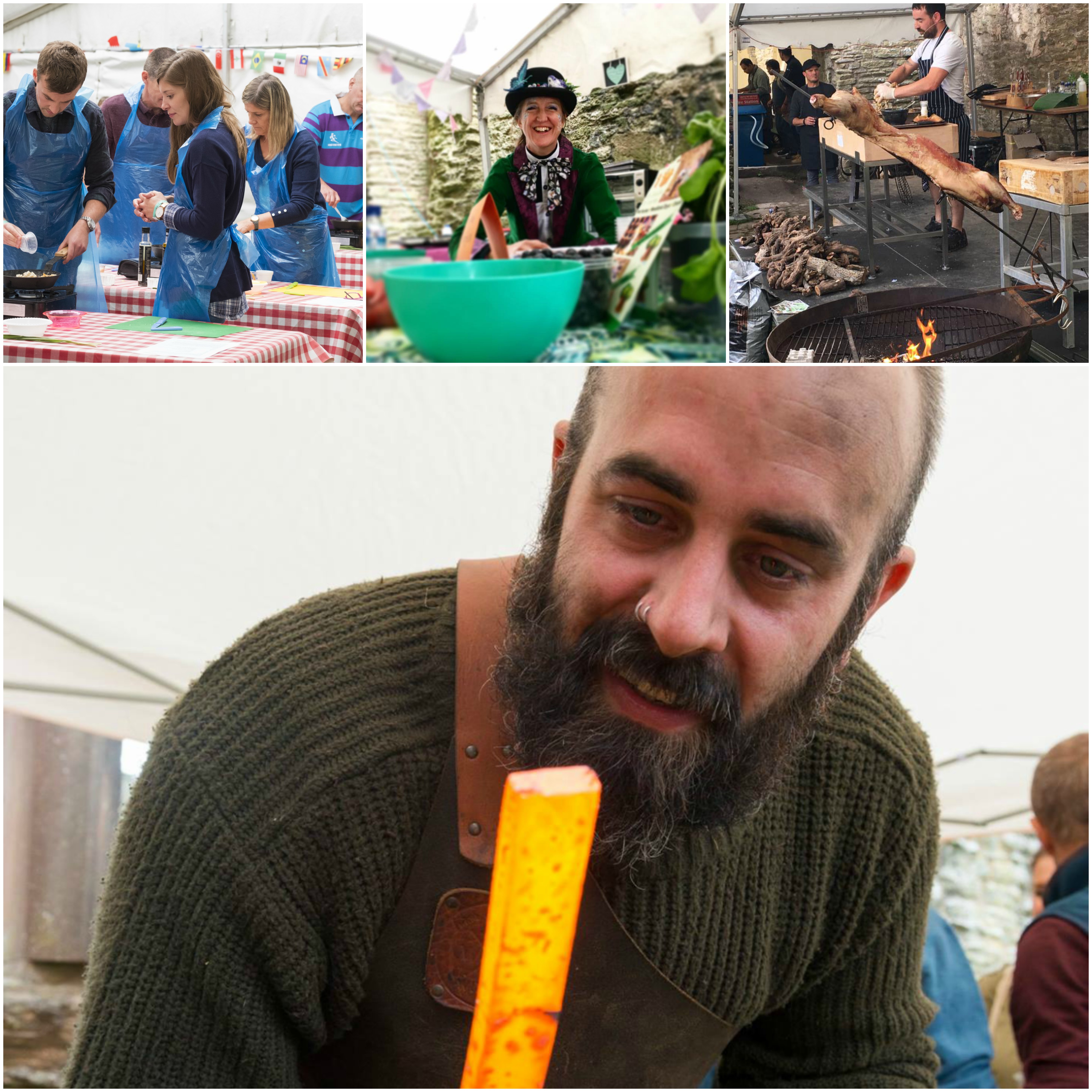 All in all, a fabulous Festival which was 'jam-packed' full of things to do, producers to meet and local food and drink to sample … a true celebration for 'food and drink lovers'!
Keywords: