Nick Dunn will be joining us for the Festival for the first time in September. Sharing with us his knowledge, insight and love for all things horticultural, Nick will also be spreading the word about Frank P Matthews for which he has been working and running for over 40 years. Nick has been awarded the Victoria Medal of Honour (VMH), the highest honour by the Royal Horticultural Society (RHS).
The VMH is awarded to British horticulturists deserving of special honour by the RHS for horticultural excellence and personal endeavour and is regarded internationally as the highest distinction in horticulture. Only 63 medals are ever held at one time, Nick's father Mr Andrew Dunn was also awarded the VMH in 2003.
We had 5 minutes with him to find out a little bit more....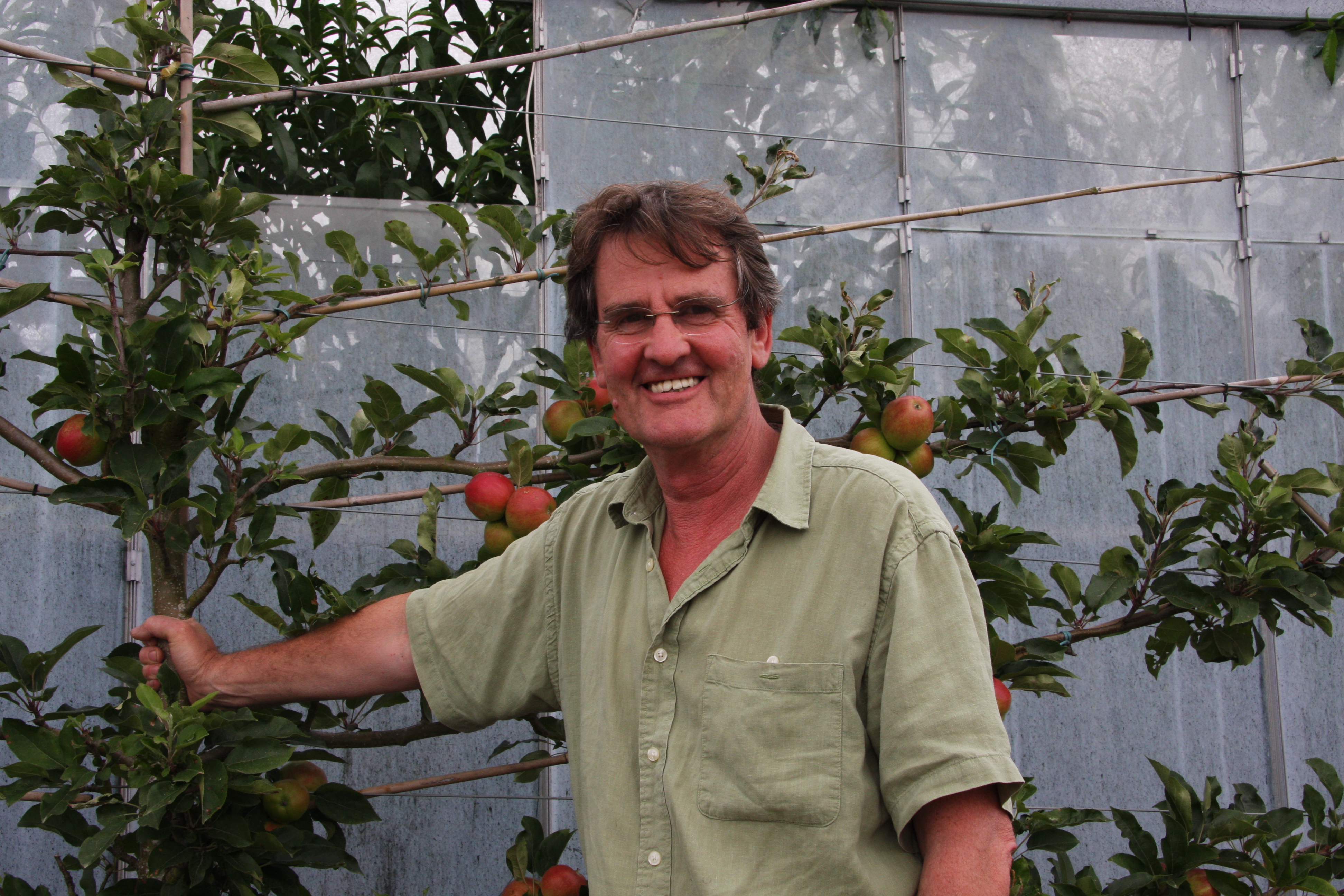 Five Mins With...Nick Dunn
What are you most looking forward to at Ludlow Food Festival?
Seeing the wide range of uses for british grown fruit.
What's your top tip for seasonal produce in September?
Home grown apples and pears.
What's your best food hack/top shortcut? e.g. freeze ripe bananas, learn to use a knife properly.
Eat freshly picked fruit..then you don't need a short cut.
What's your store cupboard essential/the one ingredient you couldn't live without?
Two..Walnuts and crab apple jelly..both UK grown and prepared of course
What's your current favourite recipe?
Any recipe that uses home grown produce.
Keywords: Nick Dunn, Trees, Trees for Life, Frank P Matthews