Five Minutes with Lee Watson
Lee is the author of the vegan cookbook 'Peace and Parsnips' and one half of the presenting team of 24 Hour Kitchen's 'Meat vs Veg'. A food adventurer who travels the world 'veganizing' local dishes, combining two of his main passions, travel and cooking. Based in rural North Wales, Lee cooks at Trigonos, an idyllic retreat centre and organic vegetable farm. Home is with his partner Jane in the Beach House, from where he writes the blog 'The Beach House Kitchen,' focusing on local, seasonal produce given a regular global twist.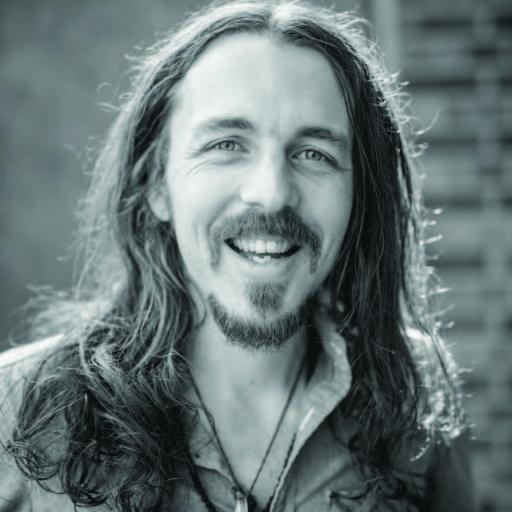 5 MINS WITH LEE WATSON
What are you most looking forward to at Ludlow Food Festival?
The atmosphere is always so vibrant, I love wandering around the castle, meeting passionate producers and foodies. Maybe a glass of cider…

What's your top tip for seasonal produce in September?
Veg wise, it's all there! What a month to be a herbivore. I'm all about eating seasonally and in September, the variety is just awesome. I'd recommend buying lovely organic veggies, if you can, and preserving thesurplus, fermenting them i.e. sauerkraut, kimchi etc, pickle, jams, chutneys. It's always a busy time of year in our kitchen, lots of late night chutney sessions. Such a treat, tucking into a autumn chutney on a dreary February day.
What's your best food hack/top shortcut? e.g. freeze ripe bananas, learn to use a knife properly
Right now, probably fermenting foods. So easy and the nutrition and flavours within humble veg like carrots, cabbage and onions are totally elevated and transformed. Also, very good for our digestion and wellbeing. I'll be demonstrating a simple fermenting technique during my cooking demo this year.

What's your store cupboard essential/the one ingredient you couldn't live without?
*Good salt, but I guess that goes without saying. At home, a bottle of fiery chilli sauce is a must.
What's your current favourite recipe?
It's so hot, even in Wales! So I'm loving chilled soups like Watermelon Gazpacho and twists on traditional choc ices, especially a Fig & Almond Halva Choc Ice made from mainly tahini with a twist of rose. You'll find these recipes on my food blog, www.beachhousekitchen.com


Keywords: Lee Watson, Chef, Food Writer, Blog, Ludlow Food Festival