Five Minutes with Howard Middleton
We're delighted to welcome Howard Middleton back to Ludlow following the success of 'Bake in Time' last year and delighted he'll be also doing a demo on the Sunday with Wots Cooking as well as signing his book in the Aardvark Books & Café Festival Bookshop. Take five minutes with Howard as we look forward to the Festival.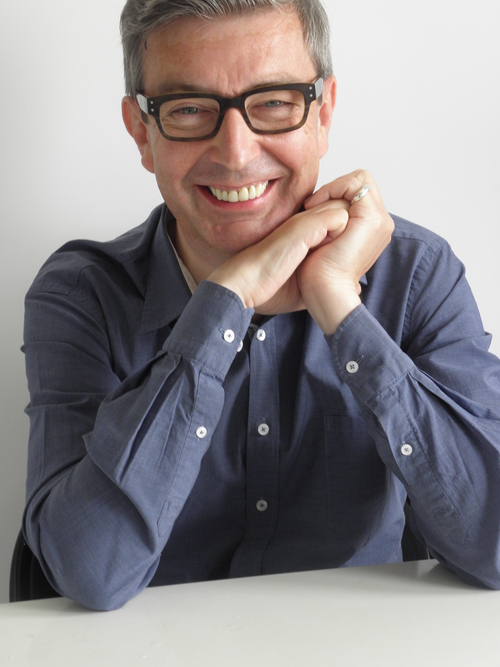 5 MINUTES WITH HOWARD MIDDLETON
What are you most looking forward to at Ludlow Food Festival?
I love the authenticity of Ludlow - the area seems so rich with wonderful local producers and local produce. It's also a chance to catch up with foodie friends and make new ones.
What's your top tip for seasonal produce in September?
There are some lovely seasonal fruits - damsons, plums, apples that are perfect for a crumble. I often add a few chopped nuts to the topping for extra flavour. Gluten-free flours can be too sandy and 'crumbly' for a good crumble texture, but add a little egg white to the mix and it'll be perfect.
What's your best food hack/top shortcut? e.g. freeze ripe bananas, learn to use a knife proper
If you find filling piping bags a bit tricky, a tall knickerbocker glory glass is the perfect support.
What's your store cupboard essential/the one ingredient you couldn't live
without?
I doubt I could live without cheese. Though my Nan used to say "You feel poor if you've not got an egg in the house" and she was probably right.
What's your current favourite recipe?
A 'fully loaded' potato salad, that I vary according to what's in the fridge. A quick creamy dressing made with oil, garlic, lime or lemon juice, whisked with a dollop of yogurt or skyr, then add fresh herbs and whatever you have around - sun-dried tomatoes, chopped fennel, avocado, perhaps some thin shavings of cheese... oh, and potatoes.
Keywords: Howard Middleton, Great British Bake Off, Baking, Blog, Ludlow Food Festival