Five Minutes With Beca Lyne-Pirkis
Cook, Food writer and TV presenter - all thanks to a certain baking programme!
Beca became known and loved on the 2013 series of 'The Great British Bake Off' as the Welsh Military wife with a serious talent for baking – baking which has formed a huge part of Beca's life thanks to her parents and grandmothers in Wales. As a result of reaching the semi-finals, the hobby is now a career, with Beca having her own TV series called 'Becws' on S4C.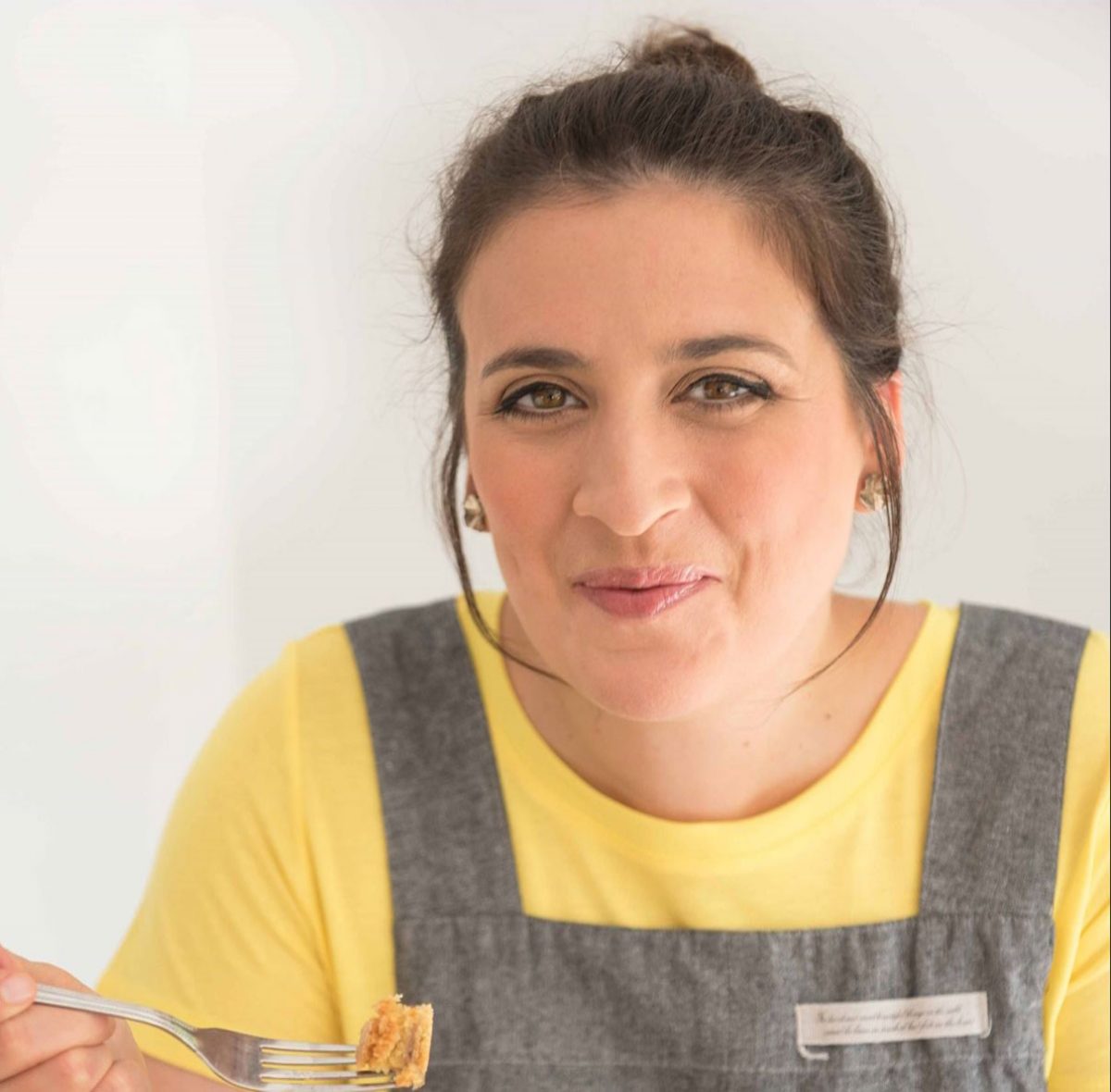 What are you most looking forward to at Ludlow Food Festival?
Just being there! This will be my first time being and demoing at Ludlow, and I've heard so many great things about the festival!

What's your top tip for seasonal produce in September?
Apples! We have two apple trees in our garden, and I can see they're full of fruit! I usually make a range of things from them including tarts, chutneys and classic apple sauce for roast pork.

What's your best food hack/top shortcut? e.g. freeze ripe bananas, learn to use a knife properly?
A top tip I learnt from another Welsh Chef Tomos Parry, keep your root ginger in the freezer as it's easier to grate and keeps for longer.

What's your store cupboard essential/the one ingredient you couldn't live without?
There are too many to choose from - but, I do feel lost if I don't have chilli flakes and cumin!

What's your current favourite recipe?
I'm enjoying making light summer broths from seasonal vegetables and pulses at the moment - so easy, tasty and quick to make and allow the vegetables to be the stars of the bowl!


Keywords: Beca Lyne-Pirkis, Chef, Blog, Ludlow Food Festival