Chef Spotlight: Felice Tocchini
Chef Spotlight on Felice Tocchini
Sunday 9th September, Graeme Kidd Stage, 1.00pm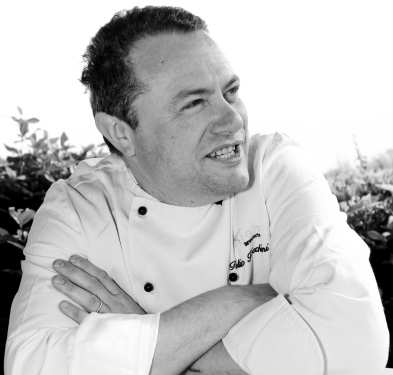 Felice is originally from a village just outside of Luca in Italy but for many years Worcestershire has been his home, running his award-winning restaurant 'Feli's Kitchen' alongside wife Fiorinda, son Dan, daughter in law Abbey and Grandsons Dexter and Daiton.
Felice's first job in catering was at the age of six when his parents took on a village bar and it was Felice's job to make coffee which he loved.
At fourteen, he took a three-year cookery course at the Ferdinando Martini Catering College in Montecatini Terme, honing his skills working in the kitchens of Italy's top hotels and ski resorts during holidays.
On qualifying, he was asked to join the Royal Shakespeare Theatre restaurants in Stratford upon Avon as a Commis Chef.
In 1988, the Royal Shakespeare Restaurants acquired a hotel in Chipping Campden and Felice was appointed as head chef at the Seymour House Hotel. At 23, he became Chef Manager, remaining at Seymour House Hotel for over 15 years.
Felice specialises in using fresh, seasonal produce to create delicious food with an Italian twist, and is especially known for his creativity which has resulted in him appearing on numerous television programmes such as 'The One Show,' 'Countryfile,' and 'The Gadget show' as well as in the media worldwide for his innovative creations such as Sprout Cake and the Dunker – a biscuit designed to hold its own when dipped in tea - or champagne!
Passionate about local produce, he spends much of his time working with producers, creating recipes for them. Felice works a lot with schools as well as teaching at both Eckington Manor Cookery School in Worcestershire and at the acclaimed "Novelli Academy" for celebrity chef Jean Christophe Novelli.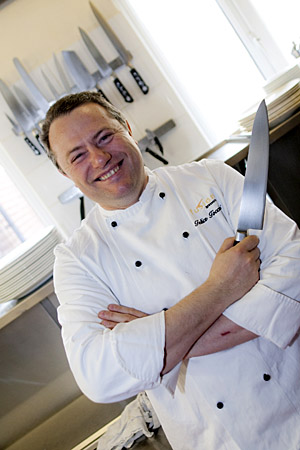 Keywords: chef Spotlight, Felice Tocchini, Wots Cooking, Ludlow Food Festival