Feed your Wanderlust with Food and Travel Magazine
Food and Travel magazine is the world's leading gastronomic travel title with a 25-year heritage and we're thrilled for them to be sponsoring this year's Ludlow Food Festival. Each issue sure to inspire your cooking and feed your wanderlust. We chatted to Editor-at-large Alex Mead about the joys of this magazine and what he's looking forward to trying at this year's festival.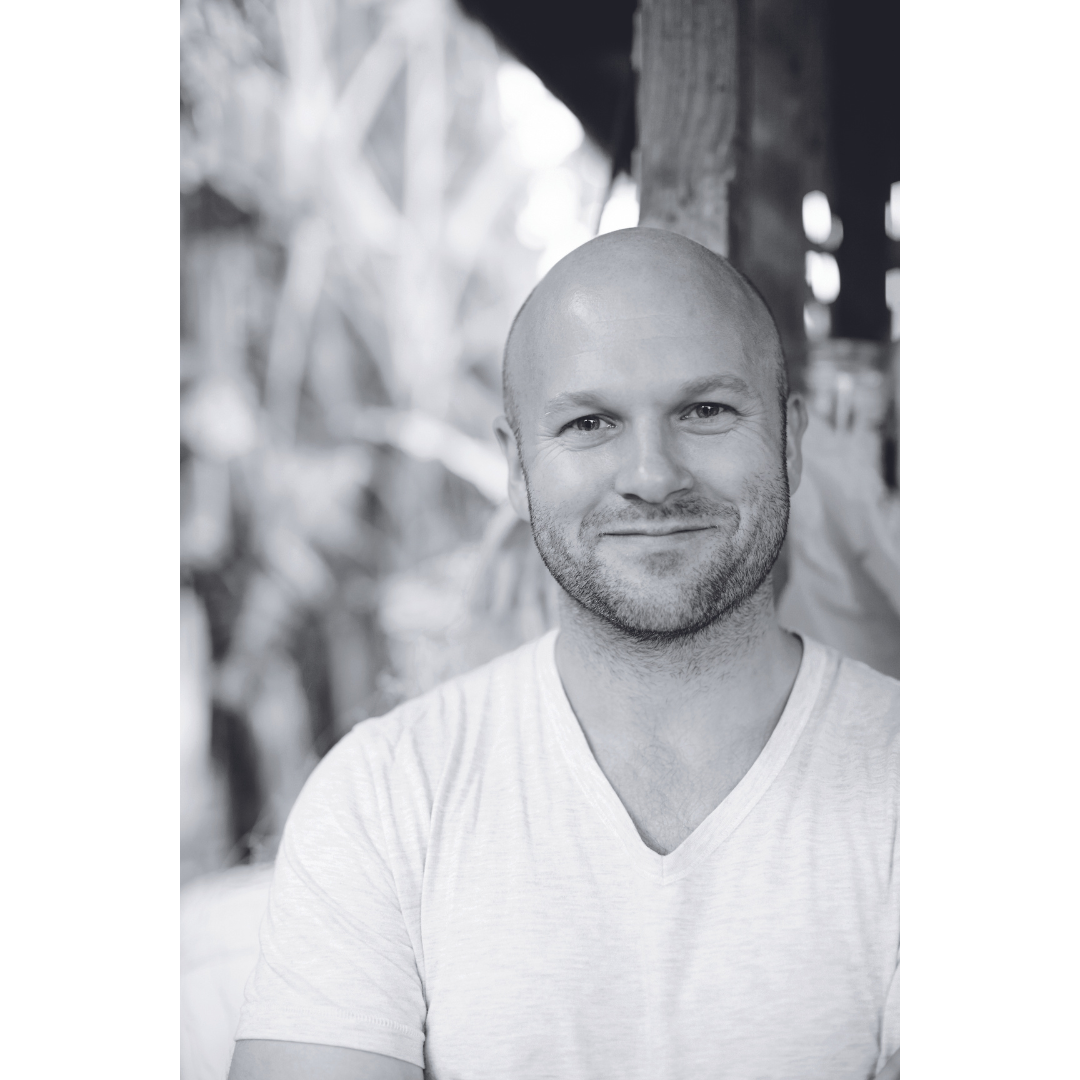 Food and Travel Magazine has a long-established history with foodies who love to explore the world – what can readers expect in each issue?
Well for 25 years now we've been food-first travellers, always trying to find to seek out local flavours and discovering exciting, authentic food destinations. It's a huge part of travel today, but often food was a secondary thought when people chose where to visit, now if you don't know the best places to eat when you go away, it can ruin your holiday. Our gourmet travellers are the piece de resistance of the magazine, always telling the gastronomic story of a very specific part of a country, tell the story of the dishes, the produce and the people the make them. There's also lots of recipes, chef tips, travel guides and the best of the season's eatings.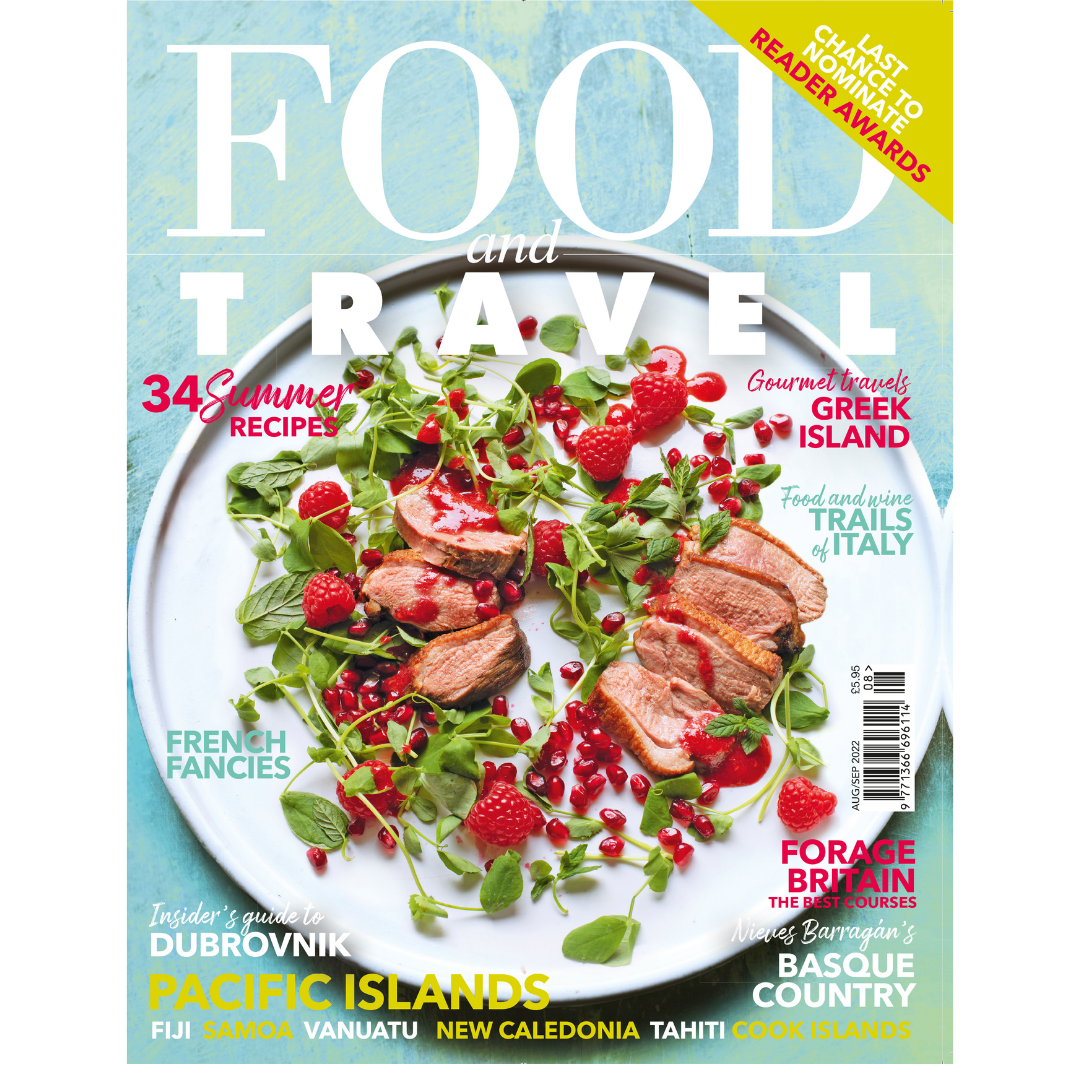 What are your favourite aspects of being a food and travel writer?
My wife also works in food, so it's great to be able to explore new cuisines and destinations together and now we're bringing our two children along, even my six-year-old Max is into it, I was very proud when he wrote on a school report 'we are a food family'. Georgie, who's almost three, is getting there too, she eats everything!
What has been the most surprising foodie destination featured in the magazine?
So many. Personally, I loved visiting New Caledonia, it's in the Pacific, a few hours from Australia, but everything is completely French, they have these huge containers that arrive every week full of the best French cheese, foie gras and wine, so you can get authentic French food 16,000km from the homeland. On the flip side, away from the capital, the cuisine can be authentic in a different way, I ate fruit bat, in a coconut broth. The broth was lovely, but the bat, erm, challenging. You can read about it here.
What do you enjoy cooking at home for friends and family?
I'm from Brixham, so fish is always a go-to. I'm lucky to have friends who work on the boats and as fish merchants down on the market, so I often get fish sent from back home, and that's where my cooking comes in. It's usually quite simple, whole-baked seabass with rosemary and lemon, dover sole is a favourite too, it's so delicious you don't need to anything fussy with it. And, away from that, pork with rhubarb sauce is a favourite too.
What are you looking forward to eating/drinking at the Ludlow Food Festival?
Where to start? Well, silly question, pies. I'll definitely be heading to the Cheshire pie companies, I once made the most epic pork pie with apple gelatine and that is my barometer for a pie now. Cider too, I'll be seeing if Fletchers, Ralph's or Gwatkin stack up to Devon scrumpy. I'm a big fan of English wine too, so I'll visit Rowton and Frome Valley, or sure. Show wise, love a good butcher show, so John Brereton is a must, and I'll spend a fair bit of time at the Fire Kitchen stage. Fiona Beckett really knows her onions [well grapes], so I won't miss her; Genevieve Taylor is a favourite as well, and Josh Katz is another must-see.
What do you think makes this corner of Shropshire such a special destination for food and drink lovers?
I think you've been at the forefront of the food scene and not just great produce, but what to do with it. The festival and the people behind, it like us, were thinking about food miles, foraging and sustainability long before it become popular. The atmosphere is great too, it feels like a local's festival that's welcoming people in, rather than a cold, commercial, faceless operation. I'm a huge fan!
Thanks for chatting to us Alex, and we look forward to seeing you at this year's Ludlow Food Festival! Find out more about Food and Travel Magazine on their website and follow them on socials:
Instagram: @Foodandtraveled
Twitter: @foodandtraveled
Pinterest: @foodandtravelmag
Facebook: @FoodandTravelEd
You can also follow Alex Mead on his culinary journeys at @alexmeadeditor.
Keywords: Food and Travel Magazine