SPOTLIGHT: Dudley Martin
Talks & Tastings | Friday 8th September, 1pm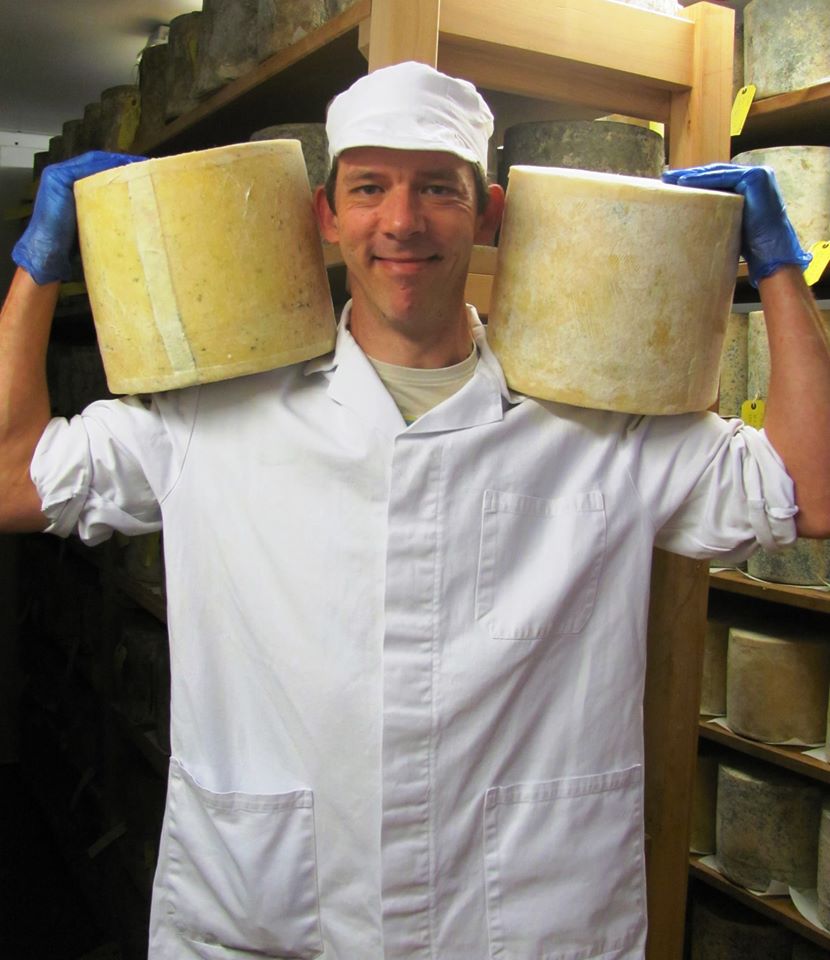 With more than 20 years' experience in making artisan cheeses, Ludlow Food Centre's Dairy Manager, Dudley Martin, is a fountain of knowledge.

Now making more than 10 cheeses in one of the country's smallest dairies with comrade Paul Bedford – also clocking in an impressive 20 years – Dudley began his career 20 years ago at Malvern Cheesewrights, in bordering Worcestershire, before moving on to nearby Lightwood Cheese in 2001.

Just three months after Ludlow Food Centre opened in April 2007, Dudley joined the business as Head Cheesemaker, using fresh milk from the Food Centre's Oakly Park Estate to create a special range of cheeses, as well as handmade butter and cream cheese for fresh and frozen desserts.

Now, almost ten years on, Dudley continues to create and innovate, relentlessly seeking new ways to connect his cheeses with the town of Ludlow and the Shropshire countryside.
Keywords: Dudley Martin, Ludlow Food Centre, Ludlow Food Festiva