Dinham Weir House - A Unique Venue on the Banks of the River Teme
Dinham Weir House is in a truly enviable location; nestled in the shadows of Ludlow Castle. It's tranquil setting on the banks of the River Teme is but a short walk to the bustling town centre. The building has been made famous in recent years as home to a Michelin starred restaurant, but has undergone a transformation by owners Ed, Rupert and Jude who have fitted it out in style for visitors to enjoy as luxury holiday accommodation and a venue for celebrations, family gatherings and short breaks. Its sister property Redford Farm Barns (www.redfordfarmbarns.co.uk) is also finished to the same high standards, in a beautiful rural setting. We caught up with Jude to find out a bit more from behind the scenes…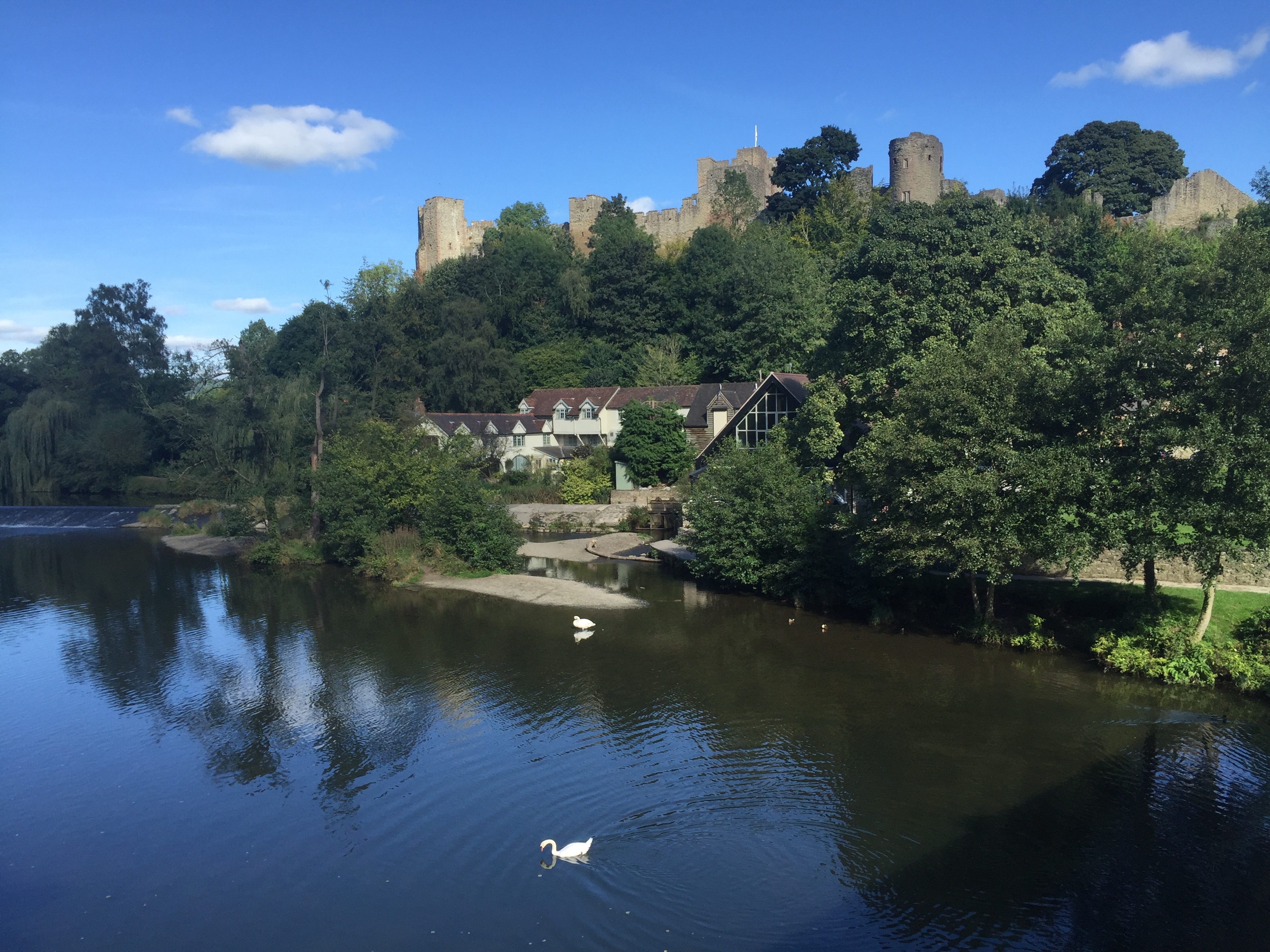 Your properties luxury self-catering accommodation; how has the pandemic affected your bookings in the rise of the staycation this year?
It was obviously a disappointment to lose months of bookings and having to get in touch with so many guests who'd planned their celebrations months in advance. However, once the date in July was set for us to reopen – we had so many enquiries and we're now booked up for the rest of the year pretty much.
Your properties are both set in beautiful surroundings; how important is the Shropshire countryside to what you offer your guests?
Dinham Weir House really has the best of both worlds. Ludlow town is just a short walk away but so is the River Teme, Millennium Green, Whitcliffe Common Nature Reserve, Mortimer Forest - all a stones' throw from our door. Our guests are very very lucky in this respect.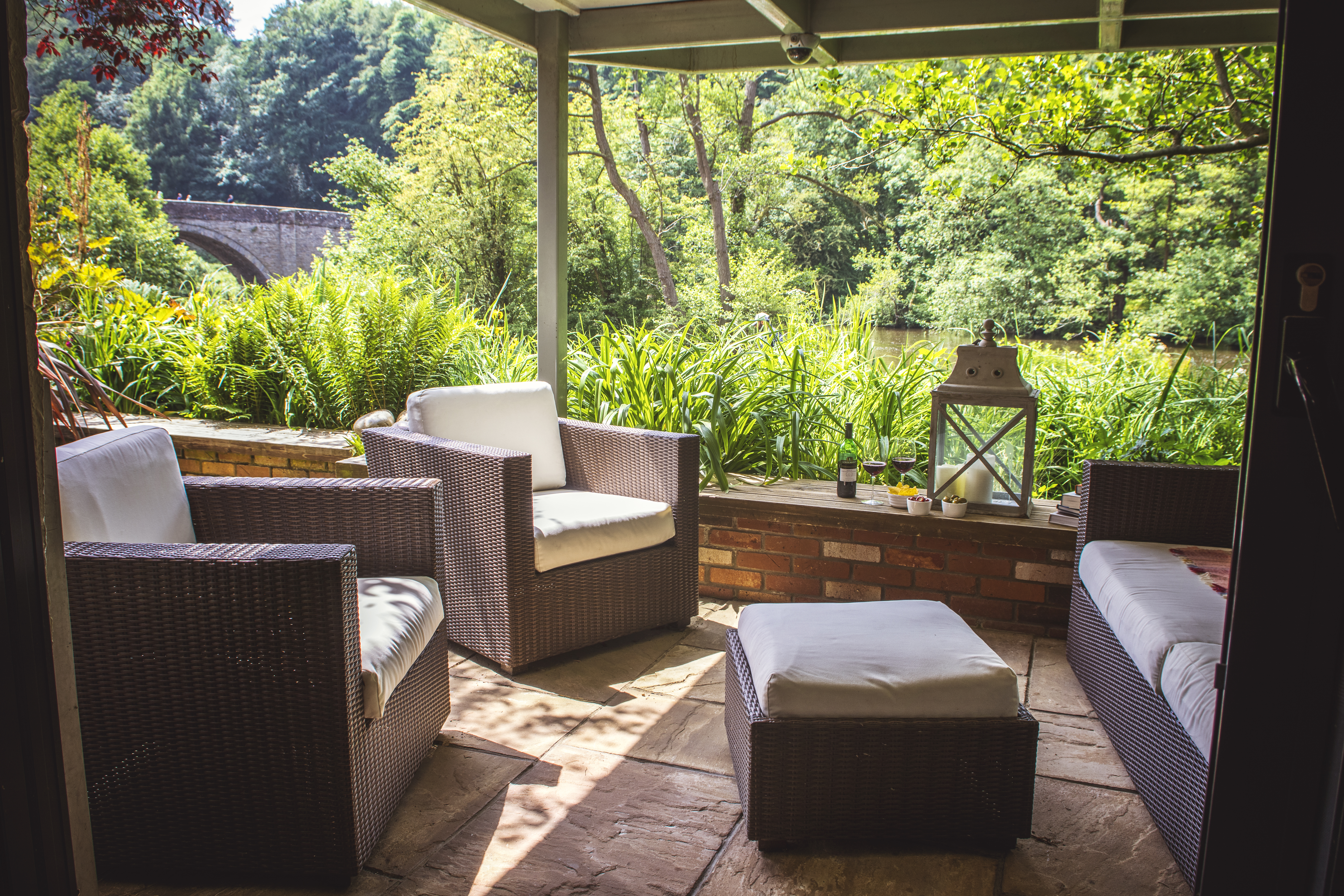 You go the extra mile and help your guests find in-house caterers for special events; who are the hidden gems in your little black book of contacts?
Yes, very often our guests book our accommodation for special occasions and want to enjoy fine food at home and so I am regularly putting people in touch with private chefs and caterers. For Fine Dining they love Harry Bullock and Marcus Bean. Janet Morris offers delicious home cooked food with wonderful style and attention to detail. Csons (https://www.csons.uk/) have their amazing Csons at home menu that can be pre-ordered for Friday collections and Harp Lane Deli (https://harplane.com/) produce beautiful food to order as well. If you want something exciting, delicious, inventive and unique then Adam Purnell - A Shropshire Lad (http://shropshirelad.co.uk/) cooking on fire, is a brilliant way to celebrate.
What do you think makes Shropshire such a special place to live and work?
The scenery is beautiful everywhere you go, which makes travelling a joy. You may have further to go sometimes but rarely hit a traffic jam. There are a lot of independent producers/suppliers in the county and they all support each other which is really nice. They really care about the standard of their produce and this makes them a joy to work with.
Do you have some favourite local food producers?
So many! Our Friday is rarely without Mawley Milk (www.mawleytownfarm.co.uk), Appleyby Farm butter and cheese (www.applebysdairy.com), Shropshire Salumi (www.shropshire-salumi.co.uk), What a Pickle (www.what-a-pickle.com) , Commonwood Farm Apple Juice and Cider (www.commonwoodfarm.com), Paso Primero Wine (www.paso-primero.com), all enjoyed with Sytch Farm crockery (www.sytchfarmstudios.co.uk).
You have supported Ludlow Food Festival for a number of years now; what do you think makes the Food Festival so special?
It's driven by and completely focused on the simple and authentic desire to celebrate eating good food locally and supporting those that produce and supply it – and for 26 years – this hasn't changed. It's not trend driven. It's real. It cares about its loyal customers. It's ahead of its game in a non-elitist way. And it's accessible to everyone.
You can explore the beautiful Dinham Weir House and find out more about what it offers at www.dinhamweirhouse.co.uk. Follow on Facebook at www.facebook.com/DinhamLudlow and Instagram @dinhamweirhouse. It will be the perfect setting for our Food Photography Workshops which will be held there throughout the Festival weekend. You can find out more about these and book at https://www.ludlowfoodfestival.co.uk/whats-on-at-ludlow-food-festival.
Keywords: