Cool Britannia | The Great British Tiger Gin
Tiger Gin may be fledgling in terms of the brand's age but it has started its life with a roar. In less than a year the brand has amassed an enormous, incrediby loyal and passionate social media following, all championing this incredible product. Tiger Gin has also already been recognised by the International Spirit Awards as being one of the best gins in the world. Not bad, eh? I had the pleasure of meeting the mand behind Tiger Gin and we spoke about Gin and Ludlow....
Name:
JJ Lawrence
Occupation:
Top Cat at Tiger Gin
In three words describe Tiger Gin:
Beautiful, smooth and sweet
Tell us what readers can expect when they find you at the Ludlow Food Festival?
They can expect to have a lot of fun and share our passion for Tiger Gin
How did Tiger Gin start?
An Idea! I wanted to create one of the best gins in the world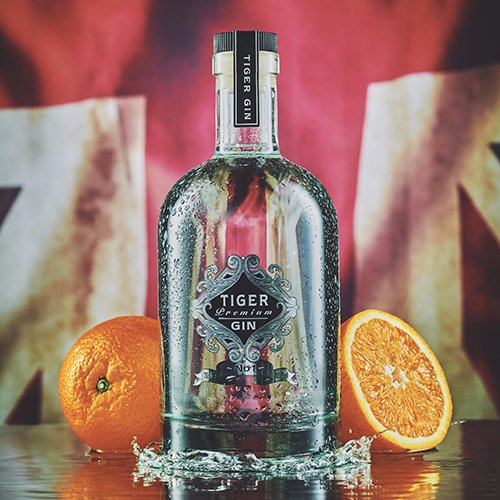 What is special about Tiger Gin?
Everything about Tiger Gin! That incredible taste infusion, the way it is made, the amazing combination of Botanicals used, and the special people who have helped.
What is your vision for Tiger Gin over the next 12 months?
Would like as many people as possible to experience the taste of Tiger Gin.
With all that you have achieved since launching the brand, what are you most proud of?
Winning a court battle against Heineken over the name Tiger Gin, A Shropshire lad against a billion pound global empire.
Tiger Gin being recognised by the International Spirit Awards as being one of the best gins in the WORLD.
What are you looking forward to most about the Ludlow Food Festival?
I have been many times but this will be my first as an exhibitor, I love the atmosphere, the variety of stalls, the music, the lovely food and drink and the people.
Quick Fire Get To Know You Questions:
Favourite Colour? Black
Favourite Food? Italian
Favourite tipple? Tiger Gin !
Favourite Restaurant? Osteria Da Paolo Shrewsbury, Chez Black Positano
Favourite place to visit the Marches? Ludlow
Connect with the Tiger on Facebook or visit their website to discover more and make sure you visit JJ and the Tiger team at this year's Ludlow Food Festival.
Interview by Louise Welsby | Buy-From Shropshire
Keywords: