Exciting Bursary Opportunities for Food & Drink Businesses

NEW for 2017, we have two bursary opportunities for exhibitors. As in previous years, we will be offering 18 exhibitors (6 per day) the chance to trade for a single day at a 50% discounted rate within the castle walls, which is not available under the 'normal' booking procedure. This is a great chance to experience the 'festival' atmosphere within the Castle and the opportunity to experience the visitor demand for your products. The idea is to help much smaller or NEW start-up businesses based within Ludlow and the Welsh Marches who are unable to attend the Food Festival over all 3 days of the event due to either financial or production constraints.
Alongside this we will offer PR and marketing opportunities to showcase your present at the Festival and help build an awareness of your products and brand. We want to know all about the story behind your business, how you started and where you source all your ingredients or products. We hope you will aspire to eventually attend the Festival over all three days and this will be a great success story if we can help you along the way!
This will be called the 'SILVER' Bursary package.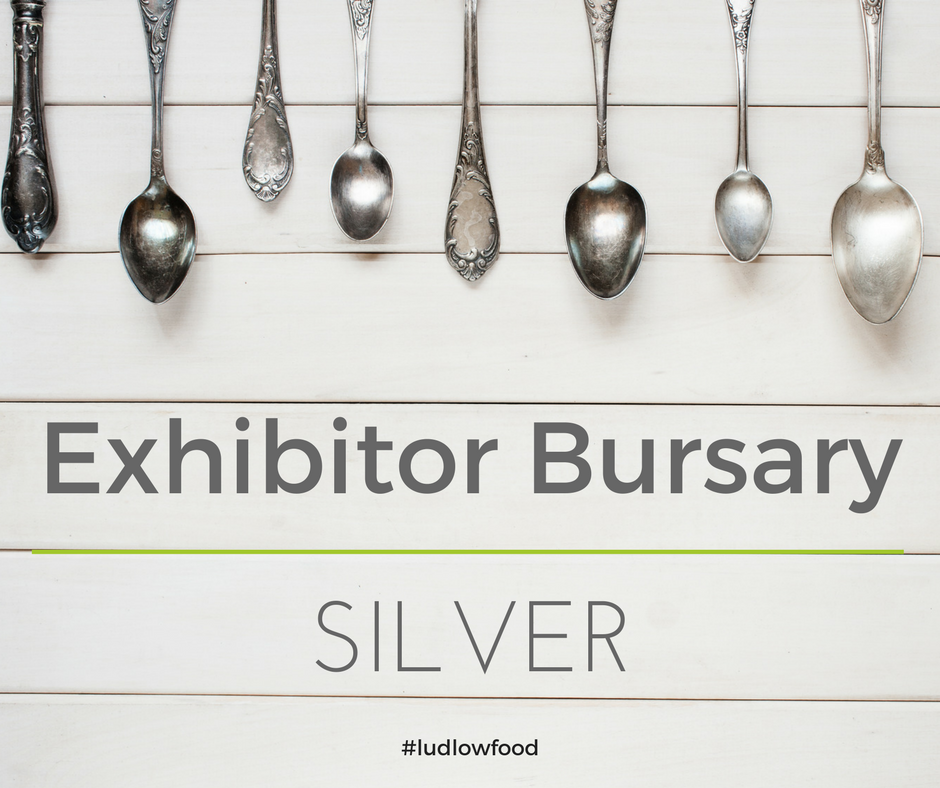 Our very exciting 'GOLD' Bursary package is such a great opportunity for one lucky winner. This not only offers the winner a FREE days trading at Ludlow Food Festival BUT also a FREE three days trading pitch at the BBC Good Food Show, Winter in November. Plus all this, there will also be 12 months FREE PR from our very own Jo Gadsby, Pebble PR AND BUY-FROM is offering the successful nursery business chosen a year's free membership. This membership will enable you to access a rapidly growing network of support and services. Buy-From champions and celebrates creatives and food and drink businesses. They have a real passion for helping businesses to grow.
This has a whole worth of over £1,000!!!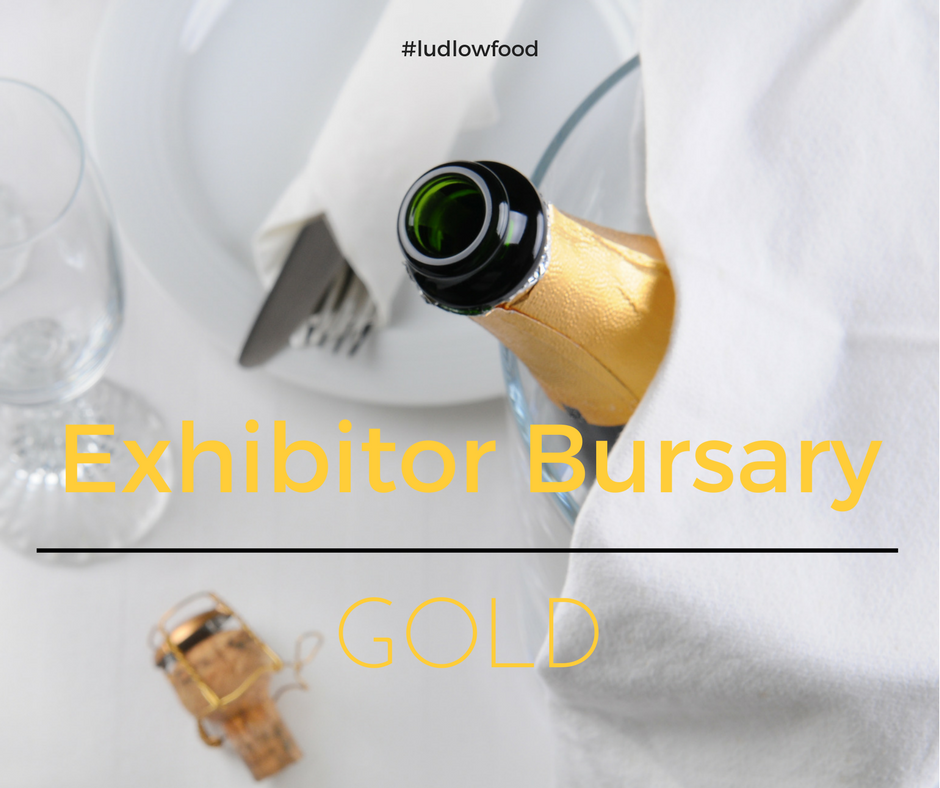 Important information for Bursary applicants:
We are suggesting that everyone applies for the Gold package if they feel they will be able to have the production capacity to attend the BBC Good Food Show (please get in touch for details) and wishing to really grow their business over the next 12 months. Those of you, whom aren't quite lucky enough to win the Gold package, will be re-considered for the Silver package!
We will consider every case on its own merits and the rules are intended to be guidelines and, in some cases, we are willing to be flexible to give the most deserving cases the best chance of achieving their goals.
Contact lindsey@foodfestival.co.uk for more information.
Keywords: Exhibitor Bursary, Opportunities, Food & Drink, Ludlow Food Festival