Meet the Producer: The Beefy Boys
The Beefy Boys, were born out of a shared love of good food, good music and good times. Starting off in 2011 as an excuse to hangout and eat in their backyards in Hereford, they've been guided by out taste buds every step of the way… They work with only the finest local suppliers to turn amazing British produce into next level burgers and Amercian inspired BBQ food. We caught up with them ahead of the 25th Ludlow Food Festival.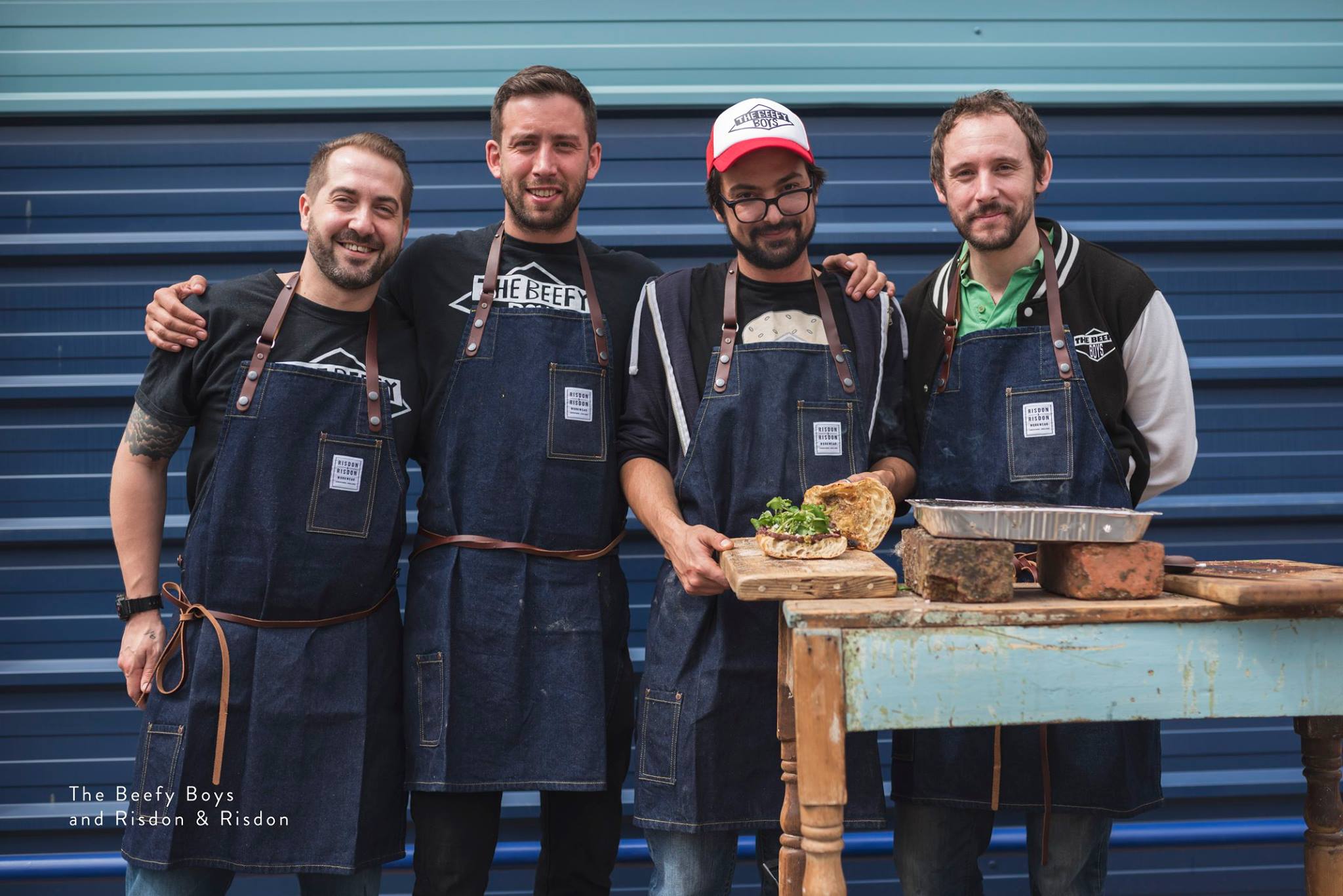 Name: Murf
Occupation: Beefy Boy
The Beefy Boys have been on quite a journey - How did you begin? We always say The Beefy Boys is a dunken BBQ that's really got out of hand. So much so, we now own a restaurant, a food truck and employee over 50 people! We started off just cooking in our back gardens for friends and family. After getting great feedback from them we entered a competition called Grillstock in Bristol and we won the title of Best Burger. We were then entered into The World Best Burger Championships in Las Vegas where we fully expected to enter, come last and fly home. Some how we came 2nd in the world and after this we decided to quit our jobs and pursue The Beefy Boys full time. After running a series of sell out pop ups we opened our first restaurant at The Old Market in Hereford in 2015.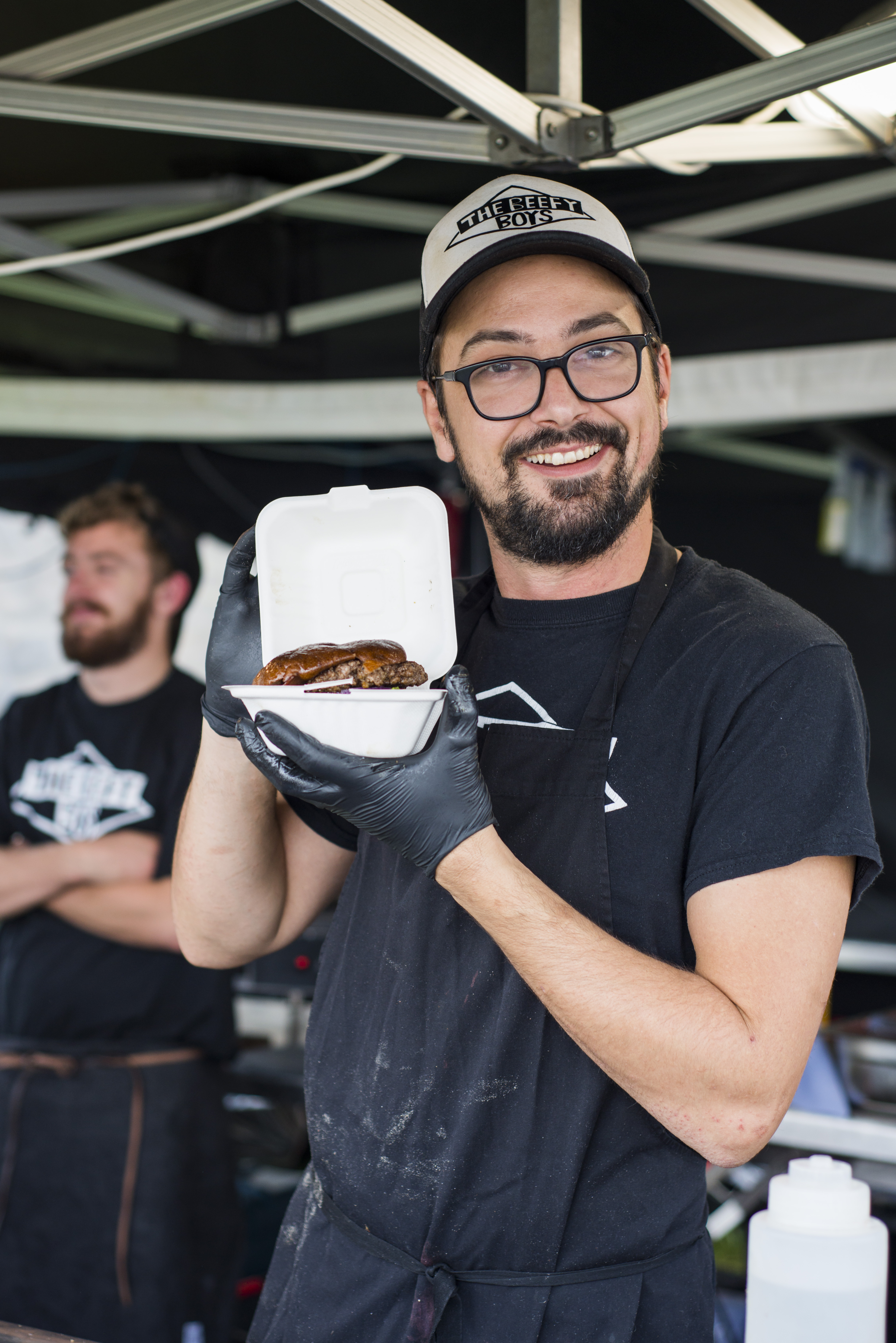 This year is our 25th Anniversary. How will you be celebrating with us? We are hoping to put a special on the festival menu using some fantastic Ludlow produce, we are still working on it so can't say too much.
What can you tell us about your approach to food - what makes The Beefy Boys special? We love food and we love having fun, that's how we got into cooking and we like to keep that attitude. We don't want to be pretentious with our food. It's burgers and we want to make the most ridiculous, delicious, over the top, dirty burgers using the best local produce we can.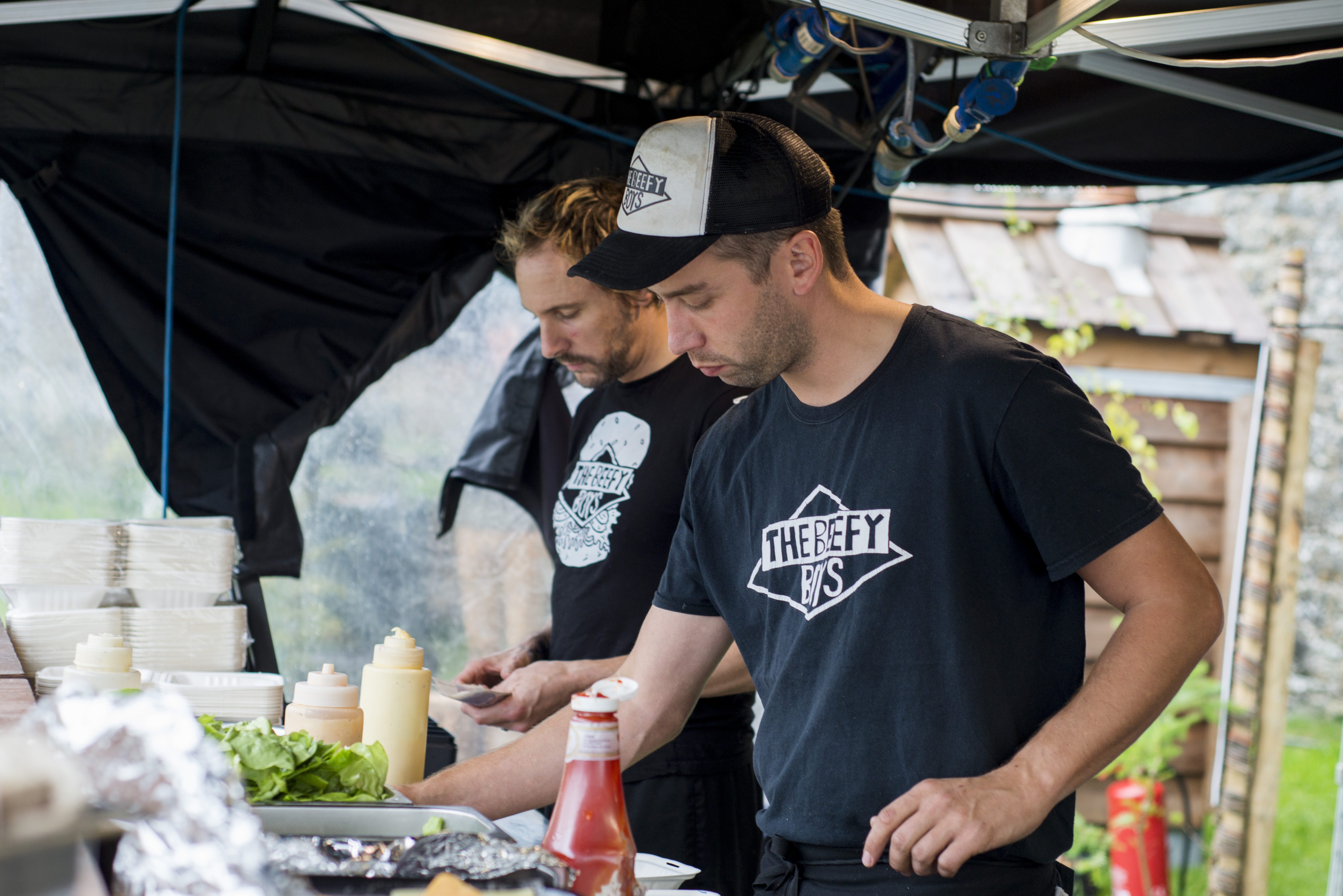 What can people expect when they find you at the Ludlow Food Festival? Awesome freshly prepared burgers using the best quality grass fed, dry aged Hereford Beef in the world, freshly minced that morning and never frozen.
What are you looking forward to about Ludlow Food Festival? It's always great to meet and chat to the people there and see the other vendors. There's so much amazing produce in this part of the world and Ludlow always has a amazing selection on offer.
What is your best selling burger? Why do you think this is? The Beefy Boy is our biggest seller, its the first burger we ever came up with and is our take on a classic cheese burger: Hereford beef patty, bacon, American cheese, Swiss cheese, lettuce, onion, gherkin and special sauce.
What drink goes best with a Beefy Boys burger? I love a nice crisp HPA (Hereford Pale Ale from Wye Valley Brewery.
Keywords: