Bearing Fruit with Frank P Matthews
Frank P Matthews is one of the largest tree growing nurseries in the country, with a heritage spanning over 100 years. They grow over one million container grown and bare root, fruit and ornamental trees every year for supply into garden centres, mail order companies, commercial growers and their own Tree Shop, all grown at their nursery in rural Worcestershire. We chatted to their retail manager Jack Williams about the company's rich heritage, fruit growing tips and what visitors to the Ludlow Food Festival can expect from this top tree grower.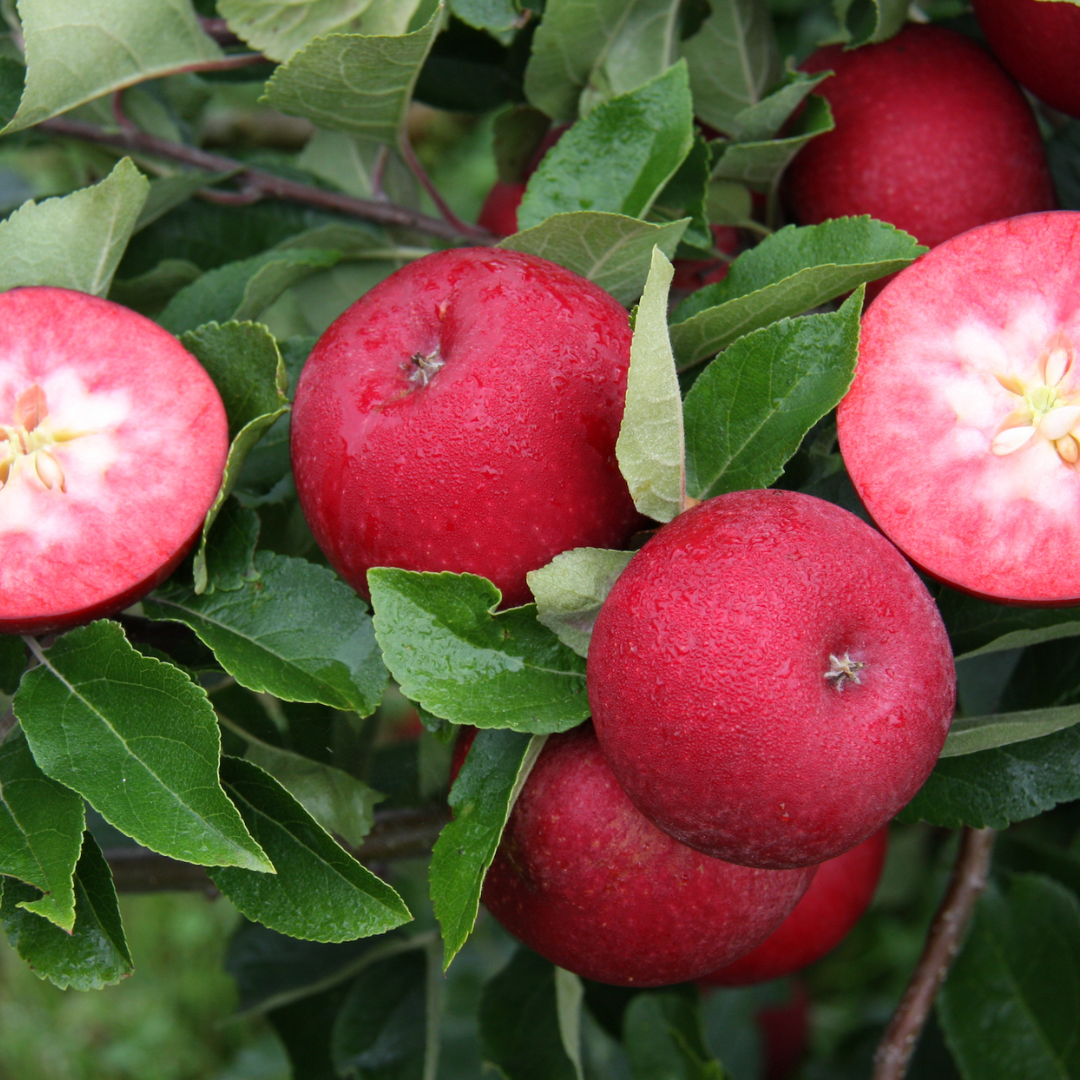 Frank P Matthews successes have spanned four generations. What has been the key to your achievements over the past 100+ years?
We have a passion for trees and a commitment to quality. We combine horticultural expertise with embracing new technology to get the very best results. We also recognise the importance of having a skilled and dedicated team who love what they do.
What is your favourite time of year at the nursery and why?
The nursery is beautiful and fascinating all year round! Each season brings its own attractions. We are fortunate that we are situated in such stunning countryside. Summer is when we do most of our field propagation, autumn is when we despatch most of our trees, winter we lift bare root trees from the field and spring is for potting and planning for the year ahead. We're busy all year round.
What advice would offer to someone wanting to grow fruit trees in their garden?
Choose something that you love to eat and a rootstock that suits your space. Also consider trained forms such as cordons or espaliers. Fruit trees come in many shapes and sizes. Plant several varieties if you have room, this can provide an extended harvest season. If possible, plant in the autumn and always water well through the first few summers. Trees require little maintenance and can last you a lifetime. They are also great for wildlife!
What would feature in a typical day working at Frank P Matthews?
The working day is incredibly varied depending on the job and the time of year. You could be working in a field, in a glasshouse, in our Tree Shop or in the office. There is a seasonal cycle to what we do which means things are constantly changing.
In recent years you've expanded into soft fruit production, what have been your notable successes in this area?
We introduce new varieties every year, not just soft fruit, it's all part of developing our range so we give our customers even more choice. There are so many amazing varieties to choose from!
What is the most rare or unusual fruit that you've grown on site?
We grow lots of unusual varieties, including some of the traditional 'heritage' varieties that other nurseries don't grow anymore. We grow some very old apples, for example, and also some more exotic varieties such as medlars, quinces and mulberries.
What can visitors to Ludlow Food Festival in September expect from your stand?
We will be offering a good range of fruit and ornamental trees, as well as a variety of other plants and other items such as fruit juice made from apples gathered on the nursery.
What do you enjoy most about being part of Ludlow Food
Festival?
The atmosphere is always very lively and friendly and it's great to be support a good local event.
You can find out more about Frank P Matthews by visiting their website and don't miss them at this year's Ludlow Food Festival from the 9th – 11th September.
Keywords: Fruit Frank P Matthews