Property Professionals Balfours on Everything Ludlow…
Balfours have long been a trusted authority on property in Shropshire, being one of the county's oldest independent agencies. With a base in Broad Street, Ludlow, their finger is on the pulse of the South Shropshire market. Associate Partner and Manager of the Ludlow office Scott Kemsley talks to us about the latest market news and what he's looking forward to at this years' Ludlow Food Festival…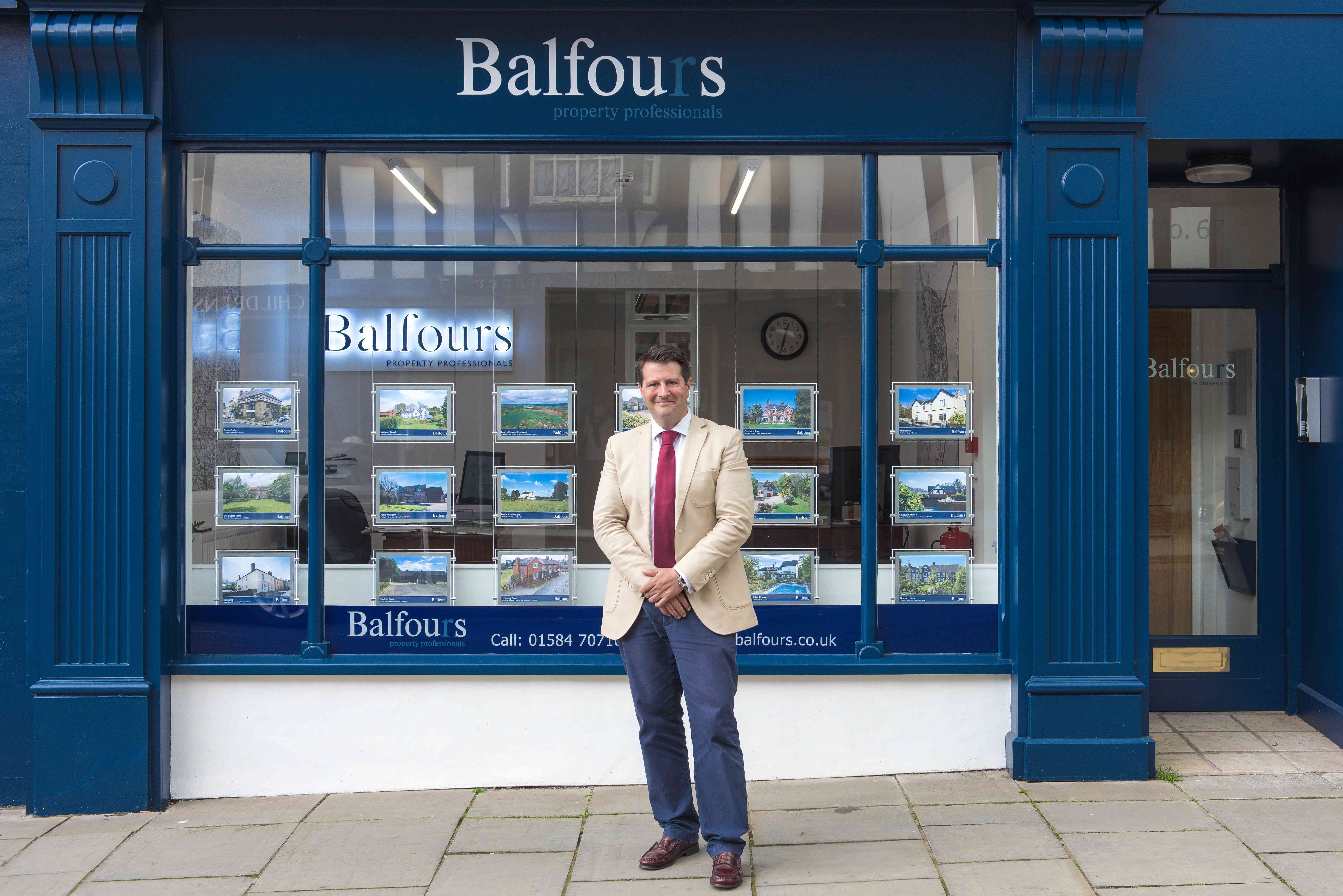 How has the past 12 months changed people's needs when it comes to property?
The past year has given people significant time to reflect, both on how they have run their lives and how their home fits their lifestyle aspirations. In addition, during the past year many people have experienced the success of homeworking – and as a result want to change their residential needs to reflect a very new lifestyle – moving location and or seeking a house with more flexibility.
How have Balfours made the property buying and selling process safe during the pandemic?
We have every step of the way gone over and above government guidelines. All staff and vendors are briefed with the necessary precautions and prospective buyers have had to prove to be serious to gain a viewing.
Why should anyone looking for property services choose Balfours?
Time and again we are told it is the personal service and attention to detail which we pride ourselves on getting right. Of course, we never lose sight of the fact the vendor is actually our client, but by doing right by prospective purchasers we are achieving sales for vendors.
What do you think makes Ludlow such a special place to live?
Its market town charm is achieved as a result of the wonderful backdrop of historic buildings, combined with a well-balanced blend of commerce, shops, restaurants and social hubs – all culminating in happy people. Yes, many surveys have put Ludlow at the top for contentment and happiness. Combine all this with the fact that you are never far from River walks and the beautiful South Shropshire patchwork countryside. Ludlow really is a very special place to live.
Do you have some favourite local food producers?
Oh gosh where to start, it would be easier to say I am yet to come across one that doesn't become a favourite. Don't forget in addition to food there are of course wonderful artisan beverages local beers and wines too.
What do you enjoy most about being involved with the Ludlow Food Festival?
"The people" they are what is great about Ludlow Food Festival – everyone is so passionate about their products and the success of the Festival. The visitors top it off soaking up the infectious buzz which is "Ludlow Food Festival."
Keywords: