Five Minutes with Angela Clutton
Five Minutes with Angela Clutton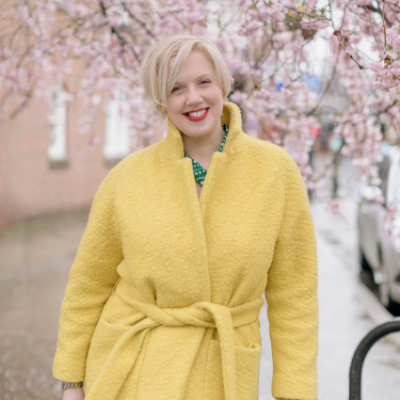 Tell us about your earliest food memory?
Standing with my mum in the kitchen at home, watching her make cookies for us to have with my two sisters when they got home from school. Which makes me about 4 years old, I think, as I hadn't started school yet.
Why did you decide to write a book about vinegar?
Because vinegar is so under-appreciated! It is magic in the kitchen in so many ways, and the stories behind the different types of vinegar are absolutely fascinating.
What was the most startling revelation when you were researching The Vinegar Cupboard?
I think it was getting my head around how vinegar is a global ingredient. We have a map in the front of the book which shows different vinegars from different parts of the world and the spread is mind-blowing.
Do you have a favourite recipe in the book and if so which one and why?
Hmm - tricky! I love the Pot-roasted loin of pork with fig and walnut; and also the octopus in red wine vinegar. Then again, the deep-fried cucumber pickles are pretty sensational. The mayonnaise is probably the thing I make the most.
When and where did you have your best food experience?
My husband and I often go aferiain Andlaucia. Amidst the carnival of Sevilliana music and dancing, the horses and the sherry, is some of the best food I ever have. Even when simply cooked in rather ramshackle temporary kitchens, it is a celebration of their fabulous local produce and culinary heritage. Think jamon, croquetas, amazing prawns, salt cod….
What are you most looking forward to at Ludlow Food Festival?
Being amongst so many fabulous chefs and food writers, and meeting the enthusiastic audiences I have heard so much about.
Tell us one thing you love about Ludlow (it doesn't need to be festival related).
I don't know yet! This is my first Ludlow experience, so I cannot wait to find out.
Keywords: