5 Minutes With… Andy Link
Andy is the award winning Chef/Patron, Gardener and Bee Keeper of the 2 AA Rosette 'Riverside Inn' at Aymestrey in Herefordshire. Here is our special interview with him as he prepares for his demo at the Festival on Sunday 15th September.
Tell us about your earliest food memory.
I grew up on a small farm in Herefordshire, my earliest food memories are linked to those experiences of being out in nature with the animals and of being in our garden – digging new potatoes from the soil and picking peas and eating straight from the pod. I remember foraging with all my family for blackberries in the autumn. I think that connection with the produce is what created my love of cooking.
Your three favourite ingredients are?
Honey: I find bees and the process fascinating, and the variation in flavour from each batch depending on the area and what is flowering interesting.
Mutton: it's one of those underrated products, the flavour for me is much more developed and interesting to cook with, we work closely with a Mutton supplier – Weobley Ash from Stansbatch Herefordshire – it has a delicate texture and an amazing flavour.
Gin: we have such an array of amazing Gins in this area, also great to sample and enjoy local variations of such an iconic British drink, most recently Kirkwood Gin – a great Shropshire Gin, distilling their own base spirit and hand foraging their own botanicals.
Explain how The Riverside's location informs your menu?
Our ethos is to source locally and responsibly, our dishes tend to aim to showcase our favourite artisan suppliers, and what is seasonal. Our rural Herefordshire location, I feel, influences our style and content of our menus to reflect this region.
What has been the most valuable lesson you've learnt as a Chef?
You are only as good as the produce you use! Our job is made easier or harder depending on what we source, the better the ingredients the easier it is to make something we are really happy with and that our guests love to eat.
What's your ultimate meal and who would prepare it?
Being a chef it is so amazing when someone else cooks for you, so on the rare occasion that I have time to sit down and enjoy a meal and on the even rarer occasion my partner cooks, those are the best meals even if it's something very simple. I think the enjoyment of a meal is as much about the experience as the food and that can be the people that you're with or the place that you're eating.
What are you most looking forward to at Ludlow Food Festival?
For me, it's great to see and chat to so many local suppliers who love what they do, giving me and other chefs a chance to chat about what they're planning and their year, plus its always an amazing atmosphere at the festival.
Tell us one thing you love about Ludlow (it doesn't need to be festival related).
Ludlow is such a beautiful town – the history and architecture. It has always kept its passion for local, small businesses and sustainability there are so many groups and businesses in the Ludlow area that champion that ethos.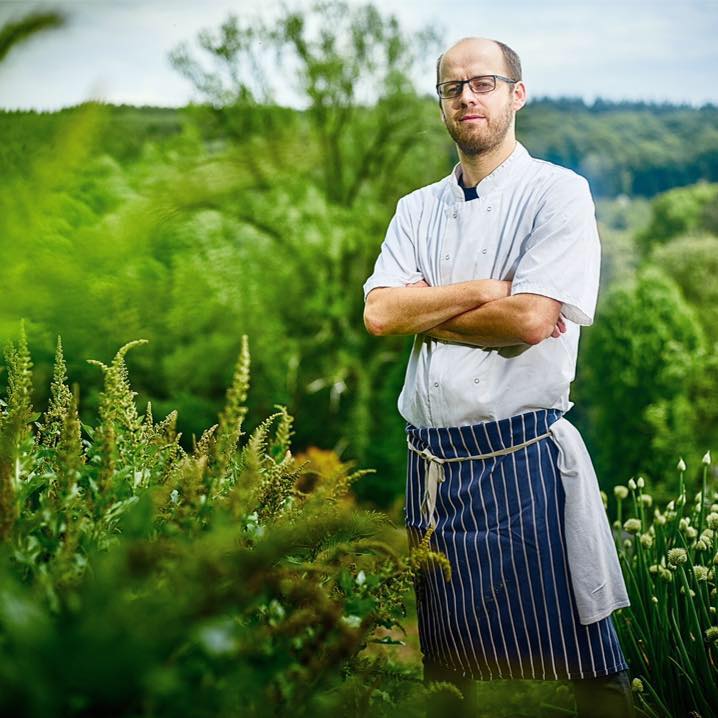 Keywords: