Pensons' Vision To Eat Local
Lee Westcott is Head Chef at Pensons situated on the beautiful Netherwood Estate just a short drive from Ludlow. Pensons' vision is to cook imaginative, ingredient-led menus that showcase the very best produce that, whenever possible, we are growing in the gardens or on the Estate or can source locally during the seasons. This local approach also means that Lee and the team can be more certain about the ingredients' sustainability and welfare credentials and reduces packaging waste and food miles.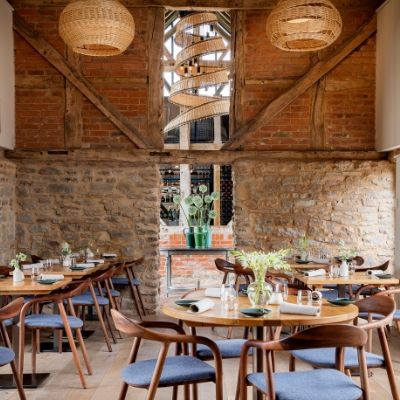 Since opening in January, the Pensons team have been busy building up the range of fruit, vegetables and herbs that are grown in the kitchen garden and on the farm. It is already an impressive list that includes many different sorts of apples, pears, rhubarb, plums, mulberries, raspberries, gooseberries and blackberries. For vegetables the focus is on some of the restaurant staples such kale, courgettes (and their flowers), cabbage, beetroot, squashes and potatoes and the herb area of the kitchen garden provides a huge range and variety.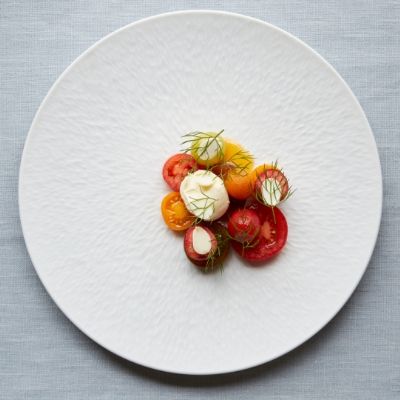 The Estate also supplies Pensons with honey, cold-pressed rapeseed oil, that Lee uses in place of olive oil, and game such as pheasant and muntjac. It also provides the opportunity to forage a wide range of fantastic wild foods including elderflowers, sloes, meadowsweet, walnuts, wild garlic, hawthorn, douglas fir, rosehips and nettles.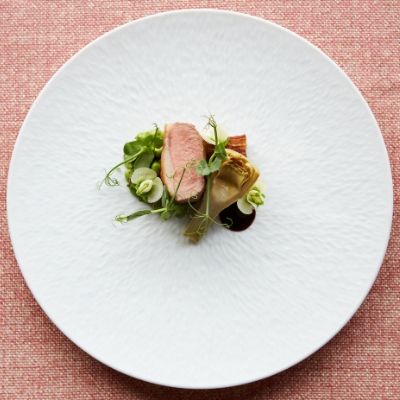 For produce not provided by the Estate, Pensons use local suppliers and growers wherever possible - Legges of Bromyard supply the lamb and beef from local farmers and the pork comes from Huntsham Farm near Ross-on-Wye. Hard-to-find products such as Monk's Beard are sourced from Wye Valley Salads and cobnuts come from Instone Court.

One of the things Lee is most looking forward to at Ludlow Food Festival is having the opportunity to showcase Pensons' vision in the company of other local businesses, suppliers and guests who share our vision for celebrating all things local in addition to meeting Pensons guests and future guests from near and far.
Website: www.pensons.co.uk
Keywords: