5 Minutes with Philip Lymbery
5 Minutes with Philip Lymbery
For 25 years Philip has worked extensively on animal welfare issues, wildlife and the environment. He is a recognised thought leader, his lectures taking him across the globe to meet and exchange ideas with like minded specialists, experts and individuals.
He regularly commentates in the media and on speaker platforms about the global effects of industrial farming and has been listed by The Grocer as one of the food industry's most influential people. We had 5 minutes with him in readiness for the Ludlow Food Festival...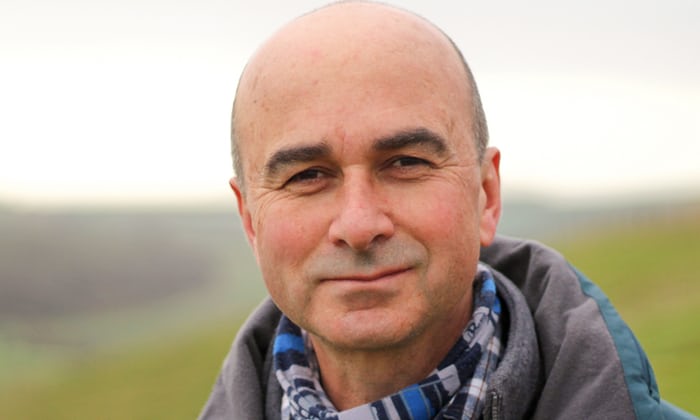 What are you most looking forward to at Ludlow Food Festival?
I'm most looking forward to meeting fellow food enthusiasts and talking about how we can save the world through delicious, ethical and sustainable eating.
What's your top tip for seasonal produce in September?
Cauliflower and broccoli are my September favourites. Steamed or baked, as an accompaniment or centerpiece in a bake with lashings of sauce.
What's your ideal meal or current favourite recipe?
I'm a big fan of Italian food so a pasta bake with cauliflower, broccoli and plenty of mushrooms and other seasonal vegetables goes down a treat!
What's the best diet for both us and the health of the planet?
A healthy diet for people and planet has to be one that is based on plants and free from products of the factory farm. So, more plants, less and better meat, milk and eggs from pasture-fed, free range or organic sources.
What do you think the future of farming will hold?
I hope that Michael Gove, the DEFRA Secretary of State, will stay in his job long enough to ensure that farming in Britain post-Brexit is much more geared toward being animal and countryside-friendly. That will entail moving away from the policy signals and subsidy regimes that have long encouraged moves toward intensification. Instead, the future for farming could be strongly pasture-based, especially given that two-thirds of our entire agricultural landscape is pasture. So the future? It's on grass.

A recent report in the Independent underscores why that question about eating for the health of the future planet is so relevant: https://www.independent.co.uk/environment/meat-dairy-industry-greenhouse-gas-emissions-fossil-fuels-oil-pollution-iatp-grain-a8451871.html
Keywords: Philip Lymbery, Blog, Environment, Farming, Sustainability