---
raffle prizes
TOM KERRIDGE'S HAND & FLOWERS: DINNER FOR TWO AND AN OVERNIGHT STAY
Dinner for Two and an Overnight Stay at The Hand & Flowers. Located in the beautiful Georgian town of Marlow, Buckinghamshire, The Hand & Flowers is the only pub in the UK with two Michelin stars; they serve delicious, award-winning food in welcoming and comfortable surroundings.
Please note: the prize does not include transport, so the winner must make their own arrangements.
Website: The Hand & Flowers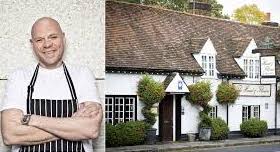 ---
PENSONS RESTAURANT: DINNER FOR TWO
Michelin-starred Pensons Restaurant at the Netherwood Estate offers menus inspired by the abundance, variety and quality of local seasonal ingredients. Head Chef Chris Simpson's vision is to cook imaginative, ingredient-led menus that showcase the very best produce available – whether from the restaurant's own gardens or sourced locally. Enjoy Dinner for Two in fabulous surroundings at this beautiful restaurant.
Please note: the prize is for dinner only, and does not include drinks.
Address: Pensons Restaurant, Stoke Bliss, Worcestershire, WR15 8RT
Website: Pensons Restaurant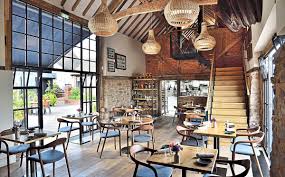 ---
BROMPTON COOKERY SCHOOL: TWO FULL DAY COOKERY CLASSES
Brompton Cookery School, based just outside Shrewsbury, offers a range of courses – from Stylish Vegetarian and Best of British Meat, to a Taste of Asia and a Pastry Masterclass.
The prize, generously donated by Marcus Bean (Ludlow Food Festival Director and owner of Brompton Cookery School) is TWO full day courses (either treat yourself to two different courses or take a friend and enjoy a day together) – normal price £165 each.
Prize valid for 6 months from December 2020. Classes take place at: Brompton Cookery School, near Shrewsbury. Full information about the Cookery School and the classes available, can be found at:
Website: Brompton Cookery School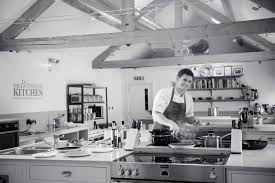 ---
SHROPSHIRE LAD, ADAM PURNELL: PRIVATE BBQ MASTER CLASS



Shropshire Lad (Adam Purnell), recently announced as one of BBC Good Food's Top Ten Game Changers and a regular on the Ludlow Food Festival Fire Kitchen stage, is an expert in fire cooking. His generous prize is a private BBQ Master Class at your home, or he can cook dinner (over fire) for up to 6 people – so you decide: have an interactive experience and pick up some new BBQ tips, or sit back and enjoy Adam cooking for you!
Please note: dinner to take place within a 50 mile radius of Ludlow; date and location to be agreed between Adam and the winner in advance.
Website: Shropshire Lad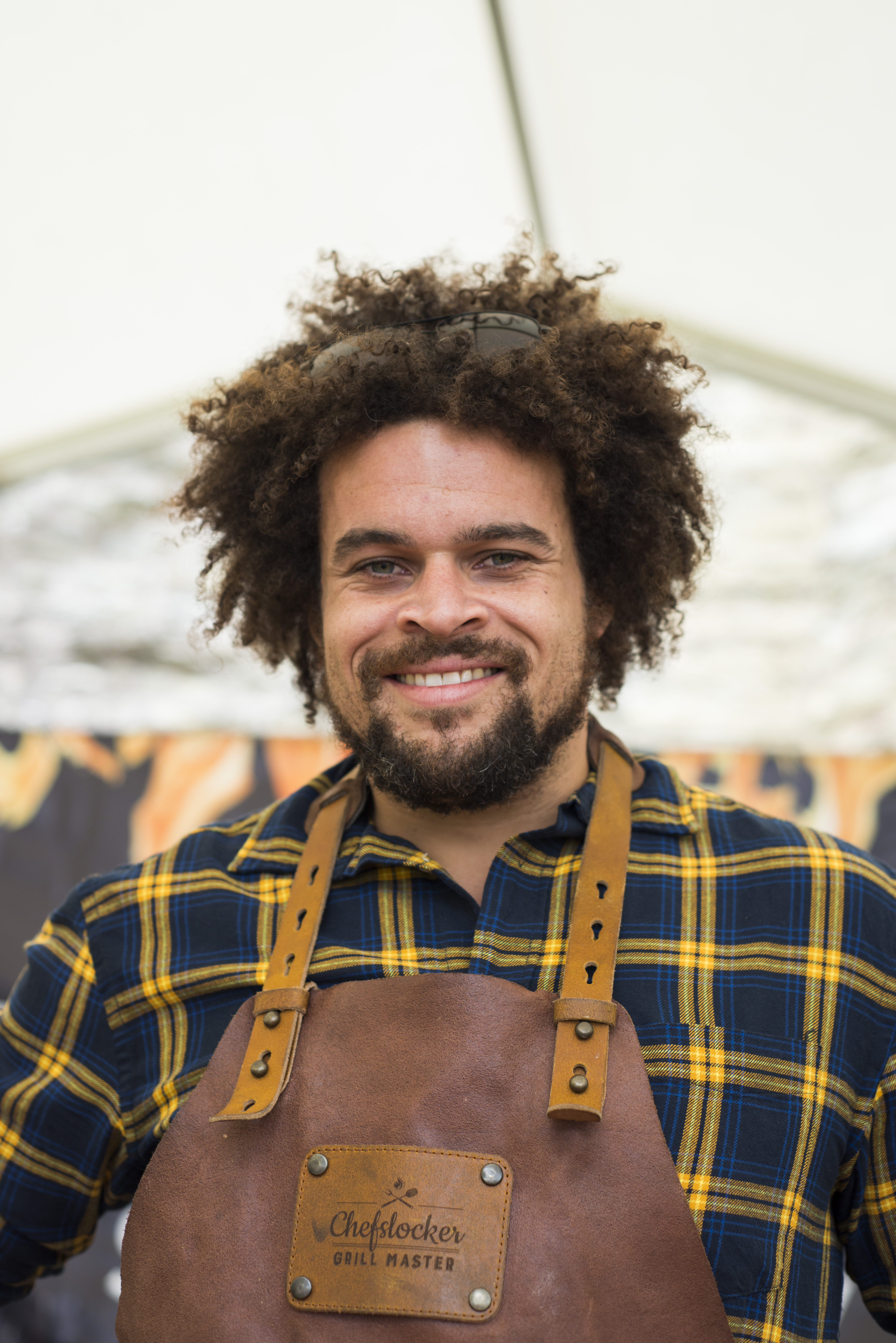 ---
VINTAGE CHAIR HIRE: PRIVATE POP UP FESTIVAL
Enjoy your very own pop up festival, put together by our friends at Vintage Chair Hire! For 24 hours, you can hold a festival in your own garden – Vintage Chair Hire will supply you with chairs and tables, outdoor lighting, a Kadai firebowl, bunting, and even a hamper of local produce including a couple of bottles of wine!
Please note:
Valid until June 2021, date to be agreed with Vintage Chair Hire at time of winning.
Festival for 6-30 people; depending on Covid regulations at the time of your agreed date.
To take place in Shropshire only; if you aren't a Shropshire resident – perhaps consider a holiday here and hold the festival then. Or you can transfer to a Shropshire-based friend.
To find out more about Vintage Chair Hire, please visit their website here: Vintage Chair Hire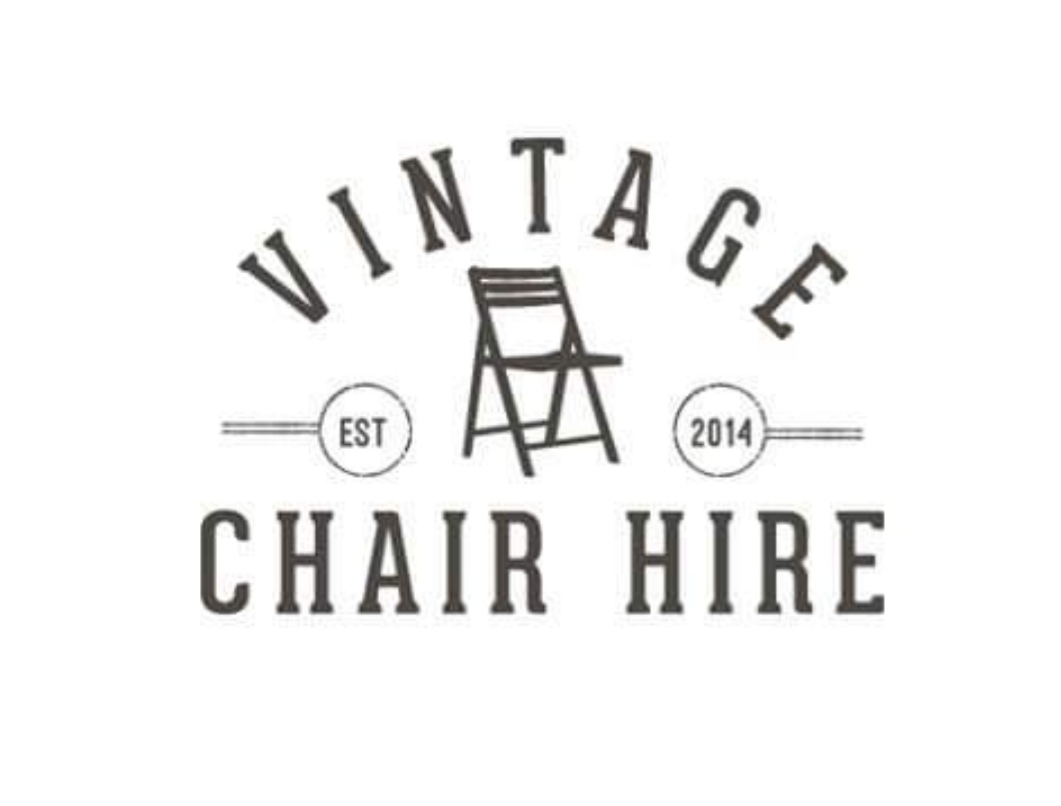 ---
REDFORD FARM BARNS: TWO NIGHT MID-WEEK STAY FOR FOUR
This fabulous prize of a two night mid-week stay for four in Tenbury Cottage at Redford Farm Barns is a wonderful chance to stay in the beautiful South Shropshire countryside. A 15-minute drive to Ludlow, Tenbury Cottage is the perfect rural retreat. Full information about the facilities at Tenbury Cottage (based at Redford Farm Barns) can be found here:
Please note: this is for a mid-week stay only; dates to be agreed directly with the owners of Redford Farm Barns at the time of winning.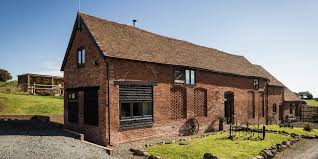 ---
LUDLOW FOOD FESTIVAL: 21 x ADULT ONE DAY TICKETS
Join us at Ludlow Food Festival 2021 for free – and bring your friends!
Each ticket valid on one day only; any combination of: Friday, Saturday or Sunday (10, 11, 12 September 2021). Full information about the 2021 Festival will be available on the Festival's website, nearer the time.
Website: Ludlow Food Festival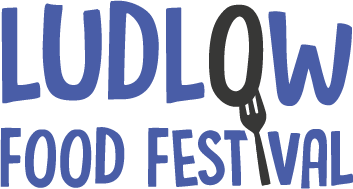 ---
CHASE DISTILLERY: DISTILLERY TOUR FOR 6 PEOPLE PLUS ADDITIONAL PRIZES TOTALLING £300
Chase Distillery, based in Herefordshire, has exhibited with us at Ludlow Food Festival for many years. Now an international award-winning producer, we're proud they come back to us year after year. Their spirits are entirely field to bottle, which really makes them different.
Chase Distillery prize is:
6 x Chase Distillery Tour Vouchers
1 x Chase Wicker Hamper
1 x Chase Picnic Blanket
1 x Bottle Chase Vodka
1 x Bottle Chase GB Gin
Over 18's only. Full details regarding the tour will be provided to the winner; they will then agree tour dates with Chase Distillery directly. Tours to take place at Chase Distillery, Herefordshire. Winner and their guests to make own travel arrangements.
Website: Chase Distillery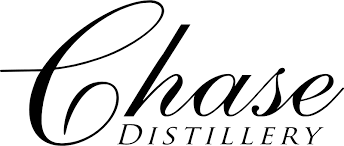 ---
WOOD'S BREWERY: LUNCH OR DINNER FOR TWO AND A BREWERY TOUR
The Wood Brewery, based in South Shropshire, champions traditionally brewed beers to ensure it remains a firm favourite in the county. You can join them for Lunch or Dinner for Two, followed by a Brewery Tour, so you'll get the full Wood's experience!
All the information about Wood's Brewery is available here:
Website: The Wood Brewery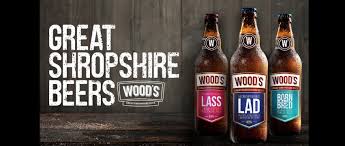 ---
BILL'S KITCHEN: MEAL FOR TWO

Bill's Kitchen, with sites in Hereford and Ludlow, makes delicious home-made food every day using high quality ingredients.
The prize is a Meal for Two (breakfast or lunch), including a soft drink and tea/coffee (alcoholic drinks are not included); at either Bill's Kitchen in Hereford or Ludlow. Full information about both locations can be found here
Website: Bill's Kitchen
Please note: voucher to be used by end of March 2021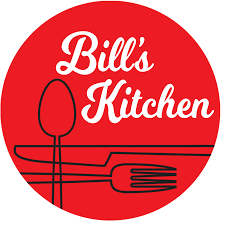 ---
COTTAGE HERBERY: £50 WORTH OF ORGANIC HERB PLANTS
The Cottage Herbery, based in the Teme Valley at the border of Worcestershire and Shropshire, is a small family-run nursery growing the highest quality herbs as well as aromatic and scented foliage plants.
Please note: voucher to be used within 12 months of the draw date. Winner to collect, or delivery can be arranged if you are within the Cottage Herbery's delivery radius.

Website: The Cottage Herbery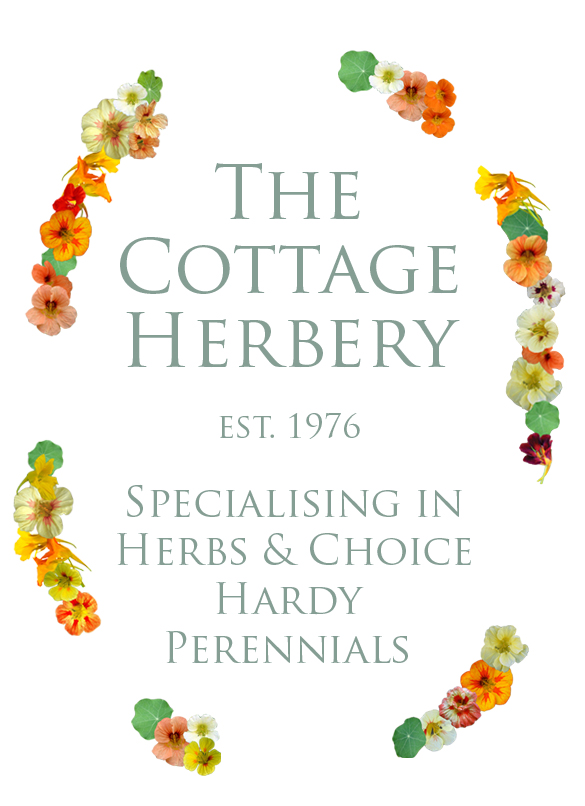 ---
ROLY POLY EATS: DINNER FOR FOUR TO THE VALUE OF £50
Based in Pershore, Roly Poly Eats make some of the best burgers and street food around. They source their ingredients locally and seasonally wherever possible. Primarily a takeaway, they can offer delivery within a 5-mile radius of Pershore.
Note this prize is to be redeemed in one visit; no change given.
Full details about Roly Poly Eats, including current menu and opening hours can be found via their Facebook page:
Website: Roly Poly Eats
---
HOBSONS BREWERY:
Prize 1 – mixed case of beers (12x500ml) & pair of Hobsons socks
Prize 2 – 18 pint polypin (beer in box), beer of the winner's choosing
Hobsons Brewery is an award-winning sustainable brewery in Shropshire. We are very proud that they exhibited at the first ever Ludlow Food Festival 26 years ago, and haven't missed a year yet.
Two prizes are up for grabs – whichever one you might win, we hope you'll raise a glass to Ludlow Food Festival and Hobsons!
Prizes to be claimed within 3 months of the draw date. The full range of Hobsons beers can be found here: Hobsons Brewery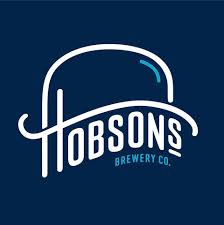 ---
LUDLOW NUT COMPANY: BREAKFAST GIFT HAMPER
This hamper is packed full of breakfast goodness, including Ludlow Nut Company's award-winning Luxury Original Granola, Luxury Fruit, Nut & Seed Muesli, Jumbo Oat Blend Porridge, Peanut & Coconut Butter and Creamy Almond Butter. All attractively presented in a lovely wicker basket, wrapped and bowed.
Website: Ludlow Nut Company

---
LUDLOW HISTORICAL RESEARCH GROUP: HISTORICAL TOWN TOUR OF LUDLOW
A guided tour of Ludlow's medieval town centre for a group of up to six people. Join an experienced guide, organised by Ludlow Historical Research Group, for an informative tour of beautiful Ludlow.
Full information about the tour can be found here: Ludlow Town Tours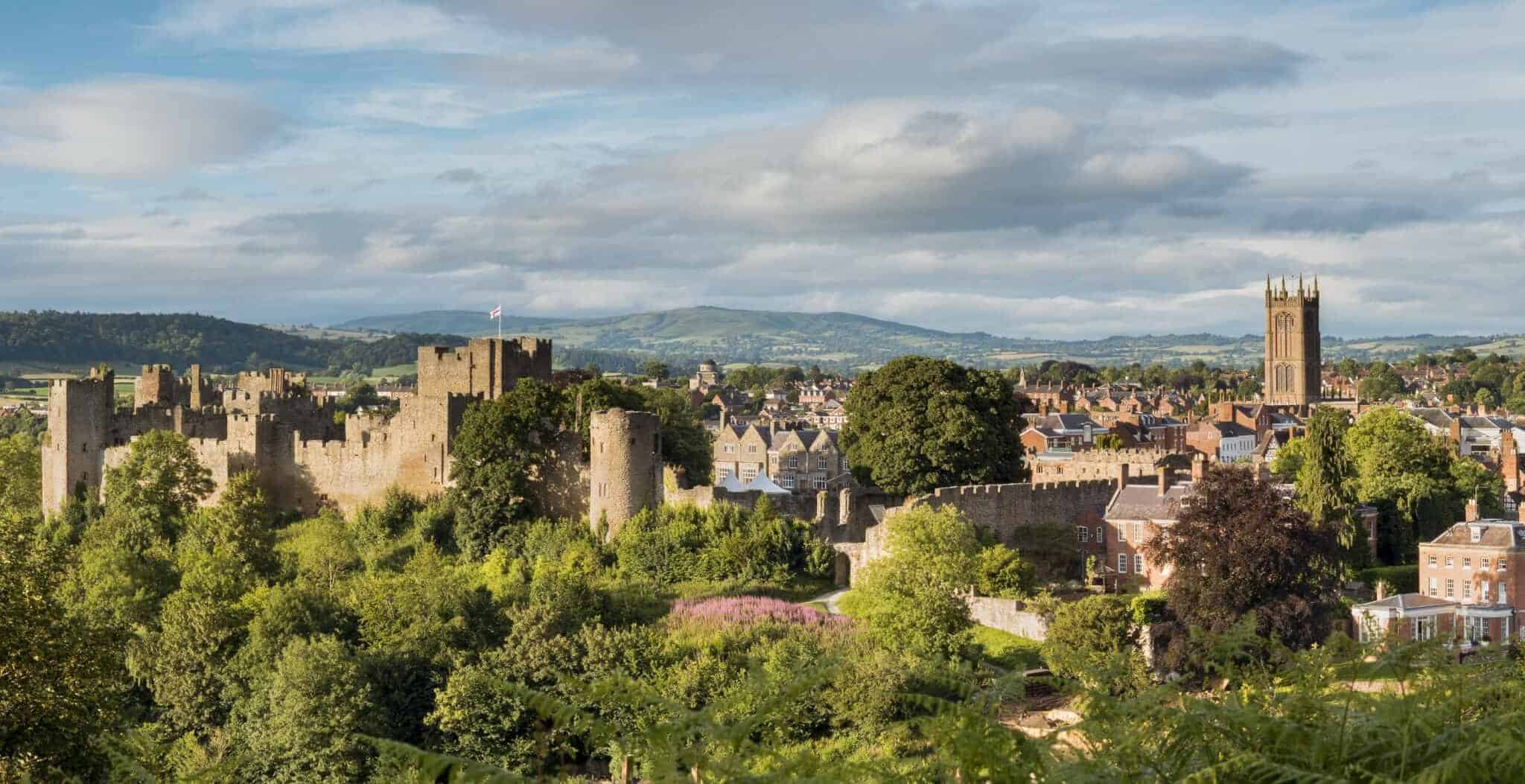 ---
JUST OIL AND JUST CRISPS: a selection of products from a fabulous local producer
Just Crisps and Just Oils are produced by 4th generation family farmers using sustainable methods; a selection of their delicious crisps and oils is a fantastic prize - a delicious addition to anyone's kitchen! Prize is:
1 x 1 litre tin Just Cold Pressed Rapeseed Oil
1 x 250ml bottle of Just Roasting Oil
1 x 250 ml bottle salad dressing
1 x 100ml bottle of each infused oil flavour (7 to choose from)
1 x mixed box Just Crisps
1 x mixed box Taste of Game flavoured crisps
More about both companies can be found here:
Just Crisps Website
Just Oils Website
---
SA SAUCES: FIVE SETS OF LUXURY GIFT BOXES AVAILABLE
SA Sauces, a regular exhibitor at Ludlow Food Festival, produce a range of gluten free sauce concentrates that are simple and delicious to cook with. With a wide range of flavours, they are offering FIVE sets of Luxury Gift Boxes (each with 9 different flavours) – so FIVE chances for you to win!
More about SA Sauces can be found here: SA Sauces website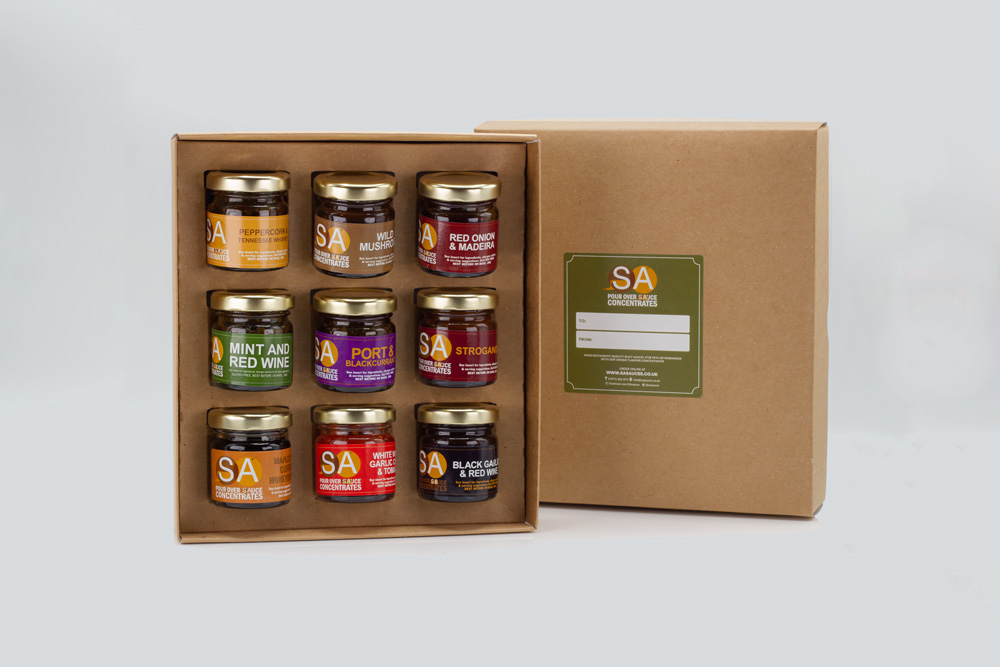 ---
SHREWSBURY PRISON: TWO ADULT TICKETS, GUIDED TOUR
Shrewsbury Prison conducts two-hour guided tours which will give you the opportunity to view the historic buildings and learn more about their history dating back to 1793. The tours are run by ex-prison officers, and will shine a light on what really happened behind the high walls. You can find out more about the prison here: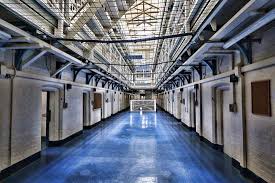 ---
PENRHOS SPIRITS: 1 x Apple & Elderflower Gin (70cl)
Penrhos Spirits, based in Herefordshire, have produced a delicious Apple and Elderflower Gin. A delicious British mix of the delicate floral tones of elderflower with the crisp fruity edge of apple, this creates a light refreshing gin, delicious simply mixed with tonic.
Website: Penrhos Spirits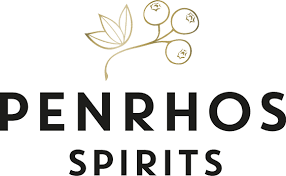 ---
SHROPSHIRE HILLS DISCOVERY CENTRE: FAMILY TICKET - Shropshire Hills Through Time Exhibition
Based in the stunning Shropshire Hills, the Discovery Centre is the perfect place to begin your exploration of the area. Run by local charity, Grow Cook Learn, they are committed to connecting people to the food, history and landscape of the Shropshire Hills.

Full information about the Discovery Centre's facilities can be found here: Discovery Centre Website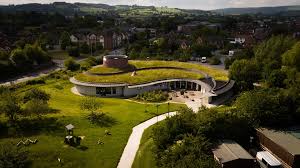 BUY RAFFLE TICKETS
NB Raffle tickets are £5 each
If you would like to purchase more than one ticket, then please simply increase the quantity on the PayPal checkout page - the link to which is shown above: 'Buy Raffle Tickets'
Full information and Terms & Conditions are outlined at the top of this page.