Getting to Ludlow Spring Festival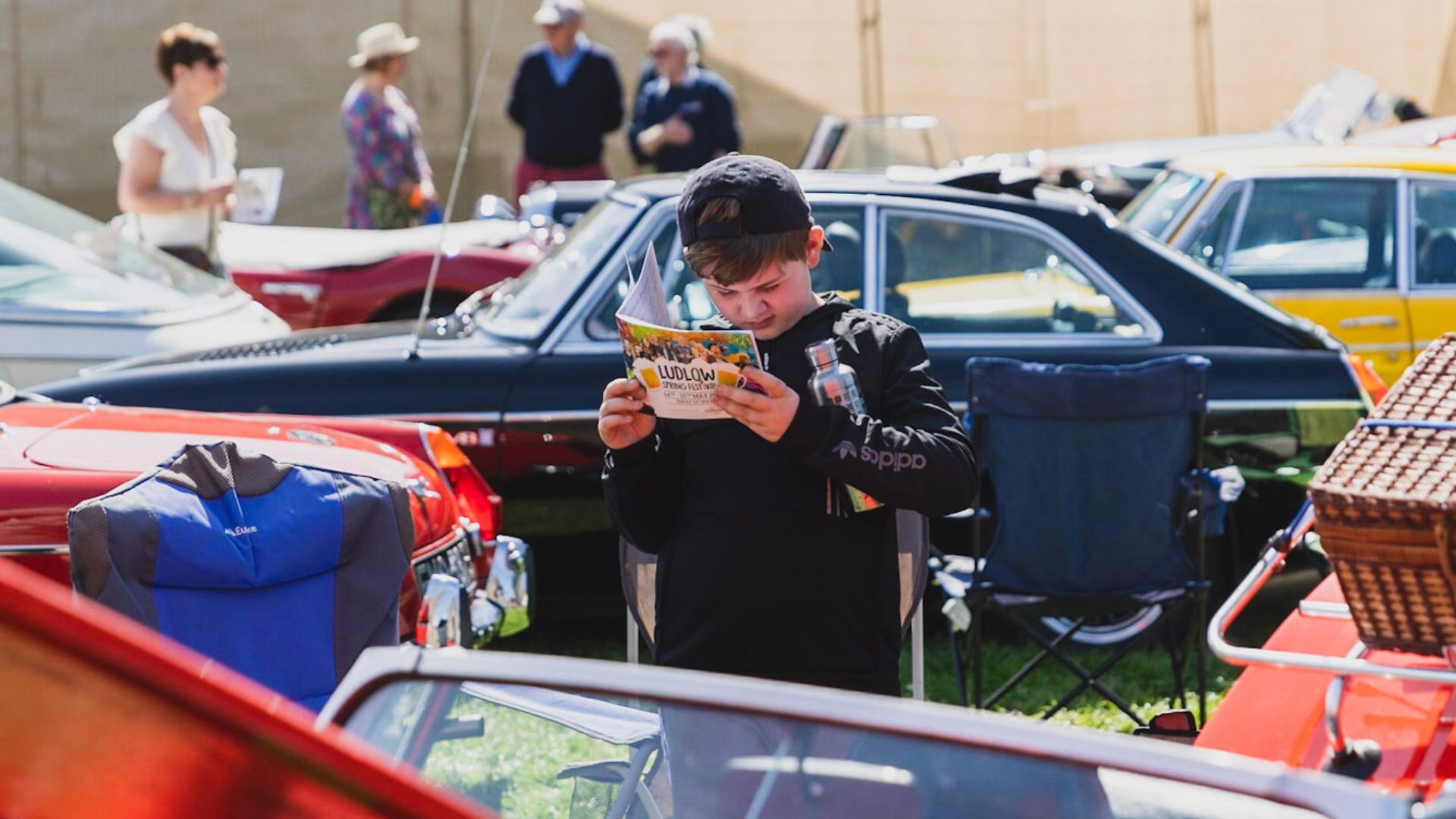 May is finally here and excitement is building for the Ludlow Spring Festival! For those of you planning your weekend travel and logistics, we've put together this guide to help you get the most out of your trip and enjoy hassle free travel!
Ludlow Rugby Club is located on Linney in Ludlow and there are several handy options for getting to the festival:
Park & Walk

Handy Park & Walk facilities are available throughout the Spring Festival weekend. The facilities are run by local clubs and charities, with all income going directly to the clubs. You'll find signposts directing you to the Park & Walk facilities as you approach Ludlow from different directions.
One of the Park & Walk facilities is located at Ludlow Cricket Club on Burway Lane, Ludlow, SY8 1DT. The parking is open on Friday, Saturday, and Sunday, and the cost is £5 for the whole day (cash only). All proceeds go to the community club, so you'll be supporting a good cause while you park!
If you have a Blue Badge, there is designated parking available at Ludlow Rugby Club. Check out the Getting here page, for more details.

Park & Ride

Another option for getting to the Spring Festival is the town's popular Park & Ride service from Ludlow Eco Business Park, just off the A49 towards Sheet.
The nearest postcode for GPS for Sat Navs is SY8 1ES. The return fare from the Eco Park site is £2.00 for Adults, £1.50 for Children, and £1.80 for concessions. The service operates during its normal hours on Friday and Saturday, but there is no town Park & Ride service on Sunday. The service is operated by Shropshire Council, and you can find more information about it on their website here.

MORE INFO AND FAQS...

To help you plan, we have put together a helpful round-up of FAQs. The FAQs cover everything from travel and opening times to accessibility, baby changing, and the shopping bag creche.
Keep an eye on our social media for any last minute travel updates in the lead up to the festival and sign up to our newsletter for the latest news on our other events.
Keywords: Ludlow