Five Minutes With Reuben Crouch
FIVE MINUTES WITH… Reuben Crouch from Csons at the Green Café in Ludlow and also CSons in Shrewsbury
Reuben has been a part of the Shropshire food scene for many years, having had his own speciality oil shop in Ludlow before becoming General Manager of Ludlow Food Centre and then a Director of Hobsons Brewery.
Now he and his three brothers - Ben, Adam and Josh - run the hugely popular 'CSONS' which this year took over the iconic 'Green Cafe' in Ludlow, which along with their original Shrewsbury Restaurant champions "Locally Sourced, Globally Inspired" food and drink.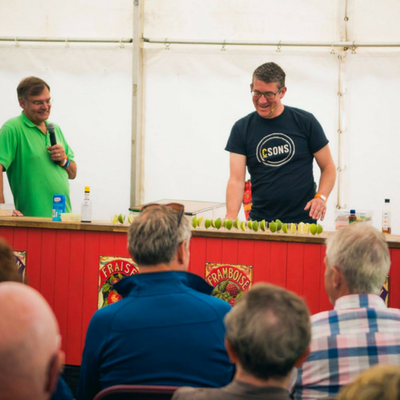 What are you most looking forward to at Ludlow Food Festival?
Meeting up with all the exhibitors old and new... Lots of them are my friends! 
What's your top tip for seasonal produce in September?
September's pretty exciting from a produce point of view but it would be rude not to get excited about the insanely flavoursome local Shropshire Prune Damson, early Apples and Pears are looking pretty good too, but for me it's really all about the delicious juicy local Sweetcorn.
What's your best food hack/top shortcut? e.g. freeze ripe bananas, learn to use a knife properly
If were really being honest, hacks and shortcuts always end in flavour compromise, but we're busy people and need to save time, so my top hack, which isn't really a hack is to think big, so whenever you're making something, think about making more than you need, so you can store it and use it for something else later, obviously thinking about shelf life and quality at the same time. It's amazing what you can throw together in a few minutes when you have a fridge full of extra's. Last night we had a spinach, courgette and salsa verde frittata with mushroom arancine and aoili, The only prep needed was chopping onions, courgette and garlic and cracking the eggs, everything else was already made. 
What's your store cupboard essential/the one ingredient you couldn't live without?
Um, chillies no contest!
Please can you highlight a local food/producer (within the region) that you can't do without?
That's really hard, our mission is being #locallysourced and we deal with so many amazing people in achieving this goal that we really couldn't do without any of them, but if we're pushed then I guess I would say someone like The British Quinoa Company whole Shropshire grown quinoa is nearly always on our menu in some guise or another.
And can you give us a quick recipe to match/that uses one or more of their produce?
Ok, so its not a full recipe, but its a great quick and easy way to pimp up your Quinoa and can be adapted to suit what you're serving it with. Whilst the quinoa is boiling, chuck some raw garlic in a blender and blitz it on pulse to finely chopped, then add fresh herbs (suited to the dish you're serving), chillies (if you like, I do), Anchovies (work well with lamb and fish!), maybe some citrus juice, some really good extra virgin Olive Oil, or local Rapeseed oil if a nuttier flavour is going to work. Gently blitz it again (basically blend it for as little as possible to get the stuff well chopped, you want a little texture, and also, the Olive oil will get bitter if you blend it for too aggressively. Then, once the quinoa is cooked, drain it and stir the lovely oily, herby mix into it while it's still warm, so it absorbs all the flavour. 
And, if you have time, what's your current favourite recipe?
Basically if its got fresh herbs, garlic and chilli in it, it will be up there.....
Can you also give us a SHORT biog about yourself here:
Ok, super short: Spent my life growing up abroad coz of Dads job, Nepal, Peru, Pakistan, Venezuela....,Uni. Aberdeen, Marine and Fisheries Biology, bailed out in the second year, got a job in Fashion Retail, worked for Gap as a manager for 5 years. Always loved food, so started outside catering as a side line, got a job as a chef, moved up to Ludlow, opened a shop, closed a shop, had an olive and oil stall at food festivals, helped open the Ludlow Food Centre, stayed there for 7 years, went to Hobsons Brewery as Commercial Director, opened CSONS Shrewsbury with my 3 brothers, opened CSONS Ludlow, left Hobsons to work full time to work at CSONS… Oh and had four amazing kids with my amazing wife.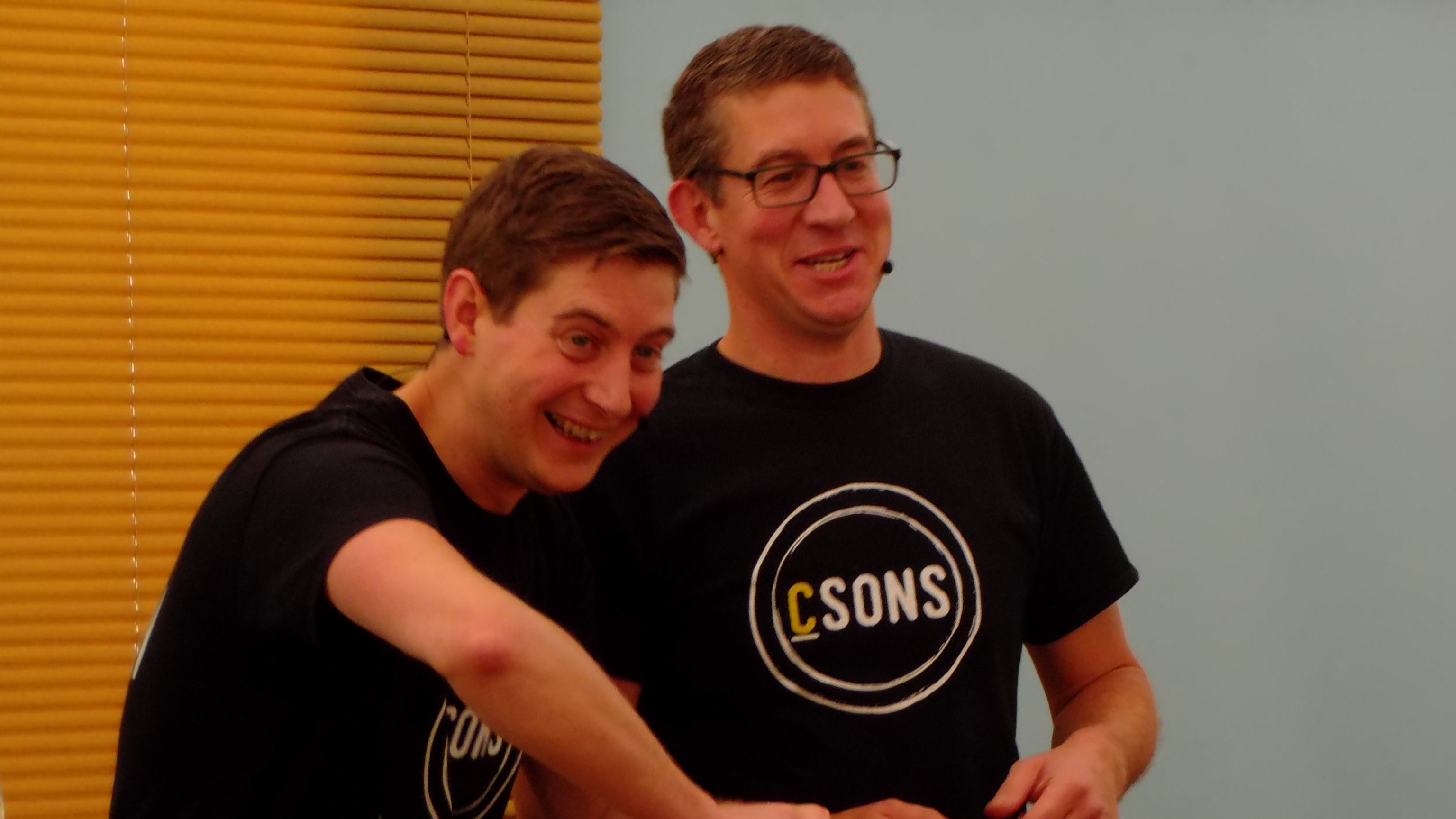 Keywords: Reuben Crouch, CSons, Green Cafe, Blog, Ludlow Food Festival